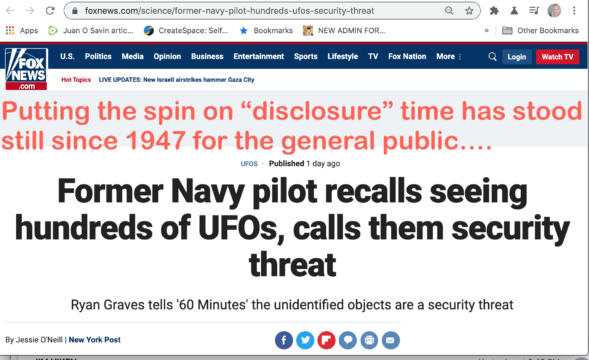 PUTTING THE SPIN ON DISCLOSURE
ALONG WITH the current (May, 2021) effort to pretend the military are just now considering UFOs real and a threat here is evidence that the coverup has lasted well over 70 years to keep the public in the dark about the reality of ET visitation and UFOS.  
See this link for the Fox News 2021 "disclosure":
https://www.foxnews.com/science/former-navy-pilot-hundreds-ufos-security-threat
See below for excerpts from THE DAY AFTER ROSWELL regarding General Twinning's disclosures back in 1947..  As far as the public "need to know" is concerned apparently time has stood still since 1947!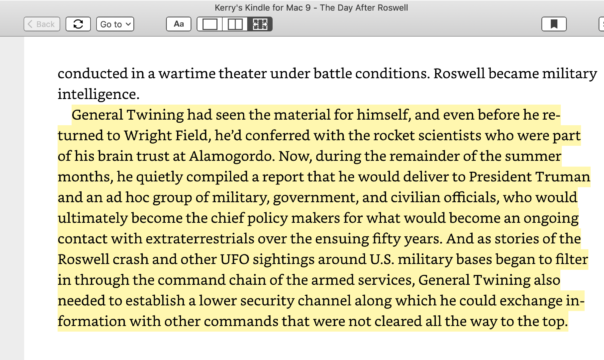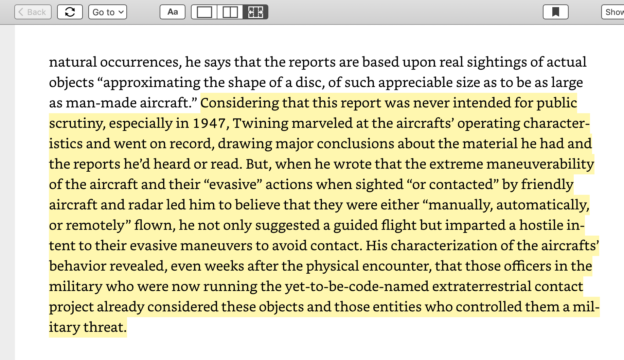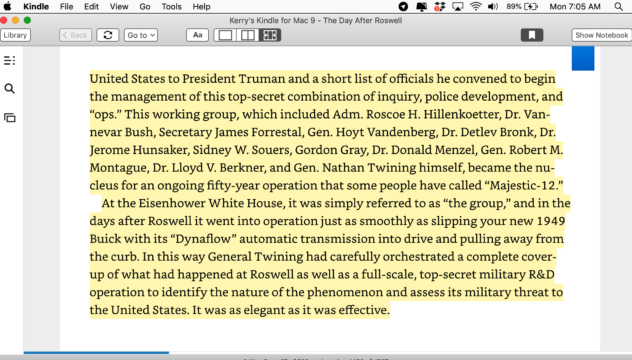 …"So we used the extraterrestrials' own technology against them, feeding it out to our defense contractors and then adapting it for use in space-related defense systems. It took us until the 1980s, but in the end we were able to deploy enough of the Strategic Defense Initiative, "Star Wars," to achieve the capability of knocking down enemy satellites, killing the electronic guidance systems of incoming enemy warheads, and disabling enemy spacecraft, if we had to, to pose a threat. It was alien technology that we used:lasers, accelerated particle-beam weapons, and aircraft equipped with "Stealth" features. And in the end, we not only outlasted the Soviets and ended the Cold War, but we forced a stalemate with the extraterrestrials, who were not so invulnerable after all."
Birnes, William J.; Corso, Philip. The Day After Roswell (p. 5). Atria Books. Kindle Edition.
RELATED LINKS:
RANDY CRAMER: REVISITING THE FAKE ALIEN INVASION SCENARIO AKA PROJECT BLUE BEAM
At War For Control of the Stargates – U.S. Backs Invasion of Syria