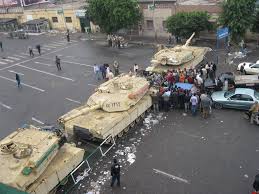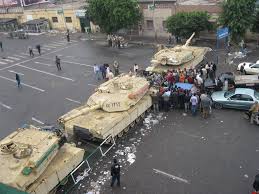 Indeed. And so the game ratchets up. These people clearly don't even care enough to make their false flag seem real on any level. Their disdain for the intelligence of the masses or the lack thereof is paramount and seems they must indicate it by doing the most inane actions in connection with the false flags. The latest is that the guys killed conveniently left behind their ID in the car. Presumably along with the "shoe" they picked up in the heat of battle on the streets of Paris after shooting the CEMENT and not the police officer on the ground…to "finish" him off. The slow motion in this video clears that up:
www.youtube.com/watch?v=vhJ49BMg9cE
As stated in my prior articles on the subject… no blood… But now we have Martial Law declared in France: www.intellihub.com/france-full-martial-law-10000-troops-mobilizing-deployment-streets-wake-shootings/
And the end game becomes apparent with Fox News weighing in with "Birmingham" being totally Muslim (!!) and other hysterical nonsense. It is clear that 'the so-called 'war on terror' has been an utter failure and so in additiion to building a bigger, better enemy (ISIS and crew) they now are setting the stage for WWIII by increasing orchestrated "terror" incidents and rolling out Martial Law.
Given the current scenario will the mainstream press lap dogs ever turn around and bite their masters? Highly unlikely, it appears. Mothers get ready to sacrifice your sons on the alter of Armeggedon. Keep in mind that as I was recently told by a behind the scenes source, and years ago by Leo Zagami, these guys behind the scenes are working according to a playbook aka the Bible. They didn't get their wish before 2012 as many thought but instead apparently are working in connection with nature to pull off chaos along with the coming of earth changes which they hope will finsih the job of 'cleaning house'…
And meanwhile, in Africa, Boko Haram and their recruits with the help, no doubt, of instigators from CIA and other nefarious alphabet agencies, are clearly on board with the agenda with Africans slaughtering each other like there is no tomorrow… www.theguardian.com/world/2015/jan/09/boko-haram-deadliest-massacre-baga-nigeria
And this just in: FRENCH PRESIDENT SAYS ILLUMINATI IS BEHIND THE ATTACKS IN PARIS:
yournewswire.com/french-president-the-illuminati-are-behind-the-paris-attacks/
And this rundown in French translated into English.. 12 points in question:
www.wikistrike.com/2015/01/charmie-hedbo-en-12-points-pourquoi-l-attentat-peut-etre-un-false-flag.html
Go here for my prior articles on the subject of the latest False Flag, the Charlie Hebdo Shootings:
projectcamelotportal.com/blog/31-kerrys-blog/2396-terrorist-picks-up-random-shoe
projectcamelotportal.com/blog/31-kerrys-blog/2395-police-chief-investigating-paris-false-flag-suicided
projectcamelotportal.com/blog/31-kerrys-blog/2389-paris-false-flag-faked-shooting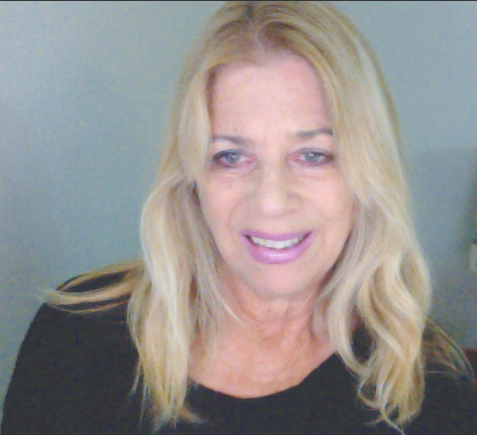 Kerry Cassidy is the CEO/ Founder of Project Camelot. Kerry is a documentary filmmaker/investigative journalist, author and well known host of Project Camelot TV broadcasting weekly live shows on Youtube.  PROJECT CAMELOT  http://projectcamelot.tv aka projectcamelotportal.com  –  is a leader in the alternative media sector, with a Youtube channel that has over 1000 video interviews over past 16 years, plus 5 years of radio show interviews and over 70 million unique viewers worldwide with over 312,000 subscribers. Kerry travels the world conducting interviews and documenting the testimony of whistleblowers with above top secret clearances as well as authors, researchers and experiencers covering conspiracies, the secret space program, black projects, ETs, kundalini and ascension and free energy. She speaks at conferences around the world and is considered one of the leaders of the disclosure movement. Kerry's book, "Rebel Gene: Secret Space and the Future of Humanity" documents her trip down the rabbit hole and years in Project Camelot. 5-STARS ON AMAZON! Due to censorship and demonetization by Youtube Project Camelot has now become a subscription based platform.  JOIN NOW BECOME A MEMBER
DISCLAIMER
Project Camelot does not necessarily agree with or endorse all of the views represented by those we interview or have on our radio shows, internet TV shows or other broadcasts and productions.What Camelot is about is the investigation into the mysteries that surround us. We are all, in a sense, investigators of our world. And while we, as individuals, may not agree with everything presented on our site, we fully support freedom of thought and speech as well as the Quest for truth.
JOIN ME ON TELEGRAM:  NEWS & UPDATES DAILY!

https://t.me/projectcamelotKerry

GET ACCESS TO ALL CAMELOT VIDEOS SINCE DEMONETIZATION ON YOUTUBE BACK IN MAY 2020…VIDEOS BANNED OR CONTROVERSIAL…SUPPORT OUR WORK!  SUBSCRIBE!