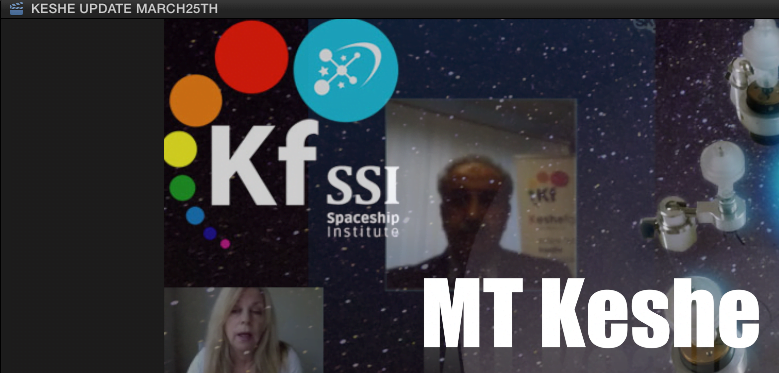 CLICK BELOW TO VIEW:
This is an update with MT Keshe, the Iranian plasma physicist and nuclear scientist who is now dedicated to bringing free energy to the world.  This update deals with Keshe's progress with his Foundation and announcement about the new Institute for learning that he is starting in Italy.
Go here for more info: http://spaceshipinstitute.org/
http://www.keshefoundation.org/
Keshe talks with me about the healing power of his technology, how it can present a force field to protect against psycho-tronic weapons and much more…
The Keshe Foundation is now setting up offices around the world including one in China and California. His Plasma Physics is poised to make oil and gas unnecessary and revolutionize the way we live and travel.
 I have many prior interviews with Keshe.  
 I have many prior interviews with Keshe.  
MARCH 2014:
 https://projectcamelotportal.com/blog/31-kerrys-blog/2086-complete-transcript-of-the-keshe-march-16th-interview-now-available
KESHE ON GETTING RID OF RADIATION:
https://www.youtube.com/watch?v=4f02CcnHjSk
KESHE ON PLASMA PHYSICS & FREE ENERGY
https://projectcamelotportal.com/video-library/1972-mt-keshe-plasma-physics-free-energy
GO HERE FOR THE MOST RECENT INTERVIEW:  DECEMBER 7, 2012
GO HERE FOR MY FIRST INTERVIEW WITH KESHE : APRIL 23, 2012