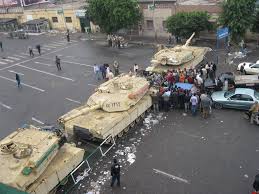 Indeed. And so the game ratchets up. These people clearly don't even care enough to make their false flag in Paris seem real on any level. Their disdain for the intelligence of the masses or the lack thereof is paramount and seems they must indicate it by doing the most inane actions in connection with the false flags. The latest is that the guys killed conveniently left behind their ID in the car. Presumably along with the "shoe" they picked up in the heat of battle on the streets of Paris after shooting the CEMENT and not the police officer on the ground…to "finish" him off. The slow motion in this video clears that up:
https://www.youtube.com/watch?v=vhJ49BMg9cE
As stated in my prior articles on the subject… no blood… But now we have Martial Law declared in France: https://www.intellihub.com/france-full-martial-law-10000-troops-mobilizing-deployment-streets-wake-shootings/
And the end game becomes apparent with Fox News weighing in with "Birmingham" being totally Muslim (!!) and other hysterical nonsense. It is clear that 'the so-called 'war on terror' has been an utter failure and so in additiion to building a bigger, better enemy (ISIS and crew) they now are setting the stage for WWIII by increasing orchestrated "terror" incidents and rolling out Martial Law.
Given the current scenario will the mainstream press lap dogs ever turn around and bite their masters? Highly unlikely, it appears. Mothers get ready to sacrifice your sons on the alter of Armeggedon. Keep in mind that as I was recently told by a behind the scenes source, and years ago by Leo Zagami, these guys behind the scenes are working according to a playbook aka the Bible. They didn't get their wish before 2012 as many thought but instead apparently are working in connection with nature to pull off chaos along with the coming of earth changes which they hope will finsih the job of 'cleaning house'…
And meanwhile, in Africa, Boko Haram and their recruits with the help, no doubt, of instigators from CIA and other nefarious alphabet agencies, are clearly on board with the agenda with Africans slaughtering each other like there is no tomorrow… http://www.theguardian.com/world/2015/jan/09/boko-haram-deadliest-massacre-baga-nigeria
And this just in: FRENCH PRESIDENT SAYS ILLUMINATI IS BEHIND THE ATTACKS IN PARIS:
http://yournewswire.com/french-president-the-illuminati-are-behind-the-paris-attacks/
And this rundown in French translated into English.. 12 points in question:
http://www.wikistrike.com/2015/01/charmie-hedbo-en-12-points-pourquoi-l-attentat-peut-etre-un-false-flag.html
Go here for my prior articles on the subject of the latest False Flag, the Charlie Hebdo Shootings:
https://projectcamelotportal.com/blog/31-kerrys-blog/2396-terrorist-picks-up-random-shoe
https://projectcamelotportal.com/blog/31-kerrys-blog/2395-police-chief-investigating-paris-false-flag-suicided
https://projectcamelotportal.com/blog/31-kerrys-blog/2389-paris-false-flag-faked-shooting