Become a Project Camelot Member today and gain access to all NEW SHOWS AND VIDEOS PLUS over 800 above top secret videos and blogs!
Due to the continued censorship on Youtube, Project Camelot will now be subscription-based.  NEW VIDEOS AND SHOWS will be available only through subscription while past videos will continue to be free on Youtube.  Please join us and subscribe to make it possible to continue this important work!
Subscribe now for access to all new broadcasts, videos and posts! Paypal accepted.
NOTE:  To all those who have made donations prior to May 23, 2020 please be aware donations are not subscriptions.
PAYPAL ACCEPTED:  IF YOU DO NOT HAVE A CREDIT CARD OR PREFER TO PAY VIA PAYPAL SIMPLY MAKE A 1 YEAR PAYMENT COST OF 1 YEAR SUBSCRIPTION is $36 AND simply email me your payment receipt:  [email protected].   Then I will send you a One year access.
ABOUT OUR PAYMENT PROCESSING:
We are using a secure payment processor called STRIPE.  None of your payment info goes to us… it all goes to them. Here is their website.  They are used worldwide:
https://stripe.com/
THE SITE IS NOW HTTPS secure.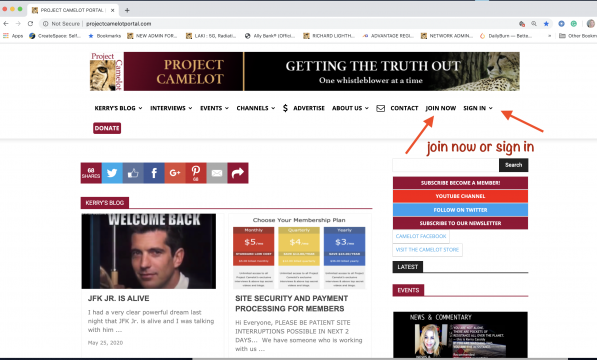 TO SIGN IN CLICK THE TOP MENU AS SHOWN WHERE IT SAYS \"SIGN IN\" THEN CLICK ACCOUNT DROP DOWN.  ENTER EMAIL ADDRESS… AND IF NECESSARY CLICK RESET PW IF YOU HAVE ALREADY FORGOTTEN YOUR PW!
SEE PIC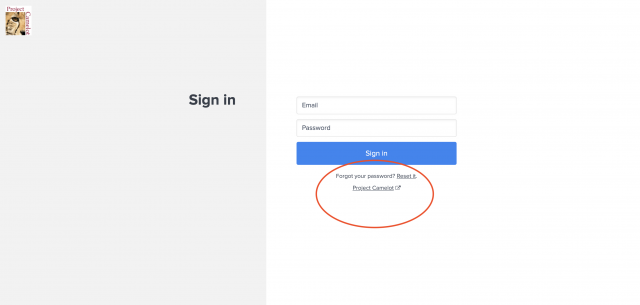 Best wishes,
Kerry