Further update:  Now I am being told he is getting a "biopsy"…not sure status…
Update:  January 25, 2021
SEAN has gone into hospital for surgery on tumor and other health issues.  To all healers that would like to help please send healing energy to our beloved friend Sean.. and prayers for his safe recovery!
See all my many interviews with Sean (just search here on the website or on my youtube channel under "Sean"!!
Thanks to all,
Kerry Cassidy
SEE BELOW SEAN'S INTERVIEW  (Interview by Mr. Rho, Revolution Radio called Reality Extraction.  :
Note:  Unfortunately Sean does not get the Q plan or Trump, but he shares good historical background, updates on his case and what he sees going forward.
*****
Previous updates below.
UPDATE:   INTERVIEW TO BE RESCHEDULED…
THE SEAN HAS LANDED AT LAX..
MUCH LOVE AND BLESSINGS TO HIM FOR HAVING SURVIVED!!
CONTACT INFO BELOW.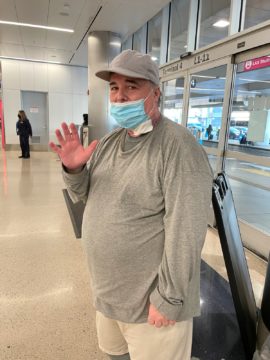 MESSAGE FROM SEAN FROM LAST WEEK:
From Sean Dearest Friends and Family, Thanks to a truly remarkable confluence of planets and forces, thanks to President Trump and Wm. BARR, I am being released to "HOME CONFINEMENT"!!! I fly out of this hellhole back to Los Angeles at NOON on JANUARY 4th. Truly a miracle considering the FedGovScum wanted to lock me up for 650 YEARS…and my sentence was 6 years, and I am finally being released after 3 years 4 months. But it hasn't been for lack of trying for them to keep me in here. I filed a motion for compassionate release JUNE 28, 2019, after the BOP BLINDED ME after a botched cartaract op. the Feds wanted 90 days to respond, and their response, frankly, was ignorant of the law, and a total FRUAD on the court trying to trick the judge. 13 days AFTER they filed, in order to STOP me from appearing or responding they tossed me in SOLITARY CONFINEMENT for 55 days then shipped me HERE to their WORST punishment prison. It has been this treatment that has given me advanced THROAT CANCER with a huge tumor bursting from my neck. I got my motion BACK ON THE DOCKET only to have Judge Stephen V. Wilson slide it under his wrinkled old butt and SIT ON IT, ILLEGALLY for 8 MONTHS! It has taken up 3 YEARS to compile the information to file HEBEUS CORPUS to PROVE that I AM TOTALLY INNOCENT and the DOJ engaged in MASSIVE FRAUD, LITERALLY, at the instruction of HILLARY CLINTON and the OBAMA CONTROLLED DOJ. So this is the very LaST email I will be writing from prison…. My NEW EMAIL IS:
. I will have a new mobile phone to be calling you all to say thank you…as I should be in the hospital for some time!! Love you and THANK YOU ALL for ALL YOUR LOVE AND SUPPORT Dr. Sean David MORTON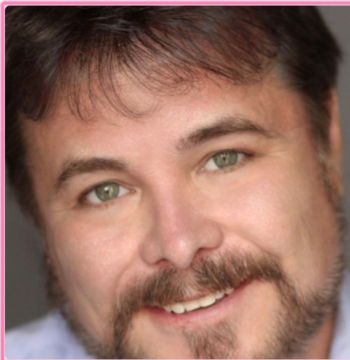 RELATED LINKS:
SEAN'S GUEST BLOG WITH PRISON UPDATES AND LOTS OF INFO:  https://projectcamelotportal.com/category/guest-blogs/sean-david-morton/