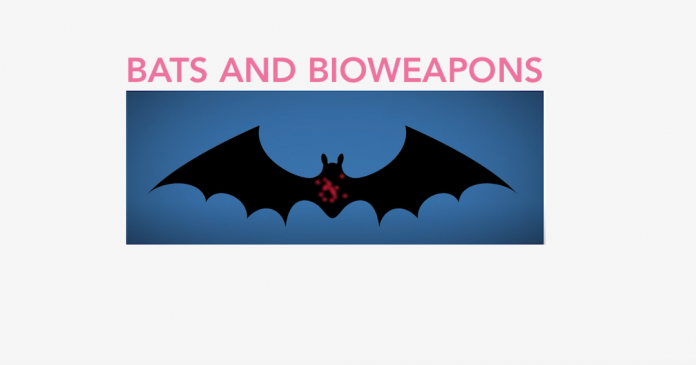 BREAKING NEWS
stateofthenation.co/?p=11764
Trump Dumps the Fear-based WHO-CDC Contagion Model Pushed by Big Pharma Shills Bill Gates and Anthony Fauci
THE FOLLOWING IS A LIST OF SUBSTANTIATED FACTS ABOUT CV SENT TO ME BY A CONTACT.  BELOW THAT ARE MY COMMENTS AND MORE INFO.
We know the following. Here are the facts:
1) George Soros owns WuXi Pharma Biotech Laboratory, located at 666 Gaoxin Rd., East Lake High Tech Development Zone, Wuhan, 430075 China. (Yes, you got that street address correct.)
2) Through financial disclosures we know he has invested at least 100 million dollars in establishing this company/facility. It will be manufacturing the vaccine for profit. Bill Gates probably owns a piece of it.
3) The US military and China were investigating bat virus jointly. In 2014 the US pulled out and withdrew all funding, saying that what they were doing was too dangerous and risky. The Chinese government then assumed full support. That is when George Soros decided to pay for and build this lab.
4) We know that world-class scientists from Europe and the USA have worked at this lab — often secretly. A Harvard professor has recently been arrested by the FBI for spying. He failed to disclose that he had secretly been working at this lab, and under his defense contract he was supposed to.
5) The cabal owns and controls NATO. Many think the virus was released by a NATO commando group at the World Military Games in Wuhan. Three years ago a secret induced pandemic plan was circulated (and leaked) among the top brass at NATO Headquarters in Geneva.
The Military Games is basically a remake of the Olympics, but the difference is, paid professional athletes in military organizations are allowed to compete. There were 9,308 athletes competing from 109 countries. If you wanted to jumpstart a worldwide pandemic, how could you find a better opportunity? The Stadium was only a few miles from the Soros Big Pharma Lab. The lab was also only a few miles from the fish market.
The Chinese themselves, and many others, have concluded the corona-19 pandemic was started at the Wuhan Military Games, at or near the closing ceremonies, in October 2019. From there, through the athletes, it rapidly spread around the world. The Chinese garment workers who did all the fabulous costumes and uniforms for the opening and closing ceremonies, returned to the fashion district in Italy, where they live, and took the virus with them.
6) There were several head fakes. The pandemic was started in a way that makes the Chinese suspicious of the Americans and the Americans suspicious of the Chinese. It was not started by either, it was started by Soros, NATO and the "deep state". The "deep state" would love to get a war going between China and the USA.
7) OK. What is, who is, the "deep state"? You need to know the answer to this question to understand what happened in Wuhan China. In a sentence, the "deep state" is a network of people in and out of government, especially in the CIA, FBI, DOJ, US Military, Congress, and the US State Department who are loyal to, and looking out for the interests of the people who own the big Jewish banks and their international financial system. But it is bigger than just the US. They have people placed in many other governments around the world as well. These people own the Big Banks, Big Oil, Big Pharma, Big Ag, and most of the media and news organizations, including Reuters and AP. Their corporations are huge and international. They own every national bank in every country around the world except for three — they own the FED in the USA. For instance, there are a whole bunch of people in the CIA who are openly doing secret operations, gathering information and feeding that information to the big banks. Some of what they do is illegal and clandestine, but nobody stops them. Some people in the CIA and FBI are spying on the Big Bank's enemies. In the same way, some well placed people in the FDA, and WHO, and other health organizations have subverted their agencies to look out for Big Pharma.
The first thing we need to understand, is the Soros Wuhan bio lab virus was made to serve the interests of Big Pharma. It is evil. It is intended to eventually reduce the world population, because that is what the cabal wants, but they want to do it in a way where "they" make money off of the people who are dying. This is how they think. They want to manage the people who get sick, and who eventually die. They don't want to kill them quickly, like in a mass pandemic, until they have gotten every penny they can out of it. The Soros-Wuhan lab created the virus and it has already developed a vaccine. Both are a scam. The vaccine will be just as evil as the virus, maybe worse. What they end up putting into people will be different than what they are currently testing. Don't expect their "vaccine" to heal people. It is going to make things worse. Neither China nor the USA wants a pandemic or a war. Only the Banksters do. — an undisclosed source
MY COMMENT:
Yes, that is a fair layout of the facts.  However, it does not contain everything..
We know this war between China and US is planned and was planned from well before 2007.  All of what is happening now was told to Project Camelot by Arthur Neumann aka Henry Deacon back in 2007.
The Chinese whistleblower article contains the best overview of what happened in Wuhan.
This article I wrote and my video covers more…
IS THERE AN INVASION GOING ON?
article by KERRY CASSIDY
BAT VIRUS – CV 
CHINESE COMMUNIST PARTY WHISTLEBLOWER FOR THE STORY BEHIND THE COVERUP
Kerry Cassidy:  CORONAVIRUS AND THE TRUTH – VIDEO AND COLLECTION OF LINKS
VITAL INFO FROM TOP FINANCIAL SOURCE: "it's plausible that the "Powers that be' modified the original coronavirus strain to kill the old and infirm only while leaving the productive sectors of the pop virtually untouched. Part of the "forced financial reset" most people are unaware that the "Chinese elders" make up a section of the "powers that be". They are ruthless to an extent most cannot perceive. Cause of death is never Covid19 but pneumonia. "they" will soon stop declaring deaths when it suits them, while the "culling" continues. population control + Financial reset all in one. US and World debt is too large to sustain …"—top insider, posted by Kerry Cassidy Project Camelot….This coincides with my info 100%.–Kerry
NOTE:  The following contains some useful info about Bats and viruses however there is some possible disinfo due to the conventional scientific approach to the subject.  For more on the real science behind "viruses" see my interview and the work of Robert O. Young linked here and below.
CLARIFICATION OF THE NATURE OF "VIRUSES" SEE BELOW: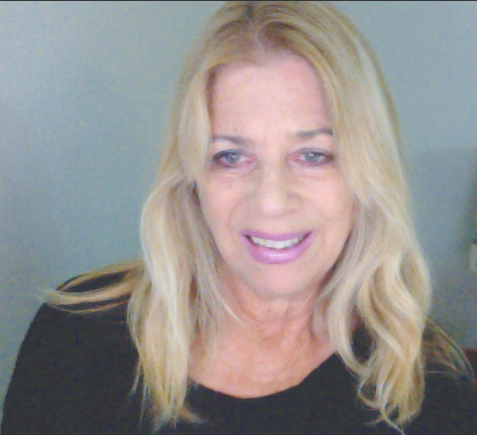 Kerry Cassidy is the CEO/ Founder of Project Camelot. Kerry is a documentary filmmaker/investigative journalist, author and well known host of Project Camelot TV broadcasting weekly live shows on Youtube.  PROJECT CAMELOT  http://projectcamelot.tv aka projectcamelotportal.com  –  is a leader in the alternative media sector, with a Youtube channel that has over 1000 video interviews over past 16 years, plus 5 years of radio show interviews and over 70 million unique viewers worldwide with over 312,000 subscribers. Kerry travels the world conducting interviews and documenting the testimony of whistleblowers with above top secret clearances as well as authors, researchers and experiencers covering conspiracies, the secret space program, black projects, ETs, kundalini and ascension and free energy. She speaks at conferences around the world and is considered one of the leaders of the disclosure movement. Kerry's book, "Rebel Gene: Secret Space and the Future of Humanity" documents her trip down the rabbit hole and years in Project Camelot. 5-STARS ON AMAZON! Due to censorship and demonetization by Youtube Project Camelot has now become a subscription based platform.  JOIN NOW BECOME A MEMBER
DISCLAIMER
Project Camelot does not necessarily agree with or endorse all of the views represented by those we interview or have on our radio shows, internet TV shows or other broadcasts and productions.What Camelot is about is the investigation into the mysteries that surround us. We are all, in a sense, investigators of our world. And while we, as individuals, may not agree with everything presented on our site, we fully support freedom of thought and speech as well as the Quest for truth.
JOIN ME ON TELEGRAM:  NEWS & UPDATES DAILY!

https://t.me/projectcamelotKerry

GET ACCESS TO ALL CAMELOT VIDEOS SINCE DEMONETIZATION ON YOUTUBE BACK IN MAY 2020…VIDEOS BANNED OR CONTROVERSIAL…SUPPORT OUR WORK!  SUBSCRIBE!