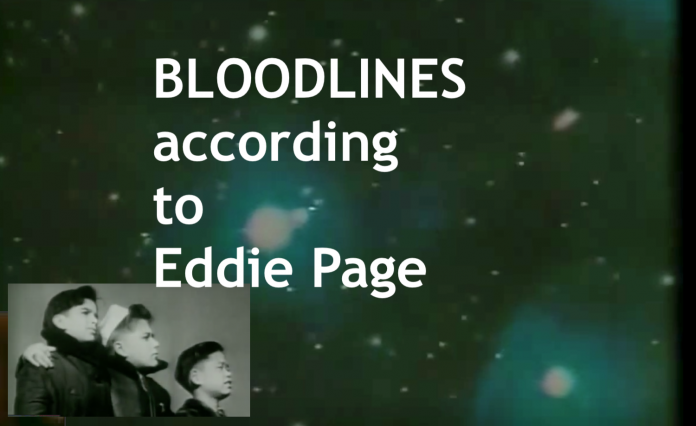 The following was sent to me for publication, written by Pleiadian "Abiel" also known as Eddie Page:
.."I shall start out with the easiest, the understanding of the Anikims and the ones known by the Samarians as the El-lohim, which in their dialect means…those who came down. I am going to simplify the DNA as I go to show the comparison and understanding that most have not taken the time to look up. It is very complicated because religion and certain science aspects have tainted the sources of the information as the proof in the pudding, in most cases, purposely to hide the facts. Remember that this is from the man who taught me well and was an expert in the field when he was alive…Zachariah Sitchin.
  The Anikims are misleading as they are mentioned in the Biblical text, how can we surely and safely who they were? The Egyptians hieroglyphs show a picture of them in many reliefs there, especially at Luxor which was known as the "City of the GODS". In the Bible they are mentioned in Numbers 13: 26-33. Deuteronomy 1:26, and Genesis 4, calling them the Niphilim which is where the confusion gets hay wired.
  First of all, the Niphilim where they are mentioned were the giants of olden times which protected the creation called the AD'm. Meaning human, the creation from the El-lohim, the GODS which came down. They were humans creators if we look into the Bible once again, Genesis 1: 26-27. "LETS MAKE MAN IN OUR IMAGE". This came from the Samarian cuneiform tablets and they also knew where these beings came from their very advance knowledge of the solar system, the Pleiades. As the olden records tell us, the mother, or birth mother from the creation of the species was known as the Mari, or the EV, Mari was a titlement as that of Queen, she would also be called the Gen, giver of life, her name would be translated into ISIS, simple term of where the wordage of Genesis, or Gen-Isis came from. They were all Caucasian as they eventually threaded out into the upper part of Africa to be known as the Egyptians of antiquity.
  From multiple records and DNA taken from some of the mummies such as King TUT, Athroditiy, Anshakidian, they showed that they were in a league of their own, their DNA samples showed them to be of European descent, but what should be stated is that Europeans came from them. Names that are rarely mentioned openly because it would take away from the fairy tales the Bible has given to mankind for ages. These ones should understand that Mesopotamia stretched from the Indian Pakshur region to the Mediterranean. This was the sacred garden of Eden as the Bible called it.
  The word of Anunukki were the Pleiadians as the records show. Most don't understand the wordage of the Samarians, which their language came from these ones of creation. It is a very easy talk if one understands what the meanings are, but unfortanly, it has ben lost in time.  The people of the first creation and the tribes that fanned out of Mesopotamia were all white descendants. The DNA and traces through time verified this. Let me show now the evidence and this comes from the experts from the studies and the examples that most in the religious circles do not wish to discuss.
DNA STUDIES…These people were of the most rarest blood that is known to mankind today, O negative with an Rh factor of .075 antigens. It was recently stated that the O negative has no known human origins. If that is so, then how did it come to be? Simply from the first creation and the El-lohim, those who came down. In their image we shall create. To start with, the wordage and teachings come from something that most Christians think is pure outright evil, the number of 6-6-6. That couldn't be farther from the truth. Follow close here.
6…Amino acids
6…Sugar enzymes
6…Platoids elements——-Revelations 13: 18, the number of man.
  Now this was also known in later years as the Star Seed blood line. The blood line of King David, the very same blood line of Jesus himself. So where does the O negative come into play? Jesus stated he was from the lineage of David, a Nazerite tribe. The shroud of Turin has samples that were tested years ago and showed that it was O negative, it also matched the samples of blood the Catholic Church holds onto with relics from the Holy lands that was taken when Constantine took in 312 AD. The O negative holds key elements that other blood types do not have. Parp cells, certain enzymes, special amino condrals traits that makes it very-very rare indeed. Looking at the Bible again, Genesis 2: 21-23, the rib taken to make the woman, a none factual verse, but here is what they should have stated, RIB-)-Nucleic acids…here is the sequences of DNA and RNA and also the TMC…tobacco mosaic virus cells, connected to the PNC cells of the Polynucleotide chain. This is the cell web as the scientist such as Dr. Maurice Rapport and Dr. Irvine Page. The early experts and as the understanding got more advance, other names stepped in with their own findings. So if one looks at the verse of Revelations 13: 18, how did they know this so long ago? Plus science has proven this to be a fact.
  Now there are several type of blood elements, but the one is the O negative we are talking about here. It is not possible to have two blood types interact with one another under modern medical understanding, but the elephant in the room here, how can anyone take O negative blood to some one such with A or B or even AB blood, they can take O negative, but O negative cannot take nothing but O negative. It is simple as that. Plus there is no such element as a B positive with a O negative, or AB negative with O negative, they don't match up and they are lethal to any who try to intermingle the two as one. Sorry, that is a medical fact as stated by Dr. Maurice Williams Cambridge University. The story and data are seriously quite long, but it is there for those who wish to study it and believe me, it is very fascinating to see the elements that are as olden as time itself. But the Star Seed ancestry comes from a long and lost forgotten time period. In the mountains of southern France and parts of Armenia there are people known as the Basques people who are all O negative. They are descendants as they tell in their oral traditions from a group of people who at one time descended from the Armenia region and eventually settled in Europe. They also claim that they descended from the Lord himself…Jesus. Another oddity is that their average life span is 98.2 years old and are rarely sick. Again all are Caucasian.
  To take it even further is what was the Holy Grail that the Knights Templars protected so fiercely? It was the blood line of Jesus. That is another story in itself. But in the olden days it was called the San Griel, the grail lore of ancient times. The old secret and saying is that there is power in the blood, does that hold a lot of truth? Yet we can see that it surely was written in the ancient times and with several gospels taken purposely out of the original Biblical records. The Samarian and Egyptian talked about the specific blood line in their histories. A matrix according to the time lines that cannot be over looked. Yet it was the Catholic Church that changed most everything we know about it today to protect their own power structure.
  As I have stated, it is complicated and long, it takes time and understanding to see the facts for the truth is there in front of those who look for it. Anyone can make the claims, but is it the truth and the correct data? Does one have the proof to verify what they are making? I for myself do and I can and would share for those with an open mind and heart. If it is a horse, we call it a horse, not something else. The O negative and the DNA speak in volumes and power. I know where my lineage comes from and verifiable truth is what I know and live, I also have the records to back this up, do they who make out landish claims? If one will look at the start of verse 13:18 of Revelations, it commands you, those who have wisdom. The 666 is the divine number of creation and it is centered around only one blood type, O negative, not any other type but O negative. It is simple as that. Follow closely here
O NEGATIVE CELL STRUTURES…
Rh enzyme platelets…Monocyte cells…5.0-12.0 count per droplet
                                        Basophil…………..3.0-5.0 Endo Parp 2 cells
                                        MCV…………………75-94 per cell-Corpuscular Vm
                                        MCH………………..33-36 per cell-Hemoglobin concentration
                                        RDW………………..11.5-15.0 Rb-Rb-Rubidium count
                                        Hemocrit/Enzymes…42%-75% absolute O negative only
                                        Nh2-CH2-CN…….440% Nucli louse
                                        Glucose…………….140%
                                        Potassium…………3.5%
                                        Chloride enzymes…100%
                                        Anion Capacity……12.5/18.5 %
                                        Globulin Count….5.0-3.9
                                        Triglycerides' Cells…225/25-150 count
                                        White Blood Count…8.0%
                                        Red Blood Count…….5.0%
                                        Meta-Globin…………..12.7-18.0 endo parp 1 cells
                                        Platelet Count…………..144.6%-130% Enzymes-Endo/Hind 3 cells
                                        Crystalline Chromosomes…58.7%-66.4% average
                                        Serotonin Cells………..81.0%
                                        Monocyte-Platelets…..12.5 minimum count/ 00.19422/7.0-7.8 per cell
  Again, this is only found in O negative blood and no other. The science is exact and cannot be challenged. Plus the average normal human knomn has between 23 and 24 Mitro-Chon-Cells, the Star Seed blood line has a total of 36. We have a higher SAR's rating also. SAR is Sugar-Amino Receptors. We also have another identity called the Star Fire factors, A higher PTHA Helix Nucleus. So watching the data as I have over the years, the very number of 666 is been called the divine number of the alien helix, Star Fire Blood of O negative. I suggest those who are curious to these facts, read the book called Holy Blood-Holy Grail, It is very true and fascinating that they show the truth as the Biblical record should have and to see who we are descendants of, It will shock you, but then the truth cannot stay hidden for long. Yet I have known about this for some several eons.
       O-…..O+…..B-…..B+…..A-…..A+…..AB-…..AB+
O+  X        X  
A+   X                  X
A-    X       X        X       X
B+   X       X        X       X        X
B-    X       X                           X        X 
AB+ X                 X                 X        X
AB- X        X        X        X       X        X        X         X
  THE X'S REPRESENT THE FACTS THAT THESE TYPES CAN SHARE THEIR BLOOD WITH THOSE SHOWN. BUT THERE IS NO X, YOU CANNOT.
O NEG….98.4% CAUCASION
O+……….MIXED/RACES
A+……….
///////////=83.7 BLACK RACE
A-………..
B+………ARAB
B-……….INDO-ORIENTAL
AB+…….ARAB
AB-……..ARAB/BLACK
  THESE ARE THE FACTS FROM THE MEDICAL JOURNAL OF THE HUMAN RACE LINEAGE. STUDIES CONDUCTED BY THE FOLLOWING EXPERTS…Dr. ROBERT MERCOLA/MEDICAL STUDIES-HARVARD SCHOOL OF MEDICAL SCIENCES…ROOTS OF MANKIN BY ANDIS KAULINS…PREHISTORIC EUROPE BY PHILLI[ VAN DOREN STERN…THE ASCENT OF MAN BY J. BRONOWSKI…SEARCH FOR THE ADAM BY HERBERDT WENDT…Dr. JOHANSON L. BECKMAN/ANTHROPOLOGY AND HUMAN GENETICS…A DENDRITE OF WORLD POPULATION BY BLOOD BY KELUS LUKASZEWICZ/HERSFELD GERMANY…ALIENS AND O NEGATIVE BLOOD BY Dr. FRANCIS CRICK…Rh NEGATIVE BLOOD LINES BY DEE FINNEY…BLOODLINE OF THE GODS BY NICK REDFERN…DNA OF THE GODS BY Dr. CHRISE H. HARDY…DNA FINGER-PRINTING BY CHRISTOPHER LAMPTON…THE HERMETRIC CODE IN DNA BY MICHAEL HAYES…THE SECRETS OF LONG LIFE IN DNA BY HERVE JANECEK-PhD…Rh O NEGATIVE FACTOR AND THE REPTILIAN TRAITS BY Dr. JAMES VANDALE…EUROPES MYSTERY PEOPLE BY Dr. ALEX ROTHOVIUS…THE PEOPLE OF GOD BY MAHATMA GHANDI…BLOOD OF THE GODS BY MABEL ROYCE…THE ORIGINAL Rh FACTORS IN IRELAND BY MIKE McNAMARAB…THE BASQUE HISTORY OF THE WORLD BY MARK KURTANSKY…THE BLOOD OF JESUS BY BETTY MILLER…THE ROYAL BLOODLINE OF JESUS AND MARY MAGDALINE BY TAU TIA L. DOUGLAS…HUMAN O NEGATIVE Rh BLOOD AND ALIEN ORIGINS BY THE UN-SILENT MAJORITY.
  These are some of the various experts that have dedicated their lives to the understanding of these facts that I have very well done myself, to uncover the facts and truth. Not to mention everyone of Sitchins Earth Chronicles that tell the story of creation as told by the Samarians. It is long and tedious to know everything, but to those who search, the answers are there to be found, for my luck and tenacious appetite, I looked and found about 95% of what I was always looking for. I do have the rare blood of o negative and certain things about me has always been kept locked away, until I realized, I don't need to be ashamed of who I am and never caring if anyone believed it or not, after all, it's my life, I have lived it and not others. I do have the facts, the answers for those who search, and I shall share freely to those who wish to se the facts."–Eddie Page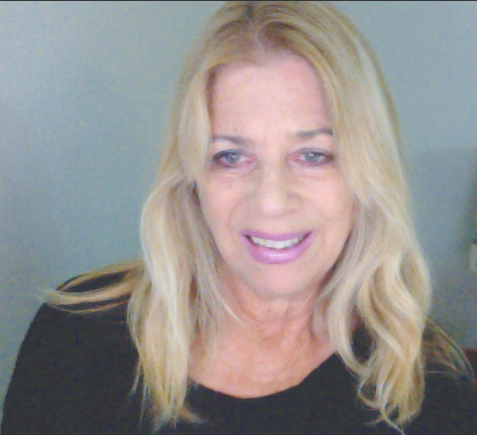 Kerry Cassidy is the CEO/ Founder of Project Camelot. Kerry is a documentary filmmaker/investigative journalist, author and well known host of Project Camelot TV broadcasting weekly live shows on Youtube.  PROJECT CAMELOT  http://projectcamelot.tv aka projectcamelotportal.com  –  is a leader in the alternative media sector, with a Youtube channel that has over 1000 video interviews over past 16 years, plus 5 years of radio show interviews and over 70 million unique viewers worldwide with over 312,000 subscribers. Kerry travels the world conducting interviews and documenting the testimony of whistleblowers with above top secret clearances as well as authors, researchers and experiencers covering conspiracies, the secret space program, black projects, ETs, kundalini and ascension and free energy. She speaks at conferences around the world and is considered one of the leaders of the disclosure movement. Kerry's book, "Rebel Gene: Secret Space and the Future of Humanity" documents her trip down the rabbit hole and years in Project Camelot. 5-STARS ON AMAZON! Due to censorship and demonetization by Youtube Project Camelot has now become a subscription based platform.  JOIN NOW BECOME A MEMBER
DISCLAIMER
Project Camelot does not necessarily agree with or endorse all of the views represented by those we interview or have on our radio shows, internet TV shows or other broadcasts and productions.What Camelot is about is the investigation into the mysteries that surround us. We are all, in a sense, investigators of our world. And while we, as individuals, may not agree with everything presented on our site, we fully support freedom of thought and speech as well as the Quest for truth.
JOIN ME ON TELEGRAM:  NEWS & UPDATES DAILY!

https://t.me/projectcamelotKerry

GET ACCESS TO ALL CAMELOT VIDEOS SINCE DEMONETIZATION ON YOUTUBE BACK IN MAY 2020…VIDEOS BANNED OR CONTROVERSIAL…SUPPORT OUR WORK!  SUBSCRIBE!