I RECEIVED THE FOLLOWING COMMUNICATION FROM JOE DOLEZAL UNDER THE COMPANY NAME OF MOMENTUM DEVELOPMENT LLC
WE ARE MAKING THIS PUBLIC.
NOTE: WE ARE NOT THE OWNERS OF PROJECT AVALON OR THE AVALON FORUM.
WE ARE NOT RESPONSIBLE FOR PERSONAL VIEWS OF CAMELOT FORUM MEMBERS AND THE DISCLAIMER IS ON OUR WEBSITE AND FORUM.
WE ARE NOT RESPONSIBLE FOR ANY COMMUNICATION MADE BY TOMMY HANSEN AS HE IS OPERATING UNDER HIS OWN PERSONAL VOLITION AND NOT OUR EMPLOYEE.
WE ARE NOT APOLOGIZING FOR SOMETHING WE DID NOT DO.
WE STRONGLY OBJECT TO THIS TYPE OF COMMUNICATION AND FEEL IT IS NOT IN THE SPIRIT OF COOPERATION AND FRIENDLY DIALOG BETWEEN COLLEGUES IN THIS SECTOR.
KERRY CASSIDY
CO-FOUNDER, PROJECT CAMELOT
*******
What Momentum Development LLC – Expecting from you :
1] Public letter of apology, placed on your HOME page :
complete in full length –not just link
Start immediately – till this Monday[midnight] – 10/08/2012 – continuously
As part of : Follow Kerry's Blog to get the latest news and
updates from Project Camelot – [ run [ till 10/08/2012 ]
2] The Letter of Apology from Project Camelot [Kerry Cassidy,Tommy A.Hansen]
in written and signed by own hand,
send via US mail to :
Momentum Development LLC
p.o.Box 5460, West Hills, CA 91308
3] In case of a Non – fulfillment of our expectation,
We will file a civil / criminal charges against : Project Camelot or/and Kerry Cassidy
or/and Tommy A.Hansen.
A] Breach of Momentum Development LLC. copyright & IP [ Intellctual Property]
" I am uploading Jordan's original site to our server as I write this. It is a site with a lot of
content but it should be within an hour or so, then I just have to make it accessible. "
"Yes, some progress at last. Though I fear this was just done so he could legally auction the site again. This was the actual reason I got the auction taken down.
I am yet to confirm this, but I am still taking action making sure something like this will not happen again." ETC.
B] Momentum Development LLC. Financial hardship due :
False numerous posting on Project Camelot and Project Avalon
Which result in decrease of Momentum Development Income
C] Emotional hardship due :
False information posted on Project Camelot & Project Avalon,
publishing personal information
Page 2 of 1
D] Financial hardship due :
Premature ending [ termination ] of Jordan Maxwell.com in Auction
and Momentum Development LLC. company name defamation in Auction "house"
"I contacted the auction website and managed to get the auction
and managed to get the auction stopped. " ETC.
E] Reputation Hardship due False statements :
False accusation and intervention in Domain Comp.
" Rest assured I will stay on top of this and I have contacted his web-host as well."
ETC.
F] And all other appropriate charges .
Sincerely
Director of Momentum Development llc.
Josef Dolezal Sr.
P.O.Box 5460
West Hills , CA 91311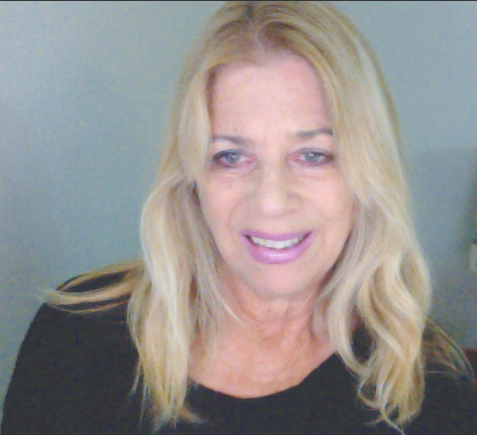 Kerry Cassidy is the CEO/ Founder of Project Camelot. Kerry is a documentary filmmaker/investigative journalist, author and well known host of Project Camelot TV broadcasting weekly live shows on Youtube.  PROJECT CAMELOT  http://projectcamelot.tv aka projectcamelotportal.com  –  is a leader in the alternative media sector, with a Youtube channel that has over 900 video interviews over past 16 years, plus 5 years of radio show interviews and over 70 million unique viewers worldwide with over 289,000 subscribers. Kerry travels the world conducting interviews and documenting the testimony of whistleblowers with above top secret clearances as well as authors, researchers and experiencers covering conspiracies, the secret space program, black projects, ETs, kundalini and ascension and free energy. She speaks at conferences around the world and is considered one of the leaders of the disclosure movement. Kerry's book, "Rebel Gene: Secret Space and the Future of Humanity" documents her trip down the rabbit hole and years in Project Camelot. 5-STARS ON AMAZON! Due to censorship and demonetization by Youtube Project Camelot has now become a subscription based platform.  JOIN NOW BECOME A MEMBER
DISCLAIMER
Project Camelot does not necessarily agree with or endorse all of the views represented by those we interview or have on our radio shows, internet TV shows or other broadcasts and productions.

What Camelot is about is the investigation into the mysteries that surround us. We are all, in a sense, investigators of our world. And while we, as individuals, may not agree with everything presented on our site, we fully support freedom of thought and speech as well as the Quest for truth.