I have been told by a source some information that seems to coincide in a strange way with the moving of "large equipment" disclosure I wrote about recently. The following information is coming from a completely different and unrelated source who did not know about the 'large equipment" posting made on this blog a day ago.
According to a source, our Solar System has entered a sector of space where we are being periodically bombarded by what appears to be areas of electromagnetic force fields, surrounding sections of what they termed "non-space". Causing something like going through a field of bubbles. This odd and treacherous field our Earth is encountering is necessitating the shifting of the Earth (and the moon) over just slightly to change the 'flow pattern' through which we are moving. In order, they said, to avoid a rougher transition through this portion of space.
(Note: I envisioned this as one might a section of river where one in a craft must negotiate rapids where there are edies or strong currents that have to be avoided….
Because of this, in some strange way, they are actually utilizing certain massive machinery and techniques, with the help of certain sympathetic Off-world races… to move the Earth and moon just slightly. They will do this very slowly in order not to cause any undue vibrations that rock the already unstable plates any more than is necessary.
Now, I am aware (and so is my source) that what they are telling me violates most any science commonly accepted and therefore will be easily discounted.
What I was told is that I am being given this info because certain groups wihin the so-called PTB want to alert people so that they can be aware and prepare for times ahead.
They also said that it is recommended to have at least 1 year of food, filtered water, and shelter from the elements. (Some say as many as 7 years)…They also stressed the need to be able to filter the Air… Apparently, sticky particles that are rather large and get in the way of breathing, and can cause coughing etc. are going to become more prevelant in our air. And therefore, a system will be needed that specifically can filter these particles out.
They also stressed being away from coastlines on higher ground.
I was told that all of the above will most likely be laughed at and ignored by most people. And that is the best defense for those disclosing the truth.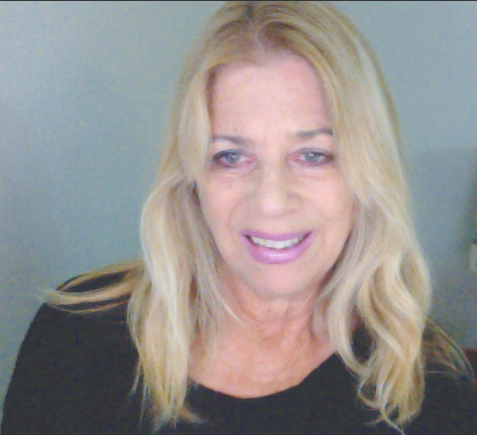 Kerry Cassidy is the CEO/ Founder of Project Camelot. Kerry is a documentary filmmaker/investigative journalist, author and well known host of Project Camelot TV broadcasting weekly live shows on Youtube.  PROJECT CAMELOT  http://projectcamelot.tv aka projectcamelotportal.com  –  is a leader in the alternative media sector, with a Youtube channel that has over 900 video interviews over past 16 years, plus 5 years of radio show interviews and over 70 million unique viewers worldwide with over 289,000 subscribers. Kerry travels the world conducting interviews and documenting the testimony of whistleblowers with above top secret clearances as well as authors, researchers and experiencers covering conspiracies, the secret space program, black projects, ETs, kundalini and ascension and free energy. She speaks at conferences around the world and is considered one of the leaders of the disclosure movement. Kerry's book, "Rebel Gene: Secret Space and the Future of Humanity" documents her trip down the rabbit hole and years in Project Camelot. 5-STARS ON AMAZON! Due to censorship and demonetization by Youtube Project Camelot has now become a subscription based platform.  JOIN NOW BECOME A MEMBER
DISCLAIMER
Project Camelot does not necessarily agree with or endorse all of the views represented by those we interview or have on our radio shows, internet TV shows or other broadcasts and productions.

What Camelot is about is the investigation into the mysteries that surround us. We are all, in a sense, investigators of our world. And while we, as individuals, may not agree with everything presented on our site, we fully support freedom of thought and speech as well as the Quest for truth.