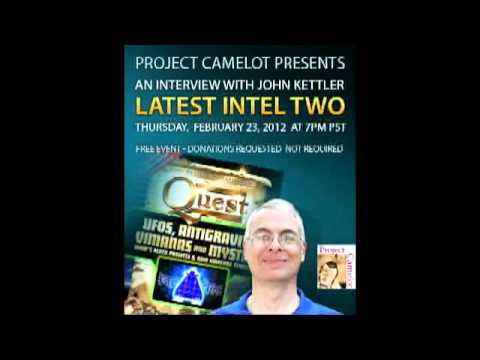 February 26, 2012 Updated
ACTS OF VALOR - out in theaters now
This is a well made film using actual Navy SEALS in several roles and action scenes. If you can get beyond the propaganda aspects and the fact that the storyline shows them working against the Cartels when in fact the Cartels work for the U.S. government in funneling drug money to fund black projects...
There is no doubt that the military men putting their lives on the line are brave and to be commended as amazing warriors of deep conviction. As this sleeping giant wakes up to realize how they are being used...and how America is being lost on their watch we could have a real reversal on the fields of battle.
JOHN KETTLER - LATEST INTEL TWO
NOW AVAILABLE ON YOUTUBE - CLICK HERE TO VIEW (AUDIO ONLY VIDEO NOW REMOVED)
The audio on this is now understandable. We had tremendous problems getting this done partly due to my location at a hotel room where my livestream Procaster suddenly wouldn't work but also at John's end with weird interference of all kinds. I also was very sick during and after this interview!
Please note: this information is provided for further analysis and investigation. There is at present no real way to prove any of it. If proof becomes available we will post it as I am sure John Kettler will. However, IF the ETs he is working with are interfering as described there are many ramifications to this that need to be addressed. Whereas their help may be welcomed and even encouraged it is necessary to ask what their real agenda is and who they really are. It is very easy to deceive humanity from their vantage point and it is also easy to deceive well meaning individuals acting from the heart. This is something the dark side has taken full advantage of ...in parading as the light. Therefore I urge caution and careful discernment in analyzing and listening to all the material out there right now.
Added note: for some reason the end of the interview was not recorded on livestream...
NOTE: JOHN KETTLER TRANSCRIPT OF FIRST INTERVIEW NOW AVAILABLE CLICK HERE
***