UPDATE:
10-11-23
UPDATE RE SEAN DAVID MORTON
10-11.23
…"Sean was transferred to the ICU at a long term care facility. I really hope it is a good facility and they give him the attention and care he needs. He is stable but needs to get physical strength back in his body. I'm praying he's only there for a short time and can come home. Once he can walk, I can take care of him with a visiting home care nurse. I'm also hoping I can give him the alternative cancer meds he started just before all of this happened."—Melissa Morton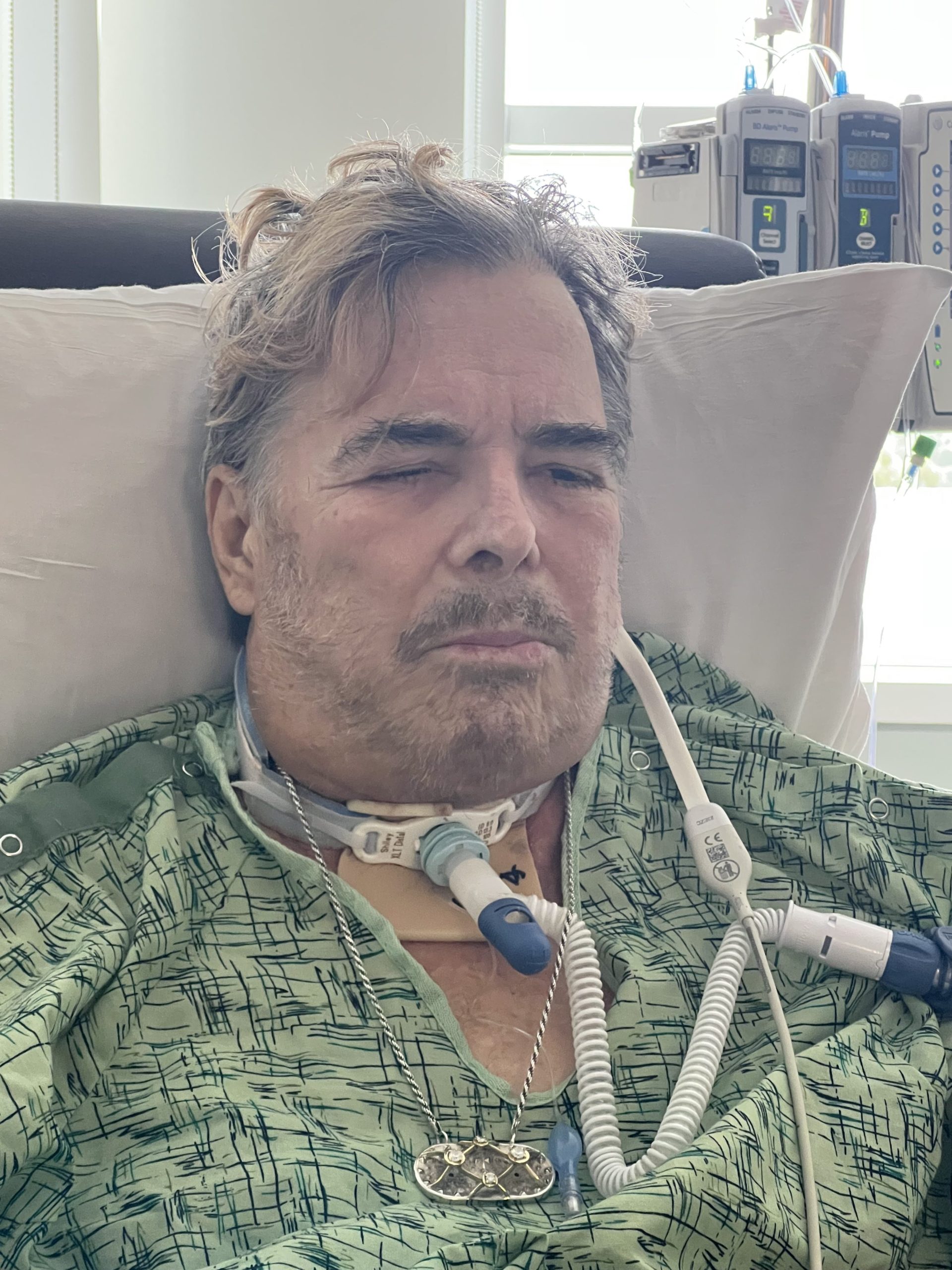 HE'S TRYING TO MAKE A FUNNY FACE!
Sunday October 1st, 2023 SEAN'S RE-BIRTHDAY
MELISSA WANTS TO GIVE SEAN A FEW MORE DAYS TO RESURFACE…HE IS MAKING GREAT PROGRESS…WE WILL RESCHEDULE THE ZOOM MEETING FOR LATER THIS WEEK!
THANKS TO EVERYONE WHO HAVE BEEN PRAYING AND SENDING KIND WISHES FOR HIS RECOVERY… MIRACLES IN PROGRESS!
UPDATE FROM MELISSA:    …"The update on Sean is that he is doing fine. He gave us head nods today responding to our comments. This means he has comprehension. We told him we would celebrate his birthday later. All of his signs are normal. He tried to take out the breathing tube so they had to restrained him. He is very calm and and doing well. He squeezed our fingers. We will visit again later. All is well will keep you updated."—MELISSA MORTON, October 1, 2023
*****
Saturday September 30, 2023 8:07 PACIFIC TIME
MESSAGE REGARDING SEAN DAVID MORTON FROM HIS WIFE MELISSA:  OMG! Sean has done a 180 turnaround! He moved his head when he heard my voice today. He tried to smile. He is coming out of the coma. It is a true miracle!  😇 Donna and I are doing a lot of energy work. Prayers and energy are working!
*********
THIS MAN IS A NATIONAL TREASURE PLEASE HELP US SAVE HIM!!!
DONATE AND PRAY
EXCERPT.  SEAN DAVID MORTON WROTE…
…"As I understand it, THE US SPACE COMMAND is under MOSTLY Navy authority, with their central base underneath KING'S PEAK, UTAH about 100m outside of Salt Lake City in the Uinta-Wasatch-Cache national forest. They command a fleet of craft that run missions from advanced bases on the Moon, Mars and moons near Jupiter. Apparently, we are also being lied to about the ability of planets in our solar system to sustain life."
(Page 28). SANDS OF TIME.  ACT 3 SUMMARIAN WAR
***********
UPDATE FROM MELISSA (HIS WIFE).  Hold on…keep the faith. The doctor's were wrong! There is still hope! Please send your prayers for Sean's soul retrieval. Don't lose hope, there's always miracles!
SEAN DAVID MORTON IS AWAKE… BUT WILL NOT BE DETACHED FROM LIFE SUPPORT  AND IS ON HIS WAY BACK TO CONSCIOUSNESS.
PRAYER VIGIL ONGOING ON YOUR OWN TIME…
Rescheduling Zoom to later in the week…
YOU CAN WRITE TO SEAN DAVID MORTON and HIS WIFE MELISSA at:   

[email protected]
DONATE FOR SEAN'S CARE HERE:
Venmo: @chasingstar
Zelle:    3106661560
SEAN DAVID MORTON IS STAYING AT THE Providence Mission Hospital …The main number of the hospital is 949-364-1400.    DO NOT HARASS THEM OR MAKE ANY TROUBLE if you call,  just request that he get the best care possible.
 CONTACT INFO FOR HEALER WORKING WITH SEAN:
HEALER DONNA MCGRATH NEEDS A PLACE TO STAY, MONEY FOR A HOTEL AND FLIGHTS AND EXPENSES WHILE SHE IS HELPING SEAN.   SHE NEEDS TO STAY CLOSE TO THE HOTEL IN MISSION VIEJO…  DONATE HERE:  https://www.paypal.com/paypalme/CreateAMiracle
267 392 9254  (Please text)
Update:  BRAIN DEAD IS A LIE
PLEASE SEND SEAN LOVE AND BLESSINGS FOR HIS TRANSITION… HE IS ALWAYS LIVING AND WITH US.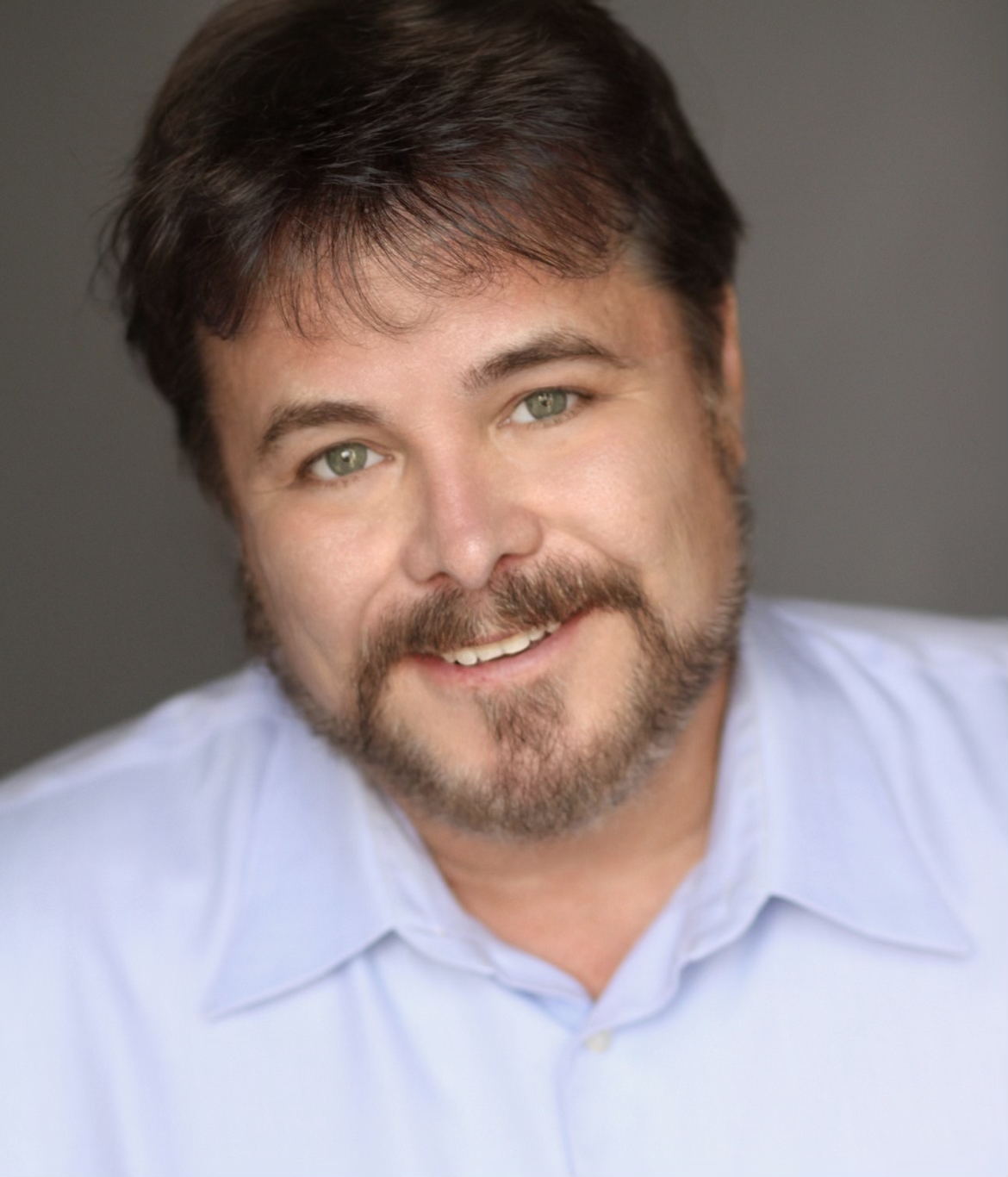 DEDICATED TO SEAN DAVID MORTON
PLEASE COME BACK!
DAVID BOWIE SPACE ODDITY
AND
ELTON JOHN ROCKET MAN
NOTE:   I had a strange vision last night (Friday Sept 29th) …I saw an email  didn't know who it was from but it said "nearly dying"…I think it was Sean letting me know…HE WASN'T DEAD!!!—KERRY
*********
OUR LAST INTERVIEW
A fun interview covering more about the history behind the Secret Space Program and Area 51 in a series of books with true details from a mysterious whistleblower who claimed to be head of the Program.
This interview coincides with the newest release of BOOK 7 of the series!
THIS IS CORRECT.
…"I reveal it here at great personal risk and with the caveat that TIME IS RUNNING OUT FOR ALL OF US and that THE WORLD IS BEING SOLD OUT! That there are those out there living with a level of technology that could end all the problems we face on this planet but who are going to force us all into an extinction level event rather than lose that control. They are now, literally trying to KILL US ALL…and simply END 7.5 BILLION people by 2030, and they are NOT SHY about telling you about it. "—SEAN DAVID MORTON
SANDS OF TIME.  BOOK 7:  SUMMARIAN WARS
GET THE BOOKS:
WEBSITE:     https://www.strangeuniverseradio.com/
OR ON AMAZON:
Add Your Heading Text Here