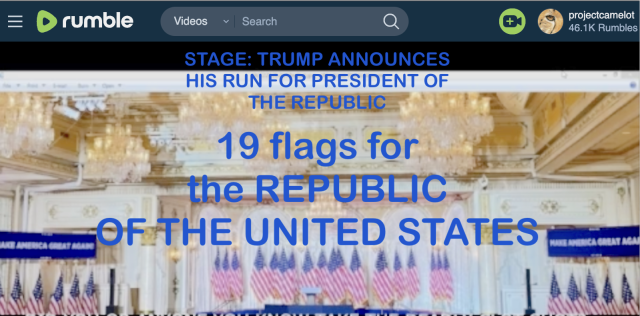 ShadowGate – Forbidden Knowledge TV
….."The Shadow Government consists of government contractors, defense intelligence, security and so on. Our government mostly consists of front-facing desk jockeys that are compartmentalized in cubicles, there to cover up for the fact that most of the real work is outsourced to contractors, aka the Military Industrial Complex.
That way, what the public sees through FOIA requests, investigations, congressional hearings or otherwise is as clean as a whistle. All the dirty work is kept private with contractors in clandestine networks. " —https://forbiddenknowledgetv.net/what-they-dont-want-you-to-see/
Last night Trump's speech was a well constructed COVER for operations about to be done or ones that are happening now, in my view.
 

As President and Commander in Chief he is in perhaps the best position he could want… Everything they do is hidden from the people except what they want you to see and they can let the Biden show distract the critics endlessly while they get things done in the shadows.

 

He appeared overly relaxed and happy to appear to 'play the game' while covering his ass so that if the deep state wants to arrest him they are going to have a hard time doing so while he is "running" for the next two years for an office he already has.

The only people he disappoints are the MAGA group (that's us!) and we must be content with the crumbs distributed by journalists and spokesman like Juan O Savin and SGanon, …

It's the epitome of a SHADOW GOVERNMENT…. falling in love with operating in the shadows and getting things done out of the public eye.

RELATED LINKS:

ALSO SEE…

PRESIDENT DONALD J. TRUMP "ONE OF THE MOST IMPORTANT DAYS IN THE HISTORY OF OUR COUNTRY"

By Kerry Cassidy November 14, 2022

TOPICS TRUMP MIGHT TALK ABOUT TUESDAY NIGHT
PRESIDENT DONALD J. TRUMP "ONE OF THE MOST IMPORTANT DAYS IN THE HISTORY OF OUR COUNTRY"
UPDATE AS OF NOVEMBER 17, 2022: