FRIDAY NOVEMBER 6, 2020 @ 1PM PT
SEAN STONE, LAURA EISENHOWER, AMELIA LOVE, DAVID RODRIGUEZ, DR. SHARNAEL SEHON AND KERRY CASSIDY
see bio info below…
JOIN US!
LAURA EISENHOWER
Laura Eisenhower
 is a Global Alchemist, Researcher, International Speaker and Medical and Intuitive Astrologist.  Laura is the great-granddaughter of President Dwight David Eisenhower and she reveals Exopolitical information about his administration, that has been largely held in secrecy. She is considered by many to be one of North Americas leading researchers on: Health, Exopolitics, Alchemy, Metaphysics, and Galactic History. Laura works to free us from the 3-D holographic time-loop, False Archonic systems and Military Industrial Complex and exposes hidden agendas so we can take our power back.
SEAN STONE
www.seanstone.info/
Sean Stone is the author of New World Order andthe cosmic fairy tale Desiderata by Ali.  He is the writer and star of Fury of the Fist and the Golden Fleece, Greystone Park, A Century of War, Hollywood, D.C. and Metahuman with Deepak Chopra.  Stone has most recently narrated the documentary "A Thousand Pieces".
AMELIA LOVE
Amelia was walking and talking at 9 months, grew up in London, England within the music, fashion and entertainment industry, has defeated massive medical challenges while reading a thousand plus books by others. Today now based in the USA, she helps accomplished women over 35 go the final mile toward achieving permanent happiness and inner peace. She has a 100% success rate, shown through her many client video testimonials. Her international client base demonstrate that permanent happiness is achievable and that inner peace and abundance are available for those that are committed to doing the work. 
Instagram @ameliahappinessguru
YouTube Amelia Happiness Guru
Facebook Amelia Love
DR. SHARNAEL WOLVERTON SEHON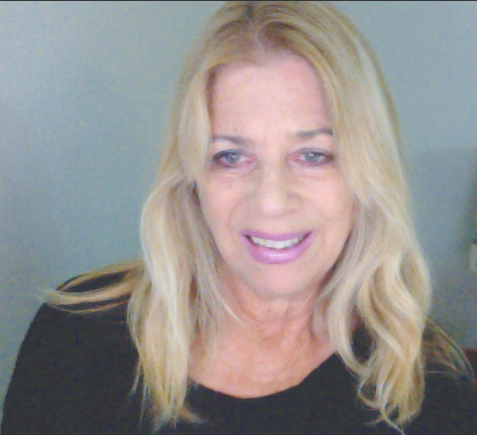 Kerry Cassidy is the CEO/ Founder of Project Camelot. Kerry is a documentary filmmaker/investigative journalist, author and well known host of Project Camelot TV broadcasting weekly live shows on Youtube.  PROJECT CAMELOT  http://projectcamelot.tv aka projectcamelotportal.com  –  is a leader in the alternative media sector, with a Youtube channel that has over 900 video interviews over past 15 years, plus 5 years of radio show interviews and over 69 million unique viewers worldwide with over 285,000 subscribers. Kerry travels the world conducting interviews and documenting the testimony of whistleblowers with above top secret clearances as well as authors, researchers and experiencers covering conspiracies, the secret space program, black projects, ETs, kundalini and ascension and free energy. She speaks at conferences around the world and is considered one of the leaders of the disclosure movement. Kerry's book, "Rebel Gene: Secret Space and the Future of Humanity" documents her trip down the rabbit hole and years in Project Camelot. 5-STARS ON AMAZON! Due to censorship and demonetization by Youtube Project Camelot has now become a subscription based platform.  JOIN NOW BECOME A MEMBER