SUGGESTED REMEDIES…NOTE: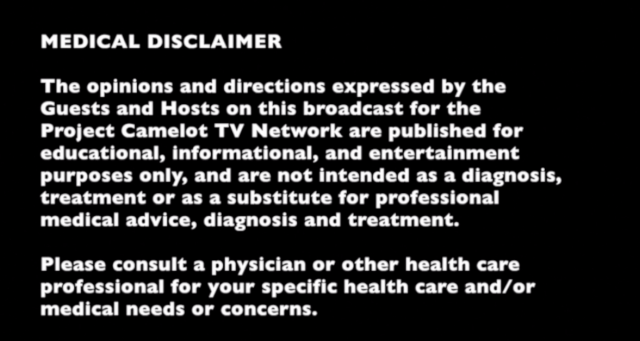 THE FOLLOWING ARE SUGGESTIONS TO A FRIEND AND SHARED HERE FOR ENTERTAINMENT AND EDUCATIONAL PURPOSES ONLY…
1. drink warm water every 20 mins to clear virus into your stomach which will kill it
2. Orange Juice vitamin C. / see lemon juice below….
3. Use Zinc
4. Oregano drops under the tongue…
5. From high-level insider: GET OLBAS OIL
FOR HEALING order on Amazon.
6. TAKE Oxygen drops… example TOP ILLUMINATI INSIDER CLAIMS OXYGEN DROPS WORK AGAINST VIRUS!
Example: https://www.dailynutrifood.com/product/liquid-oxygen-drops-dietary-supplement-1-pack/?attribute_size=1+Pack
7.  Jim Humble on where to purchase MMS
https://jimhumble.co/buy-mms
ALSO SEE PROJECT CAMELOT INTERVIEWS WITH JIM HUMBLE FOR MORE INFO ON MMS:  https://www.youtube.com/user/jagbodhi/search?view_as=subscriber&query=HUMBLE
VIDEO ON MMS ANDREAS KALCKAR
https://www.youtube.com/watch?v=BUfDIj8UjfU&feature=youtu.be
8.  "Half Glass of Water slightly above warm temperature
Add:
1 and 1/2 Spoon Honey
1/4 Spoon Tumeric
15 Drops of Fresh Lemon.
Consumed empty stomach on a regular basis."
9. APPLE CIDER VINEGAR IN WATER AT LEAST ONCE A DAY.
https://www.healthline.com/health/apple-cider-vinegar-detox#benefits
Note:  major pharma is now marketing something very similar if not exactly like MMS for more money!
10.  Colloidal Silver 
11.  Indian food has lots of good spices for clearing out toxins.
12.  OZONE THERAPY:  https://www.youtube.com/watch?v=JYIBFnGWeEM&feature=youtu.be
13.  LEMON JUICE:  Message from Heru…Channeled by Elaine DeGiorgio https://www.youtube.com/watch?v=SHXJq8pX10M Chinese researcher at the Faculty of Medical Sciences reveals the sad truth about the Coronavirus.
Some lines were written by a Chinese researcher to tell the truth about the coronavirus: Now she is in danger of being arrested:
Hi, I'm jiào Shenme Minzi, from China, a researcher at the Faculty of Medical Sciences.
Zanjan University The Coronavirus reaches any country sooner or later; there is no doubt that many countries do not have diagnostic kits or equipment.
Please use as much natural vitamin C as possible to strengthen the immune system.
Don't worry, it's a simple virus to get rid of.
Unfortunately, the virus currently does not contain specific vaccines and treatments.
Because of the genetic mutation that made it very dangerous.
This disease appears to be caused by the fusion of the gene in a snake and a bat and has acquired the ability to infect mammals, including humans.
It is important to stay calm and get that message across.
Professor Chen Horin, CEO of Beijing Military Hospital, said: "Slicing lemon in a glass of hot water can save your life."
Even if you're working, take a look at this message and pass it on to others!
Hot lemon can kill the proliferation of this virus in our bodies!
The lemon is cut into three parts and placed in a glass; then, pour hot water and transform it into (alkaline water); drinking every day will certainly help against the proliferation of this virus.
Hot lemons can have the same beneficial effect as medicines.
Treatment with this extract destroys the virus and cures this flu
In addition, the acids and carboxylic acid in lemon juice can regulate hypertension, protect narrow arteries, regulate blood circulation and reduce blood clotting.
After reading, tell the other person and transfer it to the person you love and take care of your personal health. Tip: Professor Chen Horin notes that anyone who receives this message is at least guaranteed to save someone's life …
I did my job and I hope you can help me develop it too. "
They published it in university groups.
OZONE THERAPY:  https://www.youtube.com/watch?v=JYIBFnGWeEM&feature=youtu.be
 KEY VIDEOS MUST SEE:
EXCELLENT INFO: VIRUSES ARE NOT THE CAUSE OF ANYTHING!!!
https://www.youtube.com/watch?v=70xuorU4XuE
ANOTHER VIDEO WITH SAME INFO:
https://youtu.be/zFN5LUaqxOA
INSTANT HEALING OF THE VIRUS — FREE AND SIMPLE HEAT!!
https://www.youtube.com/watch?v=2-011iO4esA
MORE RECOMMENDATIONS:
Watch videos and de-program yourself…LIMIT mainstream news except for short bursts…
Turn off wireless in her house if she can (unplug it) … don't put cell phone near head only use SPEAKER…don't carry cell phone in pockets, put it in another room not near you, turn off wifi at night;  don't sleep with computers near you
WATCH THIS AND SEND TO YOUR FRIENDS that can handle the SCIENCE side of things:
https://projectcamelotportal.com/2020/03/18/tim-sandars-healing-coronovirus/
LISTEN TO MUSIC AND KEEP YOUR FREQUENCY HIGH!!!   
FOR EXAMPLE: