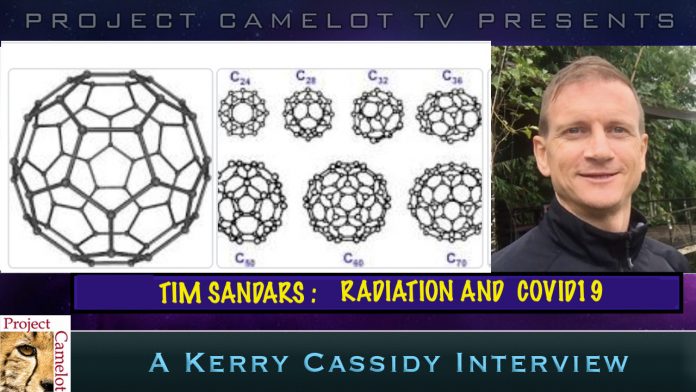 INTERVIEW WITH TIM SANDARS FROM OMNI RADIATION BALANCER regarding addressing radiation and Coronovirus.  
I talk with Tim Sandars about radiation effects on the body, frequency and the ability for the body to heal itself. Go to Tim's website: OMNIA RADIATION BALANCER for more info.
BACKGROUND:  WEBSITE:  www.omniaradiationbalancer.com/
m.facebook.com/story.php?story_fbid=2513143169003235&id=2081165395534350&sfnsn=scwspmo&extid=Xyo7TPgL03r3g4yK
ABOUT what exactly what causes pandemics and also talks about the myth of contagion – the fact that I could empty all my snot into a glass give it to someone else to drink and they would not be infected. This is really interesting looking at the body as 'electrical first.. the chemicals are produced as a result of the electrical imbalance'.
Of course, what Omnia promises to do is to balance the current in the radiation wave so it doesn't do any harm. Be sure to see the video in this link
m.facebook.com/story.php?story_fbid=2513143169003235&id=2081165395534350&sfnsn=scwspmo&extid=Xyo7TPgL03r3g4yK
OVERIVEW :
Tim Sandars
Based in London
Radiation researcher & Entrepreneur
• Met Laki in South Africa at the Ubuntu conference run by Michael Tellinger
• Set up business and built a brand to market his products and knowledge:
– Omnia Radiation Balancer (the ORB) o Soon to be released:
– New ORB with temperature control and 'environmental protection'
– Structured Water Bottle (in development)
– Temperature Control Unit (Air Con unit that needs no electricity – in development)
– Membership site: sharing Laki's science of the new era of consciousness to the masses
omniaradiationbalancer.com
IG: Omnia Balance Facebook: Omnia Balance
Scientist:   Ilija Lakicevic – "Laki"
Based in Serbia, Belgrade
Now a new energy physicist working with new conscious energy and pioneering the development of a new civilization without electricity.
A doctor of Atomic and Plasma Physics, a Research Professor who left official science 20 years ago after
working 25 years in official science.
Since working as an independent researcher, inspired by the teachings of Nikola Tesla and Walter Russell, he has made the following discoveries:
1. Discovery of the truth about the human being and the relationship with consciousness, the physical body, God the Creator and the Creation (this material universe)
2. The True Laws and Concepts of Creation.
The true concept of the atom, cell and particle.
The truth about gravity, magnetism and electricity.
The importance of balance in the universe and in our bodies
The Law of Love: the principle of RHYTHMIC BALANCED INTERCHANGE – the EQUALITY BETWEEN GIVING AND RECEIVING.
Supporting Images:
3. The Deca
Laki discovered the presence on our planet of a new energy source which has awareness and responds to conscious human intent called the Deca. This is a cosmic gift allowing us to build a new civilization without electricity.
4. Resolution of the Radiation Crisis
Discovery of what we call the "centeredness" of wave fields:
ALL RADIATION IS AN IMBALANCED, UN-CENTERED WAVE FIELD (ionizing or non-ionizing radiation)
That's why it harms the human cell – the Law of Resonance.
The invention of the Omnia Radiation Balancer, for balancing (centering) radiation wave fields. 
Results from the Hado Life Institute for structured water:
Results of Live Blood Analysis
SEE PREVIOUS INTERVIEWS HERE:
projectcamelotportal.com/2019/05/22/laki-and-a-new-science-of-consciousnes
RELATED VIDEO:
EXCELLENT INFO:  VIRUSES ARE NOT THE CAUSE OF ANYTHING!!!
www.youtube.com/watch?v=70xuorU4XuE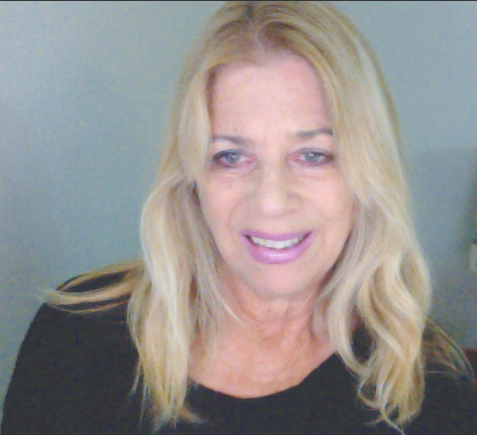 Kerry Cassidy is the CEO/ Founder of Project Camelot. Kerry is a documentary filmmaker/investigative journalist, author and well known host of Project Camelot TV broadcasting weekly live shows .  PROJECT CAMELOT  http://projectcamelot.tv aka projectcamelotportal.com  –  is a leader in the alternative media sector, with a Youtube channel (NOW ON OUR OWN PROJECT CAMELOT LIBRARY)  that has over 1000 video interviews over past 16 years, plus 5 years of radio show interviews and over 70 million unique viewers worldwide with over 312,000 subscribers at the time our youtube channel was removed by the Youtube censors. Kerry travels the world conducting interviews and documenting the testimony of whistleblowers with above top secret clearances as well as authors, researchers and experiencers covering conspiracies, the secret space program, black projects, ETs, kundalini and ascension and free energy. She speaks at conferences around the world and is considered one of the leaders of the disclosure movement. Kerry's book, "Rebel Gene: Secret Space and the Future of Humanity" documents her trip down the rabbit hole and years in Project Camelot. 5-STARS ON AMAZON! Due to censorship and demonetization by Youtube Project Camelot has now become a subscription based platform.  JOIN NOW BECOME A MEMBER
KERRY CASSIDY – PROJECT CAMELOT is now banned and deleted from the following platforms:  YOUTUBE, TWITTER, VIMEO, INSTAGRAM, LINKEDIN FOR TELLING THE TRUTH.  WATCH OUR VIDEOS HERE:
https://media.projectcamelotportal.com/
Over 900 free videos…
DISCLAIMER
Project Camelot does not necessarily agree with or endorse all of the views represented by those we interview or have on our radio shows, internet TV shows or other broadcasts and productions.What Camelot is about is the investigation into the mysteries that surround us. We are all, in a sense, investigators of our world. And while we, as individuals, may not agree with everything presented on our site, we fully support freedom of thought and speech as well as the Quest for truth.
JOIN ME ON TELEGRAM:  NEWS & UPDATES DAILY!

https://t.me/projectcamelotKerry

GET ACCESS TO ALL CAMELOT VIDEOS SINCE DEMONETIZATION ON YOUTUBE BACK IN MAY 2020…VIDEOS BANNED OR CONTROVERSIAL…SUPPORT OUR WORK!  SUBSCRIBE!
http://projectcamelotportal.com/membership-plans/
SEE OUR NEW PROJECT CAMELOT MEDIA LIBRARY AND WATCH OUR VIDEOS