COURTS, DOJ, BOP TOSS FSA MOTION in the Trash From SEAN DAVID MORTON (73055112) FEBRUARY 21, 2020 PRESIDENT Donald J. TRUMP THE WHITE HOUSE 1600 PENNSYLVANIA AVE. NE WASHINGTON, DC FROM: SEAN DAVID MORTON, POLITICAL PRISONER, INMATE #730-55-112.
CASE #2:15-CR-00611 RE: DEEP STATE JUDGE STEPHAN V. WILSON TOSSES FIRST STEP ACT REQUEST FOR COMPASSIONATE RELEASE MOTION IN THE TRASH!!! TOTAL VIOLATION OF THE RULE OF LAW. PLEA FOR PARDON/COMMUTATION OF SENTENCE. DEAR MR. PRESIDENT, The actors within the DEEP STATE of the DOJ and the Board of Prisons, have once again completely and totally ignored the RULE OF LAW and DUE PROCESS by trampling on the provisions of the FIRST STEP ACT and your very real and meaningful attempts to overhaul the broken criminal justice system after over 40 years. Under the revolutionary FIRST STEP ACT, I was eligible for release last AUGUST of 2019.
Also, there is totally inadequate medical care within this system, and I have been blinded by doctors in the BOPs employ. I have been told that because I am a public figure with a global voice on TV and radio, that the DOJ/BOP had NO INTENTION of letting me go! Last October 2019, I filed my motion for COMPASSIONATE RELEASE under the FSA. The DOJ gave an absurd response as they had not even READ the new laws now on the books. I was given the date of October 25, 2019 to respond with a HEARING scheduled for November 18, 2019. Knowing this, the BOP tossed me into solitary confinement, destroyed my outgoing and incoming LEGAL MAIL, and made sure that I could NOT RESPOND or APPEAR at my scheduled COURT HEARING!! So my motion was "VACATED" by the court. This last week, and I had put in a motion with Judge Stephan V. Wilson in the Los Angeles District Court to unvacate my motion and put it back on track so that I could RESPOND to the DOJ, have my DUE PROCESS and my day in court. In total and UTTER violation of the LAW, Stephan V. Wilson denied EVERYTHING, without my being able to respond and broke every law on the books there IS, and just tossed everything I had done in the trash.
Mr. President, I really do not know if these letters are being read or doing any could, or if you are handing out pardons and clemency for the rich and powerful. But I once again BEG YOU to intervene in a system that is CORRUPT and EVIL and needs to be cleansed from TOP TO BOTTOM. You, sir, of all people must KNOW what it is like to be accused of things you have not done and lied about by your enemies. I am in that same dire predicament and I beg for your help and intervention. PLEASE…INTERVENE on my behalf. I BEG and plead that you pardon me or commute my sentence to time served, which is what the FSA LAW DEMANDS BE DONE! The WHITE HOUSE and your staff have already ordered all of my records and are looking into my case, which I cannot thank you enough for. You are now my only hope of justice and relief. PLEASE take this under advisement and see to it that evil is vanquished and the RIGHT THING IS DONE. Your dire hard faithful supporter, ___________________________________________ Dr. Sean-David Morton, PhD. CC: Vice President Mike Pence, Hope Hicks, Kelly Anne Conway
GO FUND ME FOR SEAN:
www.gofundme.com/f/sean-david-morton-legal-defense-fund?utm_medium=email&utm_source=product&utm_campaign=p_email%2B4803-donation-alert-v5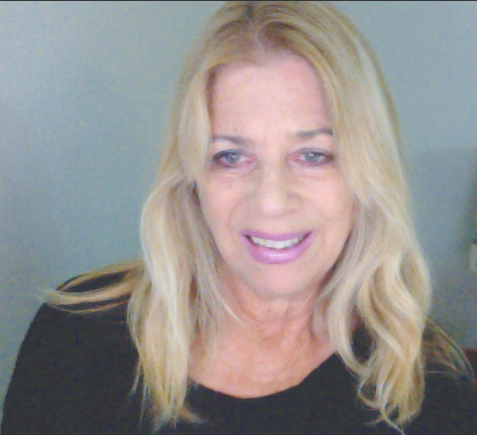 Kerry Cassidy is the CEO/ Founder of Project Camelot. Kerry is a documentary filmmaker/investigative journalist, author and well known host of Project Camelot TV broadcasting weekly live shows on Youtube.  PROJECT CAMELOT  http://projectcamelot.tv aka projectcamelotportal.com  –  is a leader in the alternative media sector, with a Youtube channel that has over 1000 video interviews over past 16 years, plus 5 years of radio show interviews and over 70 million unique viewers worldwide with over 312,000 subscribers. Kerry travels the world conducting interviews and documenting the testimony of whistleblowers with above top secret clearances as well as authors, researchers and experiencers covering conspiracies, the secret space program, black projects, ETs, kundalini and ascension and free energy. She speaks at conferences around the world and is considered one of the leaders of the disclosure movement. Kerry's book, "Rebel Gene: Secret Space and the Future of Humanity" documents her trip down the rabbit hole and years in Project Camelot. 5-STARS ON AMAZON! Due to censorship and demonetization by Youtube Project Camelot has now become a subscription based platform.  JOIN NOW BECOME A MEMBER
DISCLAIMER
Project Camelot does not necessarily agree with or endorse all of the views represented by those we interview or have on our radio shows, internet TV shows or other broadcasts and productions.What Camelot is about is the investigation into the mysteries that surround us. We are all, in a sense, investigators of our world. And while we, as individuals, may not agree with everything presented on our site, we fully support freedom of thought and speech as well as the Quest for truth.
JOIN ME ON TELEGRAM:  NEWS & UPDATES DAILY!

https://t.me/projectcamelotKerry

GET ACCESS TO ALL CAMELOT VIDEOS SINCE DEMONETIZATION ON YOUTUBE BACK IN MAY 2020…VIDEOS BANNED OR CONTROVERSIAL…SUPPORT OUR WORK!  SUBSCRIBE!