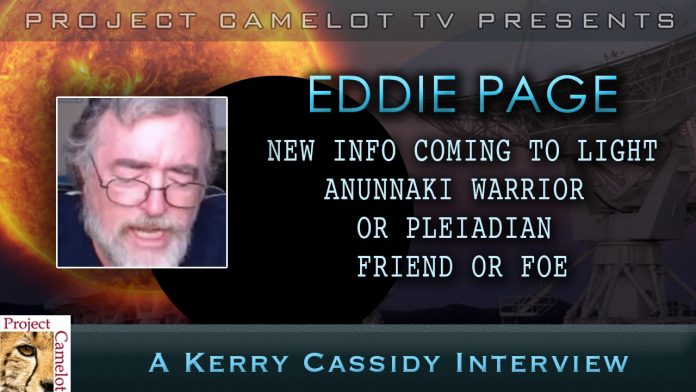 New info is coming to light about Eddie Page.  Perhaps you haven't seen my statements made about the issues with his testimony?
UPDATE:  Maggie and Ari are postponing their appearance on my show at this time.
UPDATE 3 SEPTEMBER 17, 2018:
EARLIEST TESTIMONY ON EARLY VIDEOS :  WHERE EDDIE WAS CLAIMING HIS FATHER WAS A 4FT TALL GREY!  
More evidence below.
***
Evidence from Ari about the photo Eddie claimed was a console of a Pleiadian ship:
Paul L. 15 minutes ago · Automatically held
"I'm a believer in ETs & UFOs & spirituality etc but I have 100% proof Eddie is a faker. @ 5:23 in video he shows inside the mother ship but that photo is a snapshot from a video game called "Secret World Legends" taken in the headquarters of the illuminati. Also in a previous video Eddie claims a UFO to be the Pleiadians but it's a photo taken long ago in the book UFO Contact From Planet UMMO. Very sad! 🙁
▼

Paul L. 13 minutes ago · Automatically held
Just go to Google Images and then search for the following words: secret headquarters of the illuminati"
The above quotes were Sent to me from Ari and apparently were also seen by Eddie.
My note:  The photo could easily have been leaked and then used to build a game.  This happens a lot.
More evidence.
Regarding the position of Michael and Daniel (Eddie's Pleiadian brothers):
Ari Kopel has been contacted by Eddie's brother Michael and both Michael and Daniel disagree with Eddie.   (Especially regarding his recent post about Trump and on other matters).  Michael has verified that Eddie lied about the photo of the ship.  The brothers (according to Michael) disagree with Eddie on many things.  We know this for a fact.  They are the ones who told Maggie to take down the pages and youtube this is also a fact.
We have asked Michael and Daniel to come forward in public but they have refused so far.
********
Also, SEE MY previous AUGUST 23rd "Letter to Eddie Page" posted on this site here and go below for my complete overview of the current situation.
Update Sunday, September 16, 2018: Eddie has agreed to appear on my show soon to address these issues.
At any rate, it begins to appear that he is mind controlled (heavily and deeply).  His 'vindictive God' tirades (posted for all to see on his Guest blog on my channel) were a giveaway that his "father" who of course is not "God" (which he admits), he sees as a punishing vindictive guy out to either supposedly:
1.  Rescue and protect humans from a coming war with Draco.
Or
2.  Aiding and relishing the coming (and current) destruction of humans caused by various weather wars type events such as hurricanes like Florence and Yellowstone erupting triggering all the west coast volcanoes in the process… (His latest prediction says another hurricane/superstorm is going to hit Maryland).
You can't have it both ways.  Many years ago I was warned about Ufos attempting to 'rescue' humans who would end up as 'food' for the Draco.  My dream/vision was very clear on this point.
Now, Eddie has been caught in a few lies recently involving pictures of craft (and control panel) on an interview he did with another host called "Ari from Shattering the Matrix'.  I am in contact with her and apparently, he claimed a photo from a sci-fi game (if I understand what they are saying)… is the inside of a Pleiadian ship.  Either the photo is from a game (assuming the gamers didn't have access to classified photos of real Pleiadian ships) and so Eddie is lying.  Or, as is possible Eddie is deceived because the inside of the ship looked so much like his memory he mistook it for such.  Things like this can happen in this strange world we live in because:
1.  There are Pleiadian ships
2.  According to the testimony of William Tompkins Pleiadians helped build our secret space program so our ships will be modeled after their ships and so very likely LOOK SIMILAR in design and behavior.
3.  Because secrecy puts a veil over all of it no one knows which is which… except perhaps pilots from both sides LOL
Keep in mind also, by the way, Eddie admitted on my recent show he allowed himself to be mind controlled by his CIA handlers.  And he admitted to basically being a member of the warrior clan of the Pleiadians which is, in essence, the Anunnaki.
Also be aware that the Pleiadians and Anunnaki come from the same seed race but split… And that the Anunnaki were invaded by the Draco back in history and TAKEN OVER… genetically modified so one branch remained humanoid while the other became basically Humanoid-Reptilian.  
Eddie has claimed to have shapeshifted while interrogating Ray Wardle back in 1993 (approx) and scared Wardle silent so to speak so much so he disappeared from the ufo scene (if I understand the story).  See Miles Johnston for more on this.  Eddie admits to doing this.
It is also notable that in my dialogs with Eddie (both via email and on my show) he knows nothing about chemtrails and seems in the dark as to the Illuminati dark magician power structure and one of their key tools chemtrails as well as the weaponization of HAARP. This can only be because of a mind control that causes him to 'look away' from these revealing details of the control structure over humanity.
He also freely admits he is still on the payroll of CIA.  Everyone knows agents never really "retire"… from agencies such as this.
We now have recorded testimony from one of his "brothers" that Eddie's memories of the story behind several of the photos he shows are not accurate, according to his brother "Michael". I have not heard this testimony but believe Ari has a copy.   (To see the photos see my link to Eddies Guest blog files:   
projectcamelotportal.com/eddie-page-files/
It is worth mentioning that I was sent dozens of photos and backing material indicating Eddies' story of the 33 Pleiadian children is true, however, it is significant the neither Eddie nor any of his siblings would post these photos or documentation on their own websites or channels.  Consequently, I have only posted a small number of the things Eddie sent me because the indication is that if he wouldn't take responsibility to post them on his own pages there must be a legal or other reason why doing so might put them in jeopardy of some kind.  The logical thought is of course, that posting them could put Project Camelot in some sort of jeopardy.  So we didn't post any more than what is there on that link.
I have made very public statements in revealing my position to Eddies convoluted claims of future diabolical events that show that there is a problem in his religious overlay that in my view, must be from childhood mind control where he believes emphatically in a punishing "God" to such an extent that he also considers himself to be a "punisher" (judge and jury of humanity) as well as executioner calling himself "Abaddon".  
The conflict in his mind over this appears when he claims in the same breath that he loves humanity and he and "his father" want to save them.
There are more discrepancies in his testimony on my interviews that if you listen back you will uncover however I do want to say that I believe he is being used by his CIA/Illuminati/Vatican handlers to deliver a warning to humanity about something he firmly believes will happen.  I believe he is well-intentioned and does not realize the extent to which he is a pawn in their game and believe his mission as he understands it is to "warn humanity".  Unfortunately for him, he is heavily conflicted because of his two conflicting impulses to "punish" humanity and "love and rescue" those he and his "father" deem worthy.
It is also important that people recognize that more than once and early on in his interviews with me he admits his "father" who goes by the kingly title "Anu" is not "God" but that humans labeled him as such back in the days of the Bible.  
This is key.  His father is just a Pleiadian ruler/administrator of a small group of Pleiadian planets, he claims, not all of the Planets within the Pleiades.  And his group are working with many other races within the Galactic Federation.  Which by the way according to Ashayana Deane are in violation of the peace treaty with Earth and many of those races are part of the "Luciferian Rebellion".  They are not aligned with the Guardian Alliance which is a group of races who are defending and safeguarding humanity.  
I have given this info to Eddie about the Guardian Alliance versus the Galactic Federation however to my knowledge he did not bother to read the Voyager books to determine the truth behind this.
I am posting this as a preliminary statement to make clear where things stand at present.
Maggie (who works with Eddie and has been seen on the Youtube videos with him) has taken down his Youtube Channel as well as both Facebook Pages (Project Aquarius and Michael Wolfe) on the urging by "Daniel" one of Eddie's Pleiadian brothers (one of the 33) and Michael (another brother) has been in contact with Ari from Shattering the Matrix.  The reason according to Maggie is that Eddie posted an attack on Donald Trump calling him the antichrist which his brothers and sisters DO NOT AGREE WITH.  
I extend the invitation to Eddie to step forward and appear on my show to address the above.  And invited all 32 other 'Pleiadian Children' to also be on my show as well as Maggie and Ari Kopel.
If Eddie is a member of the warrior clan known as the Anunnaki and is one of the hybrid Reptilians then so, it is likely, are all his brothers and sisters.
The testimony by Eddie on my recent interview about the Pleiadians shooting down our satellites (an act of war)  is perplexing and one would have to figure out if this was an act to disable the Secret Space programs battle group communications in support of the dark side Illuminati-Draco takeover or whether the satellites belong to the dark side Luciferian Rebellion and therefore belong to the enemy of humanity and shooting them down is an act in defense of humanity!!??  This is an important point.
New data has come to light from the testimony of QAnon that follows here and was sent to me verifying the taking down of satellites although it makes no mention of the Pleiadians:
(sent to me by a contact)

…"as of August 30th.

 

Q Anon began releasing a cryptic series of posts, as follows:

 

Q !!mG7VJxZNCI ID: bd6786 No.2804728 

Aug 30 2018 17:30:48 (EST)

SNOW WHITE 3 NOW OFFLINE.

Q

 

Q !!mG7VJxZNCI ID: bd6786 No.2804815 

Aug 30 2018 17:35:22 (EST)

>>2804728

SNOW WHITE 4 NOW OFFLINE.

Q

 

Q !!mG7VJxZNCI ID: bd6786 No.2804843 

Aug 30 2018 17:36:22 (EST)

>>2804815

SNOW WHITE 6 NOW OFFLINE.

Q

 

Q !!mG7VJxZNCI ID: bd6786 No.2804887 

Aug 30 2018 17:37:25 (EST)

>>2804843

SNOW WHITE 7 NOW OFFLINE.

PACKAGE COMPLETE.

HAVE A NICE DAY.

Q

 

Q !!mG7VJxZNCI ID: bd6786 No.2805130 

Aug 30 2018 17:44:36 (EST)

>>2804887

[DEAC>KILLBOX1AZB]

CORONA 1 NOW OFFLINE.

Q

 

Q !!mG7VJxZNCI ID: bd6786 No.2805156 

Aug 30 2018 17:45:30 (EST)

>>2805130

CORONA 4 NOW OFFLINE

Q

 

Q !!mG7VJxZNCI ID: bd6786 No.2805214 

Aug 30 2018 17:47:21 (EST)

>>2805156

CORONA 8 RE_ROUTE T_83

CORONA 8 NEW CONTROL.

CORONA 8 NOW OFFLINE

Q

 

Q !!mG7VJxZNCI ID: bd6786 No.2805260 

Aug 30 2018 17:48:47 (EST)

>>2805214

CORONA 16 TASK ROUTE Z8301

CORONA 16 NOW OFFLINE

Q

 

Q !!mG7VJxZNCI ID: bd6786 No.2805326 

Aug 30 2018 17:52:12 (EST)

>>2805260

BLIND EYES IN THE SKY.

SHALL WE PLAY A GAME?

Q
ALSO SEE KERRY'S TAKE ON THE EDDIE PAGE TESTIMONY AND MORE…
NOW COMPLETE AND ON YOUTUBE:   KERRY LIVE:  SOLAR OBSERVATORY, WHISTLEBLOWERS AND MORE
WATCH My Interviews with Eddie here: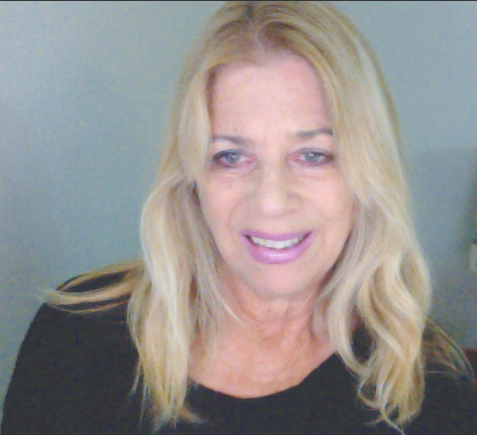 Kerry Cassidy is the CEO/ Founder of Project Camelot. Kerry is a documentary filmmaker/investigative journalist, author and well known host of Project Camelot TV broadcasting weekly live shows on Youtube.  PROJECT CAMELOT  http://projectcamelot.tv aka projectcamelotportal.com  –  is a leader in the alternative media sector, with a Youtube channel that has over 1000 video interviews over past 16 years, plus 5 years of radio show interviews and over 70 million unique viewers worldwide with over 312,000 subscribers. Kerry travels the world conducting interviews and documenting the testimony of whistleblowers with above top secret clearances as well as authors, researchers and experiencers covering conspiracies, the secret space program, black projects, ETs, kundalini and ascension and free energy. She speaks at conferences around the world and is considered one of the leaders of the disclosure movement. Kerry's book, "Rebel Gene: Secret Space and the Future of Humanity" documents her trip down the rabbit hole and years in Project Camelot. 5-STARS ON AMAZON! Due to censorship and demonetization by Youtube Project Camelot has now become a subscription based platform.  JOIN NOW BECOME A MEMBER
DISCLAIMER
Project Camelot does not necessarily agree with or endorse all of the views represented by those we interview or have on our radio shows, internet TV shows or other broadcasts and productions.What Camelot is about is the investigation into the mysteries that surround us. We are all, in a sense, investigators of our world. And while we, as individuals, may not agree with everything presented on our site, we fully support freedom of thought and speech as well as the Quest for truth.
JOIN ME ON TELEGRAM:  NEWS & UPDATES DAILY!

https://t.me/projectcamelotKerry

GET ACCESS TO ALL CAMELOT VIDEOS SINCE DEMONETIZATION ON YOUTUBE BACK IN MAY 2020…VIDEOS BANNED OR CONTROVERSIAL…SUPPORT OUR WORK!  SUBSCRIBE!