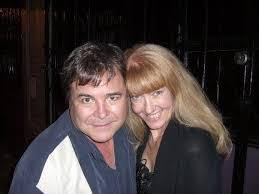 Good morning, everyone and Happy July!
Since it's the first of the month, Rabbits, Rabbits, RABBITS!
I wish to apologize for my emails earlier this week. I did not handle the situation well at all. I am not infallible and still make mistakes. I have been working very hard to improve myself spiritually, mentally, emotionally and physically. I still slip now and then as I am human. This has been a very stressful, difficult situation and I don't always handle it well. Sadly, when that happens, I take it out on those whom I love the most and who are just trying to help. A very wise and brilliant man named Sean has often said "we learn more in times of adversity than we do in comfort". Well, we certainly have had our share of adversity. I am doing my best to learn and grow. I have had to regain my self-confidence and self-esteem. I have had to realize that I have been naive and sheltered. In some ways that's good but not in others. As an adult, I am learning what many did as a child. I will still make mistakes and do my best to learn from them.
I am very sorry for hurting the ones who are just trying to help me. That was never my intention. Sean has a huge heart and has only wanted to help others. He has on so many occasions given to others instead of taking care of himself. He would literally give you the shirt off his back if you needed it and help. He is that kind of character and person. He needs your love, prayers and help.
He has been very caring and worried about me and my health. Yes, it is failing me again. I have had a setback this week, which also didn't help with my stress and "freak out" (and yes, that's what it was, a temporary freak out). Sean's own health isn't the best and yet he doesn't dwell on it and worries about me instead. Please keep him in your prayers for his health to be better. He is still having trouble with his eye and they haven't taken him out to fix it yet. He is doing all of this legal work, blogs and keeping in touch with all of you with just one eye and headaches. He also has issues with his blood pressure, which I did not help at all this week and added additional stress.
I am so very grateful to all of you for your love, prayers and support. I am again sorry for my momentary lack of very bad judgment. I need to learn to think more before I write. I believe that's what the "save" button and delete key is for? To reread and think about what you want to email? Email tends to be a direct conduit from your brain to your fingers, without thinking what you are sending. I need to install an "email gate". Is there such a thing? If so, I need it!
I will write another blog this week with my personal view on the prison system. This country really has an addition to incarceration. It's very sad. I would have never, ever given a second thought to "criminals". I do not and will not ever think of ourselves in this way. There are so many here who aren't as well. Very sad stories.
Thank you again to all of you and please accept my apology for being an idiot. I only hope that the one whom I hold so dear in my heart will find it in his heart to forgive my human fallacies. May we all learn and grow from our experiences and mistakes.
Many blessings on this beautiful Sabbath day,
Melissa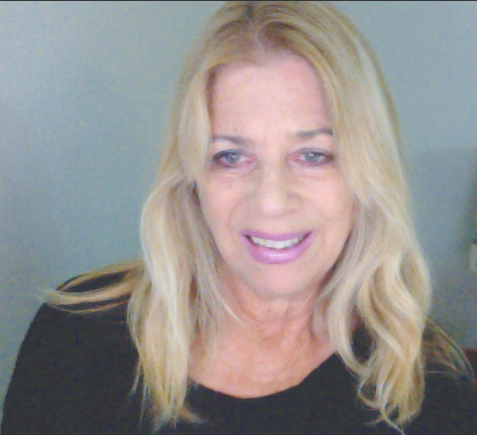 Kerry Cassidy is the CEO/ Founder of Project Camelot. Kerry is a documentary filmmaker/investigative journalist, author and well known host of Project Camelot TV broadcasting weekly live shows on Youtube.  PROJECT CAMELOT  http://projectcamelot.tv aka projectcamelotportal.com  –  is a leader in the alternative media sector, with a Youtube channel that has over 1000 video interviews over past 16 years, plus 5 years of radio show interviews and over 70 million unique viewers worldwide with over 312,000 subscribers. Kerry travels the world conducting interviews and documenting the testimony of whistleblowers with above top secret clearances as well as authors, researchers and experiencers covering conspiracies, the secret space program, black projects, ETs, kundalini and ascension and free energy. She speaks at conferences around the world and is considered one of the leaders of the disclosure movement. Kerry's book, "Rebel Gene: Secret Space and the Future of Humanity" documents her trip down the rabbit hole and years in Project Camelot. 5-STARS ON AMAZON! Due to censorship and demonetization by Youtube Project Camelot has now become a subscription based platform.  JOIN NOW BECOME A MEMBER
DISCLAIMER
Project Camelot does not necessarily agree with or endorse all of the views represented by those we interview or have on our radio shows, internet TV shows or other broadcasts and productions.What Camelot is about is the investigation into the mysteries that surround us. We are all, in a sense, investigators of our world. And while we, as individuals, may not agree with everything presented on our site, we fully support freedom of thought and speech as well as the Quest for truth.
JOIN ME ON TELEGRAM:  NEWS & UPDATES DAILY!

https://t.me/projectcamelotKerry

GET ACCESS TO ALL CAMELOT VIDEOS SINCE DEMONETIZATION ON YOUTUBE BACK IN MAY 2020…VIDEOS BANNED OR CONTROVERSIAL…SUPPORT OUR WORK!  SUBSCRIBE!