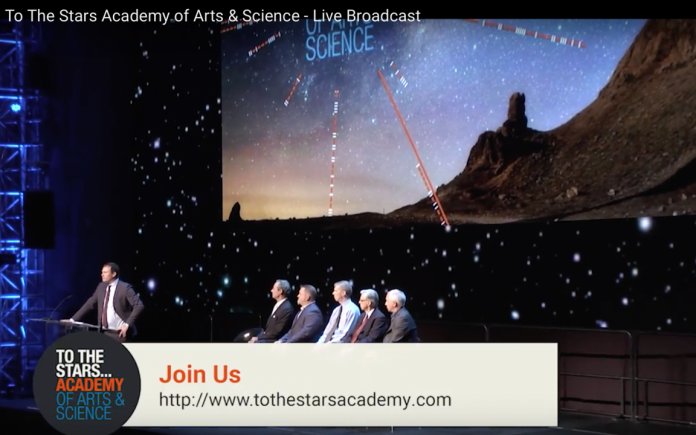 This new effort by Tom DeLonge and a high profile team of scientists, intelligence agents and aerospace engineers to disclose the truth about UFOs and ETs focuses on the technology.  This is a predicable effort which is better late than never.  And if it wasn't for the disclosures of Captain Mark Richards revealing that Reptilians are forcing disclosure you probably would think this was coming out of the well intentioned hearts of the team on stage in this video. See below for actual quoted text**.
But the truth, as usual, is more complex.  Be aware that when certain ET / extra dimensional entities are pushing disclosure because they believe it will create chaos, the humans have no choice but to try to get people up to speed with the truth before that happens.  This is the effort you are witnessing.  To the Stars Academy is for beginners, newbies and those in denial about whether we are "alone".  While for young people with good intuition and awareness this effort is rudimentary.  For those in denial and those who are completely lodged in the 3D reality.. where seeing is believing, this will be a beginning.
My advice guys, not that you asked, is to reformulate your message to be more clear about who you really are and what you want.  Fishing for more ufo reports from the masses is not gonna get it done by the way… In case you haven't noticed UFOs and Abductions have been and are being reported daily on Youtube.  Don't act like this is the 1960s… come on everyone knows we are not alone.  It's the secrecy you are trying to break through and pretend it's all gonna be different.  You are a good potential team but you need to lead with more than some half-assed ufo encounter.  Did I hear one of you say "Maybe were not alone"?  Really?  You are going to have to do better than that or you will all disappear into the dust of history in the making.
SO CALL IT A SECRET MACHINE OR AERIAL THREATS, UFOS ARE REAL.  SOFT DISCLOSURE IS HERE NOW…
Quote from Mark Richards VII: Total Recal VII:
…"
DISCLOSURE / ALEPPO / REPTOIDS PUSHING DISCLOSURE?
I asked him more about status on the Reptoids pushing disclosure, which he had mentioned in my prior interview?
The progress — what are they building near Aleppo?  A stargate.  To bring troops and craft into this dimension.  He says they have aircraft carrier sized craft and can bring 5,000 troops in at a time.
But he also said they can take back 30,000 to 40,000 human prey, dead or alive… He said they trade human slaves to other races — it's one of their "businesses".
He thinks they have been dealt with for the time being due to battles with them.  At least at this location."–Kerry Cassidy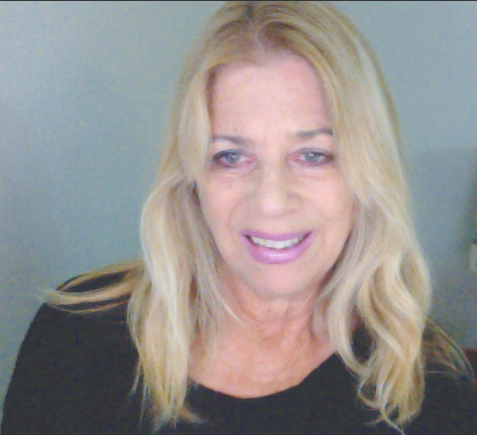 Kerry Cassidy is the CEO/ Founder of Project Camelot. Kerry is a documentary filmmaker/investigative journalist, author and well known host of Project Camelot TV broadcasting weekly live shows .  PROJECT CAMELOT  http://projectcamelot.tv aka projectcamelotportal.com  –  is a leader in the alternative media sector, with a Youtube channel (NOW ON OUR OWN PROJECT CAMELOT LIBRARY)  that has over 1000 video interviews over past 16 years, plus 5 years of radio show interviews and over 70 million unique viewers worldwide with over 312,000 subscribers at the time our youtube channel was removed by the Youtube censors. Kerry travels the world conducting interviews and documenting the testimony of whistleblowers with above top secret clearances as well as authors, researchers and experiencers covering conspiracies, the secret space program, black projects, ETs, kundalini and ascension and free energy. She speaks at conferences around the world and is considered one of the leaders of the disclosure movement. Kerry's book, "Rebel Gene: Secret Space and the Future of Humanity" documents her trip down the rabbit hole and years in Project Camelot. 5-STARS ON AMAZON! Due to censorship and demonetization by Youtube Project Camelot has now become a subscription based platform.  JOIN NOW BECOME A MEMBER
KERRY CASSIDY – PROJECT CAMELOT is now banned and deleted from the following platforms:  YOUTUBE, TWITTER, VIMEO, INSTAGRAM, LINKEDIN FOR TELLING THE TRUTH.  WATCH OUR VIDEOS HERE:
https://media.projectcamelotportal.com/
Over 900 free videos…
DISCLAIMER
Project Camelot does not necessarily agree with or endorse all of the views represented by those we interview or have on our radio shows, internet TV shows or other broadcasts and productions.What Camelot is about is the investigation into the mysteries that surround us. We are all, in a sense, investigators of our world. And while we, as individuals, may not agree with everything presented on our site, we fully support freedom of thought and speech as well as the Quest for truth.
JOIN ME ON TELEGRAM:  NEWS & UPDATES DAILY!

https://t.me/projectcamelotKerry

GET ACCESS TO ALL CAMELOT VIDEOS SINCE DEMONETIZATION ON YOUTUBE BACK IN MAY 2020…VIDEOS BANNED OR CONTROVERSIAL…SUPPORT OUR WORK!  SUBSCRIBE!
http://projectcamelotportal.com/membership-plans/
SEE OUR NEW PROJECT CAMELOT MEDIA LIBRARY AND WATCH OUR VIDEOS