SEE LINKS FOR EACH BELOW:
1. MARIA WHEATLEY – 1PM PT WEDNESDAY, APRIL 12, 2017 SACRED SITES & UK
Bio:   MARIA WHEATLEY is a second-generation dowser who was taught by European Master Dowers and Chinese geomants. Maria is a leading authority on geodetic earth energies and ley lines. 
Maria is an accomplished author of books on sacred sites and dowsing.  She has continued her late father's dowsing research into the esoteric design canons of prehistoric sites, Druidic ceremonial enclosures and the Knights Templar's churches and cathedrals. 
Maria has studied Neolithic Britain and Bronze Age prehistory with the University of Bath and alongside other professionals, Maria combines her knowledge of archaeology, and earth energies with state of the art equipment to locate, detect and interpret the hidden frequencies that the Earth emits. Her findings challenge our understanding of sacred sites.
Maria has also written holistic diploma courses for private colleges and she runs EsotericCollege.com which offers certificated courses on holistic subjects including past life regression, astrology, tarot and dowsing. Maria teaches advance dowsing techniques which are not taught anywhere else in the world and Celtic Feng Shui.
www.theaveburyexperience.co.uk
WATCH HERE:
http://youtu.be/tHFOoUcmRCs
TOUR http://www.theaveburyexperience.co.uk/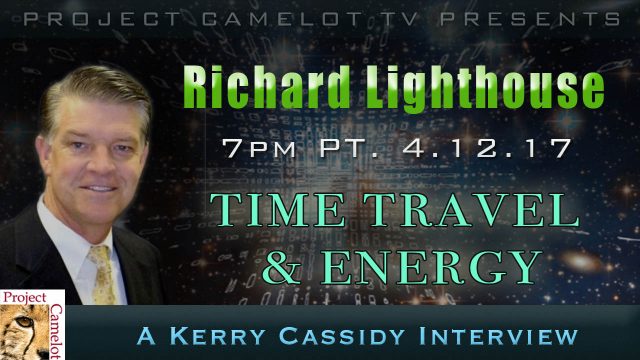 2. RICHARD LIGHTHOUSE – 7PM PT WEDNESDAY APRIL 12, 2017 http://www.rlighthouse.com/ TIME TRAVEL & ENERGY
WATCH HERE:
https://www.youtube.com/watch?v=7hpB8E8QuGM
***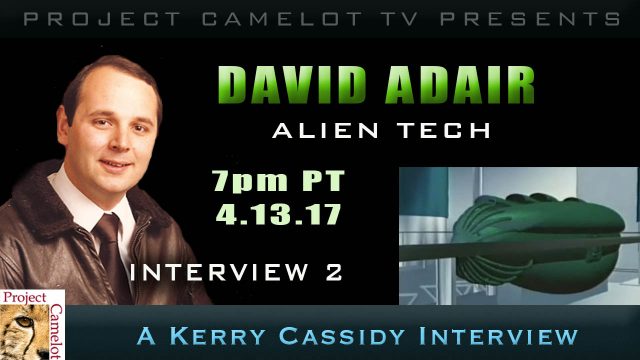 3. DAVID ADAIR THURSDAY, APRIL 13, 2017 @ 7PM PT – CHOOSE A PICTURE HERE https://www.americasfallfromspace.com/images DAVID ADAIR – ALIEN TECH INTERVIEW 2
Short bio:  David Adair built a rocket with first strike capability at the age of 17, secretly funded by the U.S. Government.  He was during that time, shown an alien engine at Area 51 with an engine design similar to his own rocket. He claims he was tortured by Arthur Rudolph and rescued by General Curtis LeMay.
WATCH HERE:
http://youtu.be/CRPNgT152is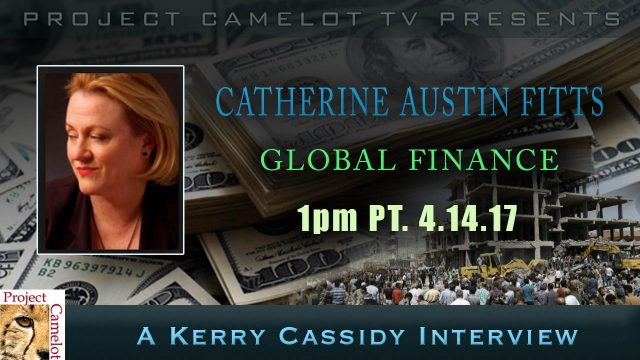 4. CATHERINE AUSTIN FITTS https://solari.com/blog/ GLOBAL FINANCE FRIDAY, APRIL 14, 2017 @ 1PM PT
http://youtu.be/k9X7iEHpLMA
Bio:  Catherine is the president of Solari, Inc., publisher of the Solari Report, and managing member of Solari Investment Advisory Services, LLC. Catherine served as managing director and member of the board of directors of the Wall Street investment bank Dillon, Read & Co. Inc., as Assistant Secretary of Housing and Federal Housing Commissioner at the United States Department of Housing and Urban Development in the first Bush Administration, and was the president of Hamilton Securities Group, Inc. Catherine has designed and closed over $25 billion of transactions and investments to-date and has led portfolio and investment strategy for $300 billion of financial assets and liabilities.
Catherine graduated from the University of Pennsylvania (BA), the Wharton School (MBA) and studied Mandarin Chinese at the Chinese University of Hong Kong. She blogs for the Solari Report at solari.com.