WORTH NOTING…
James Cameron's 'Search For Atlantis' Documentary Special Set For NatGeo Channel
New interest around Malta, Spain, Sicily and other areas as James Cameron, director of TITANIC, ALIEN and other massive hits, films documentary on Atlantis!
Project Camelot has been focusing on Malta, Gozo and Comino and the temples and ancient sites to be found there for years now.  We will be there visiting the sites and producing a small conference at the Waterfront Hotel in Sliema, Malta on July 2nd, with speakers, well known British Medium, Angela Donovan, British politician and former city counselor, Simon Parkes and documentary filmmaker and investigative reporter, Kerry Cassidy.
THIS CONFERENCE IS NOW DONE.
POST CONFERENCE STREAMS AVAILABLE SOON ON VIDEO ON DEMAND ON MY VIMEO CHANNEL.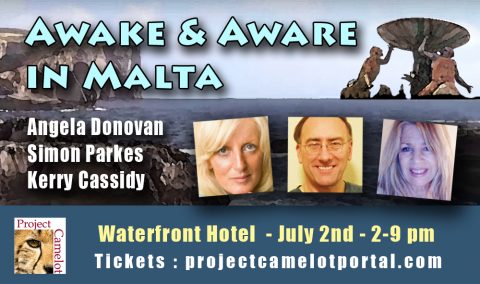 *************
For more information about Malta:  SEE THE ORIGINAL SHORT DOCUMENTARY SHOT ON MALTA BY PROJECT CAMELOT HERE:
https://www.youtube.com/watch?v=c7OrNOnMvU0
SPEAKERS AT AWAKE & AWARE : MALTA
The conference will be held on Saturday, at the WATERFRONT HOTEL IN SLIEMA, MALTA, in the Aquamarine Conference Hall, from 2 pm to 9 pm on the 2nd of July.   
SCHEDULE:  
2:00 – 4:00 KERRY CASSIDY
4:00 – 4:30 BREAK
4:30 – 6:00  SIMON PARKES – VIA SKYPE VIDEO (INCLUDES Q&A WITH AUDIENCE)
6:00 – 7:00 BREAK FOR DINNER  
7:00 – 9:00  ANGELA DONOVAN
Bio(s):
Simon Parkes: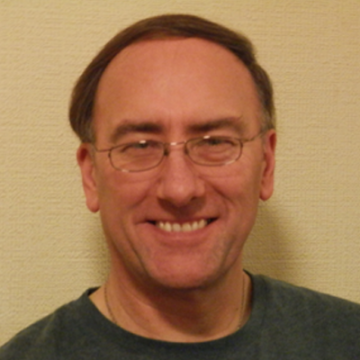 Simon Parkes is a life long experiencer of aliens, shadow people, elementals and ufo's, these include Mantid (Mantis) beings, Draconis Reptilian, Feline, small and tall Grey creatures, Crystalline beings and other creatures that can't be identified. Simon was an elected Politician and served a full term of office, he is currently taking a break from politics but is likely to resume later this year. 
Simon's biological mother worked for the British Security Service, often called MI5 between 1965 -1979. However while she was managed by British Intelligence she was in fact working "jointly" for the National Security Agency (NSA) of America. Her job was to type out documents that related to crashed ufo craft that had come down all over the Earth's surface and had then been retrieved by American special forces/recovery teams. 
Simon's Grandfather, who was a British diplomat, worked for the foreign arm of British intelligence often called MI6. But again in his case he was closely associated with the Central Intelligence Agency (CIA) of America.  During this time he was awarded the Order of the British empire (OBE) medal as well as the Commander of the British Empire (CBE) medal, however he turned down a Knighthood from the Queen.  Simon's Grandfather was also a prominent Freemason and was Britain's appointed diplomat to the United Nations in the late 1950's and early 1960's .
Simon went public with his story in 2010, and since then has toured the UK speaking at conferences, initially attacked by the establishment media in a concerted effort to discredit him. However an event in 2013 was to be a game changer, when Simon was invited by the British Ministry of Defence (MOD) to join a small party being given a tour of a secret space radar base in the UK.  This totally confounded the established media and has led to a far more serious appraisal of Simon's story by them.
Go here to see my interview with Simon Parkes:  https://www.youtube.com/watch?v=b4WQty5e7Cc
Angela Donovan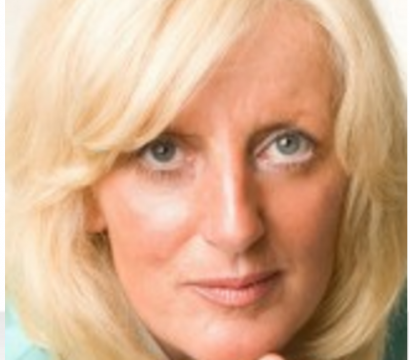 Speaker and author of the highest and greatest spiritually-empowering techniques benefiting everyone towards their own super-sensory awareness and power. Whilst encountering extraordinary life experiences throughout a varied career – from catering to corporate finance – Angela's powerful drive and burgeoning talent for mediumship ultimately compelled her to surrender corporate life and allow her to maximise her talent and follow her true life-path with 'a view of the future' in Business and Spiritual Mentoring, self-motivating individuals and their companies worldwide. Her ongoing success derives from her powerful dynamic energy and her gift of extraordinary spiritual vision, both of which enable her to see way beyond any 'problem' she is faced with.
With her positive, upbeat outlook she gives inspiration and sound guidance to all who meet her, leaving everyone with at least one crucial message that will make the greatest difference to their lives.
PUBLISHED WORKS
"The Wish" Allen & Unwin 2011
"The Hidden Oracle of India" 'O' Books 2008
"The Secrets of Psychic Success" Ebury/Random 2007
Next book: "The Power of Me"
Website: http://www.AngelaDonovan.com
Here is a link to my interview with her:
https://www.youtube.com/watch?v=6dXYsRYhPes
****
Kerry Lynn Cassidy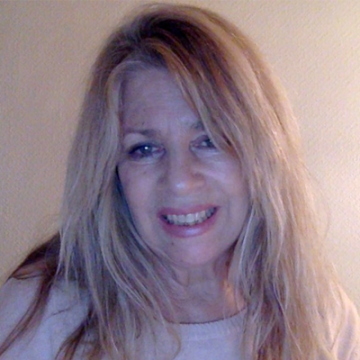 Kerry Cassidy is a documentary filmmaker/investigative journalist and well known radio talk show host of Project Camelot Whistleblower Radio and Project Camelot TV broadcaster with a weekly live show on Youtube. Her website Project Camelot, projectcamelotportal.com  is a leader in the alternative media sector, with a Youtube channel that has millions of viewers worldwide and over 128,000 subscribers. Kerry travels the world conducting interviews and documenting the testimony of whistleblowers with above top secret clearances as well as authors, researchers and experiencers covering conspiracies, the secret space program, black projects, ETs, kundalini and ascension and free energy. She speaks at conferences around the world and is considered one of the leaders of the disclosure movement.
In 2012, TruTV released the long awaited Project Camelot TV pilot shot in 2010:  
SHADOW OPERATIONS:  THE MARS PROJECT starring Kerry Cassidy and Bill Ryan and several of their whistleblowers and researchers. For those who missed the Live Broadcast on TruTV the show has been uploaded to Youtube and can be viewed on the Project Camelot Youtube Channel:  youtube.com/jagbodhi.