UPDATE: TRIP COMPLETED. THANKS TO DONATIONS WHICH MADE IT POSSIBLE.
LATEST INTERVIEW WITH MARK COMING SOON!
KERRY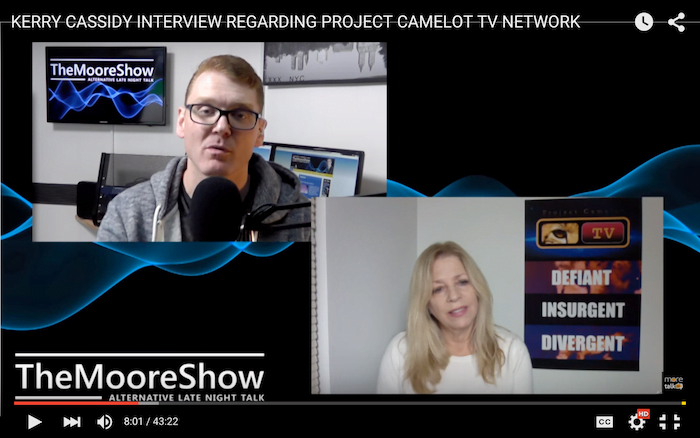 Hi all,
I am once again scheduled to visit Mark Richards at the end of next week and need your help to do so. I need help with gas, food and to pay lodging. In addition I need money to pay for the added servers and multiple other costs to continue running Project Camelot and support Project Camelot TV while we are trying to get this startup off the ground.
PLEASE CONSIDER DONATING. Every donation of even $5 helps keep us viable and able to contine this work.
SEND DONATIONS TO :
VIA PAYPAL DIRECT USING "SEND MONEY" OPTION:
OR VIA MAIL:
PROJECT CAMELOT 638 Lindero Canyon Road, #277, Oak Park, CA 91377
or via PAYPAL (they also accept credit cards):
click this PAYPAL button… Note: Paypal also takes CREDIT CARDS
NOTE: Donations are not tax deductible for United States citizens.
Thank you for your support!
WATCH THIS LATEST INTERVIEW WITH KERRY ABOUT PROJECT CAMELOT TV STARTUP: