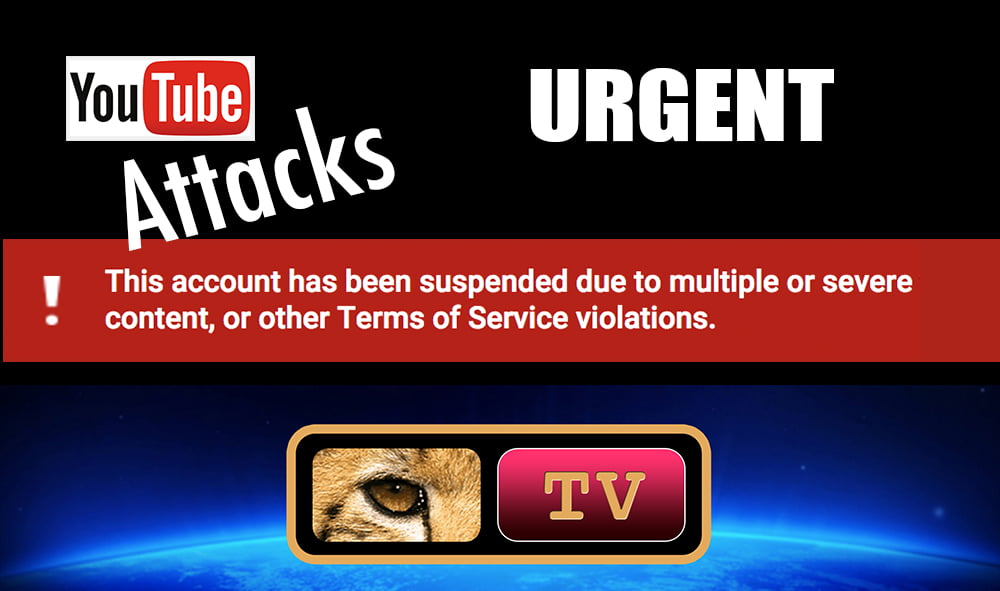 VIEW HERE:
UPDATE: As of November 4th we have PUT UP A NEW CHANNEL FOR PCTV:

https://www.youtube.com/channel/UC0PdsEwohW4DD5JzcqDuhWA
We have determined that the takedown of our videos was a HACK coming from inside and outside of Youtube. In corresponding with the Youtube/Google Legal Dept I have come to the conclusion they have NO IDEA about the takedown of my Project Camelot TV Network Youtube Channel and therefore we are putting the entire Channel back up.
Go here to watch some videos uploaded so far.
https://www.youtube.com/channel/UC0PdsEwohW4DD5JzcqDuhWA
We hope to have the entire Channel restored in the next few days.
We have a few theories on who has conducted the HACK ATTACK on our previous channel and are working to safeguard against further attacks.
-Kerry
Our sister channel PCTV Network has been taken down without warning by Youtube today! Join me to hear what happened. Simultaneously my https://projectcamelotportal.com site has also been taken down… All this the morning after we were about to go live with our Indiegogo campaign:
UPDATE: We found out late last night a company that was stealing all our PCTV videos also had all the videos deleted off their site! They had downloaded all or a large number PCTV videos then uploaded them to their site. NOW THEY ARE GONE TOO! This means someone outside of Youtube is responsible… The hand reaches farther than youtube on this.
GO HERE TO FUND OUR TV NETWORK!! http://projectcamelottvnetwork.com/donate/
WE ARE NOT GOING TO BE STOPPED!!
KERRY CASSIDY
https://projectcamelotportal.com
http://projectcamelottvnetwork.com/donate/