RECORDED : WEDNESDAY OCTOBER 14, 2015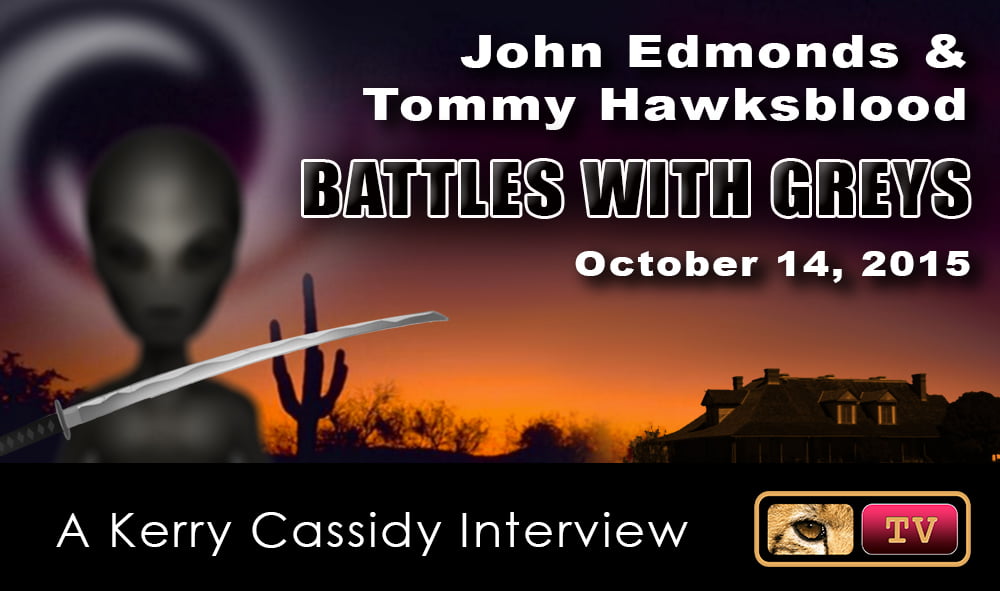 IN 4 PARTS:
Tommy Hawksblood, a UFO Researcher and host of his own radio and Project Camelot TV show is having bizarre contact experiences with Greys in Hawaii along with evidence of military battles with ships….This show ended up including a mystery guest who turned out to be John Edmonds. Edmonds came forward for the first time about killing or attempts to kill Greys threatening him and his family and pets. NOT TO BE MISSED!!
MORE TO COME ON THIS STORY…
UPDATE; I ended up going out to John's ranch to film.
Special thanks to those who made our trip possible. And to those who made it possible for Tommy Hawksblood to get from Hawaii to Arizona to John's Ranch to do more research.
GO HERE TO VIEW THE 2ND INTERVIEW: FILMED ON LOCATION AT THE RANCH: