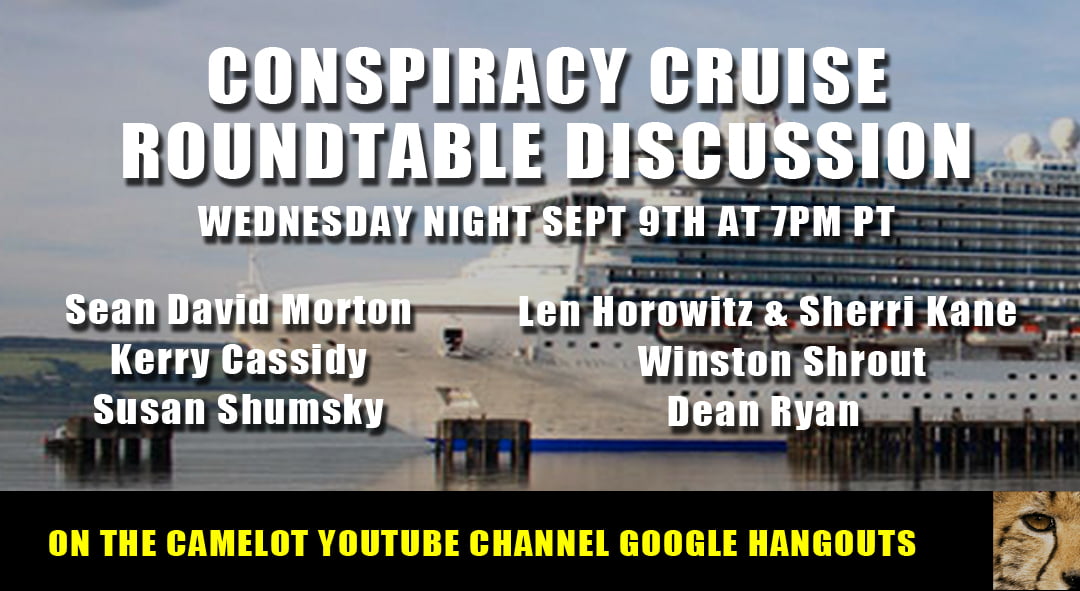 WATCH HERE :
This is a roundtable discussion hosted by Susan Shumsky and Kerry Cassidy with a few of the speakers who will be on the Conspiracy Cruise Ship in January 2016 sailing from Los Angeles to the Mexican Riviera.
About the Cruise: (From the website: http://www.conspiraseacruise.com )

Sail the Magnificent Mexican Riviera and Awaken to the Truth that Sets Us Free during our 7-Night Holistic "Conspira-Sea Cruise"
January 24 to 31, 2016
from Los Angeles to the Pacific Coast of Mexico.
Ports of Call:
Our 7-night cruise begins in Los Angeles and sails to the beautiful Pacific coast of Mexico. Our Ports of Call include Cabo San Lucas, Mazatlan, and Puerto Vallarta.
Join Us on the "Conspira-Sea Cruise"!
Sail with Like-Minded Souls in the Experience of a Lifetime.
Our "Conspira-Sea Cruise and Seminar-at-Sea" takes place right on our luxury cruise ship during our seven-day cruise, in conference rooms on the ship, and during our port calls in Mexico.
http://www.conspiraseacruise.com
During this incredible, mind-blowing, truth-telling, spiritually enriching event, we will do our best to uncover the truth about things conspiratorial. Plus we will explore how to heal ourselves and others, and to attain self-mastery and greater integrity.
The purpose of this cruise is NOT about being a victim of conspiracies. It is about taking back our power, discovering the truth, and taking command of our lives.
This cruise will not only uncover the lies. It will show us the truth. As we dispel the darkness, and shine the light of wisdom, we enter the true light of consciousness.
And we are set free.
ALL are welcome to discover the real truth, together.
When you register, please be sure to mention my name as your "Referral."
http://www.conspiraseacruise.com