NOW COMPLETE AND ON YOUTUBE:
We talk about the state of the planet, what's coming and why there's hope.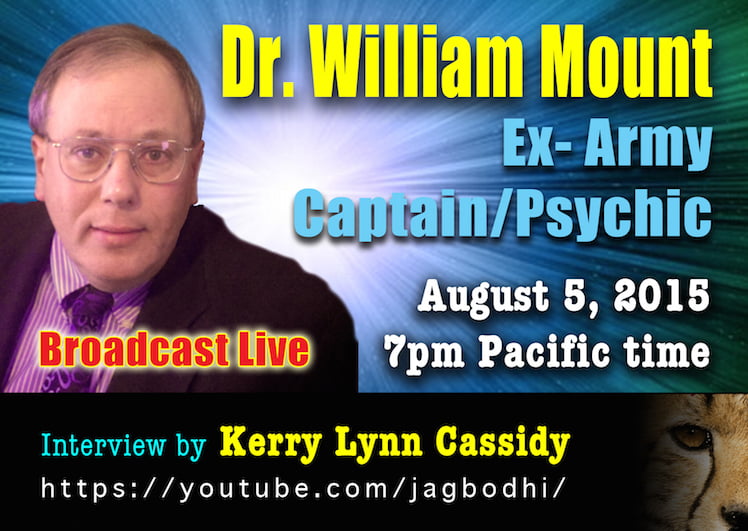 VIEW HERE:
DR. WILLIAM MOUNT: I interviewed Dr. William Mount, excellent psychic and healer. We talk about what he thinks is coming in the future, false flags, the change over to the cashless society, ETs and much more….
— go here for his Youtube channel or here
Graduated from UC Berkeley 1980 as a Forester. Spent 4 years in Forestry and the field dries up so I joined the Army as a Private. Graduated from Officer Candidate School 1986. Left the Army and stayed in the Army Reserve. Graduated from Humboldt State with an MS in Natural Resources in 1990 after finding a CURE for a tree disease. Disabled from the reserves in 1997 due to the effects of Lyme Disease. Floated for a while fighting veteran's battles. Got Agent Orange recognized and got Social Security Disability for Reservists and National Guardsman injured in the Gulf War…… Got into politics in Nov 2006 when the 2 senior 1st Special Forces came to me and told me they were being deployed to Kill President Bush 4 April 2007 and Nuke Salt Lake 2 days later. — written by Dr. William Mount http://drwilliammount.blogspot.com/