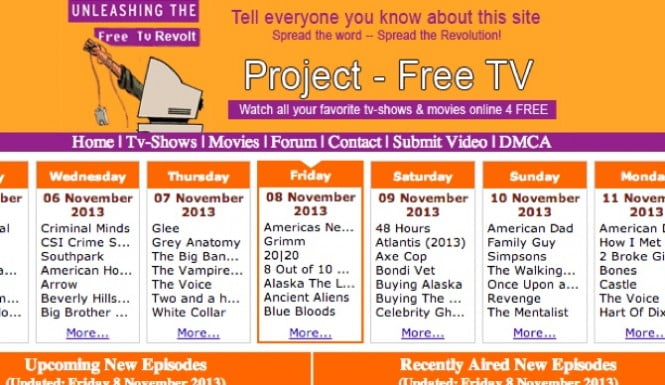 OMG this is desperate... very sorry to see Project Free TV shut down:
www.inquisitr.com/2285854/project-free-tv-drops-out-of-the-internet-with-nothing-more-than-a-goodbye/
Fear not, however, STREAMALLTHIS.IS is alive and well... KEY NOTE: ONLY WORKS WITH A FIREFOX MOZILLA BROWSER!!
You would think the networks would get a CLUE and make their ARCHIVES AVAILABLE FOR FREE... too sad really the way TV tries to limit what you watch, when you watch... nazis.
What a tragedy. Thanks Project Free TV for all the years of dedication...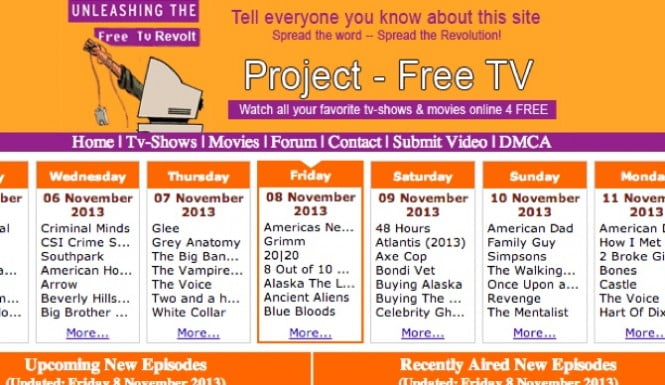 FAVORITES:
RUBICON
HUMANS
HALT AND CATCH FIRE
EXTANT
SARAH CONNER CHRONICLES
AMERICAN ODYSSEY
FRINGE
THE PHILANTHROPIST
AGENTS OF THE SHIELD
DARK MATTER
MR. ROBOT
SUITS
THE AMERICANS
SCORPION
more when I think of them...