STRONG PLEA TO SEND IN YOUR PERSONAL EMAIL REGARDING THE GOVERNMENT'S PLAN FOR ADULT COMPLIANCE TO VACCINATION SCHEDULES:
I hope each of you will take the time to read below and send in your own email to Rebecca.Fish@hhs.gov before March 9th. There is a sample letter to send below. Don't be afraid of your name being put on a list (that is FEAR) and we are way beyond that point now. TAKE ACTION.
I just sent my email in to Rebecca a few minutes ago and am hoping a good number of you out there will do the same.
***
SAMPLE EMAIL: SENT TO Rebecca.Fish@hhs.gov
Re: Public Comment – Comment Submitted by KERRY CASSIDY on the issue of Adult Immunization Plan -addressed to Rebecca Fish of HHS on Request for Comments on Feb. 24, 2015:
Document Citation: 80 FR 6721 Page: 6721 -6722 (2 pages) Document Number: 2015-02481; Comment Closing Date: 03/09/15
Dear Ms. Fish:
In reference to your Solicitation of Public Comments, I must interject the following:
1. Vaccines are deemed 'unavoidably unsafe' yet there is currently no avenue of recourse for their injuries available for the American people other than Vaccine Court. It is apparent upon a more widespread dissemination of vaccines, it would be an imperative that the Vaccine Court would be replaced by judge and jury based trial courts to enable lawsuits to be brought directly against manufacturers and purveyors of tainted, adulterated or harmful protocols and devices. Surely the monetary increases in revenue obtained by such establishments would be large enough to fund those injured adults and children's claims. Under the present VAERS system, we do know with certainty that vaccines do and have caused considerable injuries in many segments of the population. In fact, the current VAERS database, although a very flawed system representing only 1-10% of all reported injuries–does not amass all the injuries of the mass population–yet does shed some light on the fact that many adults and children are injured, severely debilitated, and do die from vaccine related injuries. Therefore, it would only be fair to all stakeholders to hold vaccinemakers, medical establishments and those who administer the drugs, i.e., stakeholders–liable to suit without limitation upon adverse event or negligent action injuring or killing those who take the vaccine, in addition to those who contract the strain through documented DNA viral shedding obtained from the vaccinated adult or child, and or matched to the particular strain that is found through DNA mapping in the vaccines themselves.
2. Discovery of Vaccine Manufacture protocols and substances (proprietary or not) must be fully disclosed upon discovery. Additionally, large Black Box Warnings and paperwork must be provided to parents and adults one week prior to any immunization. Notably, an Italian Court has just ruled that Vaccines do in fact Cause Autism, despite the American system taking an alternate standing on this issue. The finding of Court in Italy:
www.rescuepost.com/files/vaccine-italia-decision.pdf
www.repubblica.it/salute/medicina/2014/11/25/news/il_tribunale_bimbo_autistico_per_colpa_del_vaccino-101357013/?ref=fbpr
English Language Articles Translating Court in Italy Findings, Appeared in Age of Autism [Milan: 2014 & Republished in Feb. 10, 2015 InfoWars:
www.ageofautism.com/2015/01/recent-italian-court-decisions-on-vaccines-and-autism.html [See Italian MMR 2012 Remini decision, link embedded in text]; &
www.infowars.com/u-s-media-blackout-italian-courts-rule-vaccines-cause-autism/
3. Any infringement on the Constitutional rights of Citizens, including First Amendment Rights to Freedom of Religion must be adhered to as well as Fourteenth Amendment Rights of Equal Protection. That is Vaccinated vs Unvaccinated must be treated equally without discrimination in work, school, or any place in each and every state. Under the Fourth Amendment to our US Constitution, our Bill or Rights, there is the guaranteed "[t]he right of the people to be secure in their persons,…" must not to be construed that government has a right to breach the sanctity of the person who refuses vaccination, and no public or private employer, no educational institution or system, and no state nor federal government under this guarantee should be allowed to mandate otherwise.
4. More thorough testing needs to be done before any additional vaccines are approved by independent third parties and not the manufacturers or monetary stakeholders themselves. This testing methodology should also include existing vaccines where injury has resulted as per the VAERS database and for any future contemplated vaccines. Lastly, the schedule of immunizations should be modified to enable more flexibility for those who choose to vaccinate.
5. Medical, Religious and Philosophical exemptions must continue to be available and expanded across the nation, across all states, as our US Constitution under the 14th Amendment mandates–Equal Protection to All, similarly situated, that is, no matter what state or territory one might live. Also to be honored, is the Protection of Religious Freedom and the Free Exercise of Religion under the First Amendment, that is the freedom of choice that is the foundation of religious freedom and the free exercise of religion–which are the foundational principles of liberty and justice for all. Many vaccines contravene that freedom by using animal tissue, aborted fetal tissue and contaminants that in contravention of many religions, and the practice thereof.
6. Promotion of Homeopathic methods that were successfully used both prophylactically and in treatment of disease throughout history in global pandemics, most notably the Spanish Influenza during WWI timeframe should be explored as a viable option to traditional vaccination. These methodologies have been proven safe and efficacious over centuries, and do not carry the myriad of problems such as toxic adjuvants, tainted mediums, gene mutations and adverse reactions associated with traditional vaccination protocols. Additionally, titers can be utilized to assess the number of antibodies for specific disease protection.
I will anticipate that these comments will be addressed as submitted and without alteration.
Respectfully,
Kerry Cassidy
PROJECT CAMELOT
******
IAHF LIST: We must act by March 9th to oppose the Department of Health and Human Services draft plan to FORCE VACCINATE adults! See below to quickly take action!

If we allow this to be shoved down our throats, it would be a way to microchip us via vaccines as they are also attempting to do via chemtrails. It is easy to take action by following the instructions shown below.

Did you know that since 1985 all vaccines have been cultured in stem cells taken from aborted babies? This is willful sabotage of our immune systems!

Please alert all of your friends, family, coworkers, neighbors and others within your sphere of influence and ask them to join you in taking action to oppose this fascist scam!



COMMENTS DUE BY MARCH 9, 2015 ON GOVERNMENT'S PLAN
FOR ADULT COMPLIANCE TO VACCINATION SCHEDULES

The Department of Health and Human Services (HHS) is open for Public Comment on a "Draft Plan" called: Pathway to Leadership for Adult Immunization Plan.

What's in this plan?
1. Our government wants a new and fully implementable Vaccine Schedule for Adults.
2. HHS believes not enough adults comply with current schedules.
3. They want to "implement" methods to obtain adult compliance.
4. This could become mandatory if allowed to remain unchecked.
5. Vaccine exemptions are under attack.
ACTION TO TAKE
SAMPLE LETTER
www.TheLegalEdition.com/blog
(Can be copied and sent in as your own letter, or use talking points below to write your own.)
Speak out now! Send your comments by March 9 to Rebecca.Fish@hhs.gov.


To view the plan, go to:
www.federalregister.gov/articles/2015/02/06/2015-02481/solicitation-of-written-comments-on-the-draft-national-adult-immunization-plan
TALKING POINTS
· You oppose ANY implementation of vaccine policy on any adults;

· Vaccine exemptions MUST stay intact;

· Vaccinations should never be a condition of employment, even for medical professionals, higher education for adult students, or for obtaining medical/dental insurance coverage;
· Courts in other countries have tied vaccines to autism and childhood damage (Italy recently ruled vaccines cause autism); There are 99 published studies that link vaccinations with autism. Use this link for English translation of Italian Court documents:
www.ageofautism.com/2015/01/recent-italian-court-decisions-on-vaccines-and-autism.html

· US Vaccine Court is filled with lawsuits about children who have had serious injury, damage and death shortly after vaccination; This court has paid out almost three billion dollars for vaccine injuries;

· The vaccine manufacturers have no incentive to make vaccinations safe;
· Your 4th Amendment Constitutional right to be "secure in your person" is under attack along with your basic liberties to refuse any and all medical treatment;

· If vaccine conferred full immunity or worked as marketed we would not be having this discussion about adult vaccination;
· There are far less invasive measures of disease prevention including good nutrition, homeopathy and use of titers–proven safe and effective during global pandemics for centuries—including, but not limited to, the Spanish Influenza pandemic of 1918;
· These alternative therapy methods provide safe and effect disease protection, and can be tailored for the exact disease strain unlike flu vaccines–and can be used safely and effectively against bacterial and viral illness–prophylactically, and after exposure;
· Most importantly, vaccination does not always confer 'immunization' as we see when children are fully vaccinated get chickenpox, flu, etc, and may actually spread the virus after vaccination.

· Most vaccinations are for rare or mild diseases and carry more risk than benefit; for example, there has not been a death from the measles in the US since 2014; during the same time period there have been 108 recorded deaths after a measles vaccine.

· For Further Information on Homeopathy in Epidemics:
See, D. Shepherd, Homeopathy in Epidemic Diseases (Rustington, Essex [U.K.]: Health Sciences Press, (1967). Available from Homeopathic Educational Services,
2124 Kittredge St., Berkeley, CA 94704.

SAMPLE LETTER
www.TheLegalEdition.com/blog

———————————————————————————————————————————————————————————————————————————–

More information and overview below from National Vaccine Information Center (NVIC). Updates HERE on bill status in various states: nvicadvocacy.org/members/Home.aspx




Dear NVIC Advocacy Team Members,
Unless someone has been hiding under a rock, it is almost impossible to not notice the war taking place in America in state legislatures against the families who are making selective and informed vaccination choices. From taking away the ability to get an education to legally forcing more vaccines under new schemes of computerized vaccine tracking and expanded police and emergency powers, this is just the beginning. Most states still have time in their legislative schedules to file more bills.
The irrational fear based frenzy has spun out of control. Your right to control what is injected into your child's body or your own may be hanging in the balance.
ELIMINATING AND RESTRICTING VACCINE EXEMPTIONS
Hearings to remove philosophical/conscientious exemptions to vaccine mandates have already taken place in Washington and Oregon. California, Maine, Minnesota, Pennsylvania, Texas, and Vermont all have bills already filed or press announcements of bills about to be filed to remove philosophical/conscientious exemptions. Maine, Minnesota and Texas have bills to substantially restrict philosophical/conscientious exemptions.
Religious exemptions are also under attack. Maryland, New Jersey, Texas and Vermont have bills filed or announced to eliminate religious exemptions, and Illinois, New Mexico and Texas have bills filed or announced to unconstitutionally restrict religious exemptions.
EXPANDED VACCINE MANDATES
Fifteen states have bills filed to expand vaccine mandates. These include Connecticut, Florida, Indiana, Maine, Maryland, Montana, Nebraska, Nevada, New York, Pennsylvania, Tennessee, Texas, Vermont, Virginia, and West Virginia.
What is so disturbing about the Vermont bill is the vaccine mandates are for school employees, and there are no philosophical or religious exemptions allowed. This is the first state to go after teachers, school administrators and school staff.
It is very concerning that New York and Texas have bills filed to allow some minor children to consent to their own vaccines behind their parents' backs without their parents' knowledge or consent. California already has this language in statute. This is in violation with federal law that requires parents to get Vaccine Information Statements so they can make an informed decision.
POLICE AND EMERGENCY POWERS
Two states, Arizona and Texas, have bills that affect police and emergency powers. The Texas bill gives the police the power to forcibly detain people only suspected of having been exposed to an infectious disease and eliminates the protective requirement for a warrant. A law enforcement officer would only have to express a belief of an exposure or infection to forcibly detain someone.
EXPAND AND FORCE INTRUSIVE VACCINE TRACKING
Seven states, Maryland, Montana, New Hampshire, New Mexico, South Dakota, Texas, and Vermont all have bills filed to require or expand vaccine status tracking in most cases without knowledge or consent to be used as mandatory vaccine enforcement systems.
PUBLICALLY PUBLISH EXEMPTION AND VACCINATION RATES
Four states, Arizona, Maryland, Missouri, and Texas have bills filed to publically release vaccination and exemption rates by areas as small as individual schools to create an even more divisive, discriminatory and prejudicial environment towards children with vaccine exemptions.
WHAT CAN YOU DO?
Assess what you are up against in your state. Log into the NVIC Advocacy Portal at NVICAdvocacy.org and look below to see a snapshot of what bills are currently filed in your state.
People are very frustrated with the misinformation and irrational fear that have been producing these proposed legislative changes, and they have been expressing feeling overwhelmed and uncertain what to do to help.
First, contact your legislators and their staff, and then ask your friends and family to do the same.
Immediately contact your state legislators and connect to them from your heart about why these bills can hurt your family. Do not wimp out and just send an email if there is any way possible you can meet with them in person or talk on the phone to them. Make them look into your eyes or hear your voice when you sincerely tell them about vaccine reactions and health concerns for your family, how you and your children have been treated by doctors and your school over this issue, why you delay or decline vaccines, and why they may want to preserve this right for themselves and their own family in the future.
If you follow a non-pharmaceutically based model of health care, tell them why. Educate them. You have to connect to them on a personal level so they can get this. Find out what other bills they have sponsored so you can find common ground about things you both care and agree about to break the ice. We are fighting a very powerful pharma/medical forced vaccination lobby, but they don't have these personal connections that constituents have.
Please register for the NVIC Advocacy Portal if you haven't already and make it a habit to log in frequently to stay updated and learn what you can do to help with each bill in your state. Registration is required so we can help connect you with your legislators.
Do not let these decisions be made for you by those whose power, positions or profit are dependent on forced vaccination.
LEGISLATIVE EDUCATION ACTION NEEDED NOW
1) Register/Login to the NVIC Advocacy Portal at NVICAdvocacy.org.
2) Lookup your state legislators and their contact information. Click on "Check What is Happening in Your State" on the home page or "My State" on the STATE TEAMS Tab. Your personal state legislators (House, Senate, Governor and Lieutenant Governor) are listed on the right side of the page. Click on them one at a time to display their contact information.
3) Choose how you would like to deliver your message. The suggested modes of communication below are listed in the order of being more likely to be more impactful on educating your legislator.
a) Make an appointment for a direct personal visit;
b) Make an appointment to talk directly in a personal phone call;
c) Make an appointment to talk in person to a legislative aide;
d) Call and talk to a legislative aide to relay a message; or
e) Send an email through web contact forms or legislative email address.
4) Suggested talking points for state legislators:
Introduce yourself and identify yourself as a constituent. (If this is a meeting or a phone call, ask them if they agree with the statement that nobody should be forced to submit to any medical procedure, including vaccination, which carries the risk of injury or death.)
Share that you are very concerned about some of the divisive one-sided conversations and bills being filed right now regarding vaccination exemption rights (or bills filed in your state).
Explain why it is important to your family to be able to delay or decline vaccination. This is where you could share your vaccine reaction, harassment, or vaccine failure story to personalize your communication.
Explain that there are some very important reasons why legally protecting the right to informed consent to vaccination without penalty by the state should be a priority and these crucial points have been left out of the conversation by forced vaccination proponents.
· Vaccines are pharmaceutical products that cause injury and death for some. The United States Government has paid out more than $3 billion dollars to vaccine victims. Many more people have adverse reactions. Nobody can predict who will be harmed from vaccines.
· Vaccines manufacturers and the doctors who administer vaccines are completely shielded from liability for vaccine injuries and deaths.
· Vaccines fail sometimes where even fully vaccinated people become infected. Nobody can predict who will or will not respond to vaccines.
· Children today receive 69 doses of vaccines for 16 different viral and bacterial illnesses which more than doubles the government childhood schedule of 34 doses of 11 different vaccines in the year 2000. A vaccine exemption is filed regardless of whether the exemption is filed for one dose or all doses. 35 doses and 5 more unique vaccines have been added to the schedule in the last 15 years. Those supporting forced vaccination are being dishonest by not acknowledging the exploding vaccine schedule while sounding alarms over small increases in overall non-medical exemptions.
· There are hundreds of new vaccines in development including some of the following in clinical trials: HIV, herpes, E. coli, dengue fever, avian influenza, smallpox, tuberculosis, typhoid, norovirus, cholera, smoking cessation, syphilis, and gonorrhea. If vaccine manufactures and others who profit from forced vaccination convince legislators take away our right to delay or decline a vaccine now, what will our future look like?
· In the past 5 years, drug makers have paid the U.S. Government $19.2 billion in criminal and civil FRAUD penalties. Skepticism of the pharmaceutical industry is well deserved, and it doesn't imply a skepticism of science.
· Physicians, in the American Medical Association Code of Ethics, affirm philosophical and religious exemptions for themselves. See Opinion 9.133 Routine Universal Immunization of Physicians. Parents should have that same right.
5) Refer to NVIC's "Reforming Vaccine Policy and Law" guide for answers to questions your legislators may have. The fully referenced version can be found on our site posted at: www.nvic.org/Vaccine-Laws/state-vaccine-requirements/Reforming-Vaccine-Policy—Law-Guide.aspx. You can include this link in your letters as well.
6) Refer to "Measles in Disneyland: Third MMR Shot and Vaccine Exemption Ban?" by NVIC's President Barbara Loe Fisher for some illuminating insight into facts that need to be exposed about the California measles outbreak and other vaccine failures.
www.nvic.org/NVIC-Vaccine-News/January-2015/measles-in-disneyland-third-mmr-shot-and-vaccine.aspx
7) Please forward this email to family and friends and ask them to share their concerns with their legislators as well. You can post the link to this alert on social media: www.nvicadvocacy.org/members/National/ActionAlertDetails.aspx?itemid=649&Page=True

State
Bill
Number
Date
Posted
Position
Status
Title
AZ
HB 2466
2/17/2015
OPPOSE
Introduced and assigned to the Education Committee
Requires schools to post immunization rates of pupils enrolled at the school
AZ
SB 1398
2/4/2015
OPPOSE
Introduced and assigned to rules committee
Removes law that allows parents who do not vaccinate their children to be foster parents
AZ
SB 1311
2/3/2015
SUPPORT
Referred to Rules and Health and Human Services Committee
Makes changes to current law concerning public health emergencies
CA
SB 277
2/21/2015
OPPOSE
Introduced on 2/20/2015
Eliminates the personal belief exemption in California
CO
SB 077
2/18/2015
SUPPORT
Passed the full senate, assigned to House Public Health Care & Human Services Committee
Establishes the Parent's Bill of Rights
CT
HB 5448
2/13/2015
OPPOSE
Reserved for subject matter public hearing
Requires health care providers be vaccinated for flu
FL
HB 411/SB 332
2/21/2015
WATCH
Passed sub committee, in Senate Appropriations
Changes to existing pneumococcal vaccine requirements for nursing home residents
HI
HB 458
2/21/2015
OPPOSE
Amended, passed health committee and 2nd reading
Requires schools to annually provide information on HPV, DTaP, flu and meningococcal vaccines
HI
HB 253
2/21/2015
OPPOSE
Scheduled for a hearing in the Committee on Consumer Protection and 2/23/2015
Allows pharmacists to administer any vaccine to minors 14 and older without parental consent
IL
SB 1410
2/22/2015
OPPOSE
Filed
Severely Restricts Religious Exemption to Vaccine Mandates
IL
HJ26, HR 144
2/10/2015
OPPOSE
Introduced on 2/9/2015
Resolution to encourage higher rates of vaccinations
IL
SB 751
2/4/2015
OPPOSE
Introduced on 2/3/2105 and referred to assignments
Provides liability protections to dentists who administer vaccines
IN
HB 1359
2/21/2015
OPPOSE
Passed the House Public Health Committee 2/19/2015, amended
Sets goal of 80% vaccination rate for HPV, moves vaccine law from education code to health code
IN
SB 461
2/17/2015
OPPOSE
Passed the full senate, referred to the house 2/16/15
Adds Hepatitis A Vaccine mandate, removes parent ability to provide history of chickenpox
MD
SB 597
2/13/2015
OPPOSE
Scheduled for a hearing 2/25/15
Changes current law that allows people who work in resident institutions to refuse flu shots
MD
SB 598
2/13/2015
OPPOSE
Hearing scheduled for 2/25/15 in Senate Education, Health, and Environmental Affairs Committee
Requires all vaccines administered be reported to the tracking system, ImmuNet
MD
HB 687
2/13/2015
OPPOSE
Introduced on 2/12/15 and referred to Health and Government Committee
Eliminates the religious belief exemption to vaccination in Maryland
ME
LD 471/HP 310
2/21/2015
OPPOSE
To be filed on 2/24/2015
Requires doctor certification for parents using a personal belief exemptions for school/child care
ME
LD 473/HP 312
2/21/2015
OPPOSE
To be filed on 2/24/2015
Mandates new vaccines for TDaP and Meningitis
ME
TBA
2/14/2015
OPPOSE
In process
Eliminate personal belief exemptions
MN
SF 380/HF 393
2/3/2015
OPPOSE
Introduced and referred to Senate Health, Human Services and Housing Committee
Eliminates conscientious belief exemption, replaces with a PBE that requires a physician statement
MO
HB 976
2/18/2015
OPPOSE
Introduced on 2/17/2015
Requires day care centers and preschools inform parents if a child attending has an exemption
MO
SB 329
2/14/2015
OPPOSE
Referred to Senate Veterans' Affairs and Health Committee on 2/12/15
Mandates flu vaccination for all employees working in facilities that provide medical care
MO
HB 846
2/10/2015
OPPOSE
Introduced on 2/5/2015, read 2nd time 2/9/2015
Requires parents receive a letter from the principal if there is a nonvaccinated child in attendance
MO
HB 670
1/27/2015
OPPOSE
Introduced on 1/26/2015
Requires schools provide information on HPV Vaccines in any course in sexual education
MS
HB 130
2/14/2015
SUPPORT
Died on the calendar 2/12/15
Allows conscientious belief exemptions to vaccination for school students in MS
MT
HB 73
2/21/2015
OPPOSE
Tabled by the House Human Services Committee 2/20/2015
Allows disclosure of a patient's immunization record without the patient's authorization
MT
HB 524
2/21/2015
WATCH
Hearing held on 2/20/2015
Requires health dept. to provide a report to the legislature with recommended vaccine additions
MT
HB 158
2/17/2015
WATCH
Passed the Senate Education and Cultural Resources Committee 2/16/15
Adds new mandates to vaccines required for school, adds a personal belief exemption
NE
LB 18
2/13/2015
OPPOSE
Motion to bracket until June 5, 2015 approved on 2/12/2015
Adds meningitis vaccine requirement for students entering 7th grade and 16 year old students
NE
LB 650
2/10/2015
OPPOSE
Scheduled for a hearing 2/25/2015
Encourages all hospitals to offer TDaP vaccines to maternity patients or parents of new babies
NH
SB 108
2/14/2015
OPPOSE
In the Senate Health and Human Services Committee
New mandates for tracking flu vaccination status of health care workers
NH
SB 130
2/14/2015
OPPOSE
In Senate Health and Human Services Committee
Expands the vaccine tracking system in NH
NH
HB 383
2/14/2015
SUPPORT
In House, Health, Human Services Committee
Adds privacy protections to the vaccine tracking system
NJ
S1147/A1931
2/14/2015
OPPOSE
Introduced on 1/30/2014
Restricts religious exemptions to vaccination in NJ
NJ
A3890/S2754
2/10/2015
OPPOSE
A3890 voted out of Assembly Health Committee with amendments, S2754 filed 2/6
Requires Continuing Care Facilities to provide flu vaccine info. to older residents
NJ
A1534
1/25/2015
SUPPORT
Introduced on 1/16/2014 and referred to Assembly Health and Senior Services Committee, not moving
Provides for a conscientious exemption to vaccination
NJ
A2570
1/25/2015
SUPPORT
Introduced on 2/10/14 and referred to Health and Senior Services, not moving at this time
Eliminates use of vaccines containing mercury over three years
NJ
A351
1/25/2015
WATCH
Introduced on 1/16/2014 and referred to Assembly Health and Senior Services Committee, not moving
Makes changes to exemptions to vaccination
NM
HB 522
2/23/2015
OPPOSE
Introduced on 2/20/2015
Restricts the current religious belief exemption in NM
NM
SB 362
2/17/2015
OPPOSE
Substitute bill submitted by Senate Public Affairs Committee
Removes ability to opt out of the vaccine tracking system, adds new sections to public health laws
NM
SB 121
2/9/2015
OPPOSE
Currently in the Senate Judiciary Committee
Establishes the Vaccine Purchasing Act
NV
SB 117
2/6/2015
OPPOSE
Introduced and referred to Senate Health and Human Services Committee
Mandates HPV and Meningitis Vaccines for public and private school students
NY
A 943
2/11/2015
SUPPORT
Introduced on 1/8/2015 and referred to Assembly and Senate Health Committees
Provides for philosophical exemptions to required vaccination for school students
NY
S 2712/A 1528
2/1/2015
OPPOSE
Introduced and referred to Senate and Assembly Health Committee
HPV Vaccines for minors without parental consent or knowledge
NY
A 791
1/12/2015
OPPOSE
Introduced on 1/7/2015 and referred to Assembly Health Committee
Adds meningitis vaccine requirement for 6th and 11th grade students
NY
A 0224
1/12/2015
SUPPORT
Filed on Jan. 7, 2015 and referred to the Assembly Committee on Labor
Prohibits mandatory flu vaccination as a condition of employment
NY
S 509/ A 1822
1/12/2015
OPPOSE
Introduced on 1/7/2015, 1/13/2015 and referred to Senate and Assembly Health Committee
Adds HPV Vaccine mandate for school children entering 6th grade in New York
OR
SB 442
2/21/2015
OPPOSE
Hearing held in the Senate Committee on Health Care, 2/18/2015, still in committee
Eliminate non medical exemptions to vaccination
OR
SB 673
2/21/2015
WATCH
Introduced and referred to Senate Health Care Committee 2/20/2105
Allows dentists to administer vaccines
OR
SB 505
2/9/2015
OPPOSE
Introduced and referred to Senate Health Committee
Requires all hospitals in OR to offer flu vaccines to patients 65 and older
PA
TBA
2/21/2015
OPPOSE
Announced, not filed as of 2/14/2015
Eliminates the personal belief exemption in PA
PA
SB 407
2/5/2015
OPPOSE
Introduced and referred to Senate Public Health and Welfare Committee
Comply with ACIP recommendations for flu vaccine for children, using schools to give flu vaccines
SC
H 3204/ SB 278
1/25/2015
OPPOSE
Referred to Committee on Medical, Military, Public and Municipal Affairs 12/18/14
Allows Dept. of Health to offer HPV Vaccine to students enrolling in 7th grade
SD
HB 1059
2/19/2015
OPPOSE
Passed committee, waiting to be heard by full senate
Requires immunization records be shared by health care providers, government agencies and schools
TN
HB 458/SB 513
2/10/2015
OPPOSE
Introduced on 2/10/2015
Mandates all college students living in on-campus housing be vaccinated for meningococcal disease
TX
HB 1674
2/20/2015
OPPOSE
Introduced on 2/19/2015
Requires physician counseling for conscientious and religious belief exemption
TX
SB 547
2/19/2015
OPPOSE
Referred to Senate Health and Human Services on 2/18/15
Requires posting of exemption numbers on the Internet by schools and the Dept. of Health
TX
HB 1593
2/19/2015
OPPOSE
Filed on 2/18/2015
Requires all public schools provide parents the number of students enrolled not fully vaccinated
TX
SB 29/ HB 465
2/14/2015
OPPOSE
SB 29 referred to Health and Human Services Committee, HB 465 referred to Public Health Committee
Makes inclusion into vaccine tracking system automatic & REMOVES current opt-in consent requirement
TX
HB 212
2/14/2015
OPPOSE
Referred to Juvenile Justice & Family Issues Committee
Allows minors 14 and older in the Texas Juvenile Justice System to consent to vaccination
TX
SB 538
2/12/2015
OPPOSE
Introduced on Feb. 10, 2015
Expands police powers to detain individuals suspected of exposure to communicable diseases
TX
HB 1185
2/6/2015
WATCH
Filed 2/5/2015
Adds advance practice nurses to those who can sign a medical exemption in TX
TX
TBA
2/6/2015
OPPOSE
Media references filing next week
Eliminates Religious and Conscientious Exemptions to Vaccination
TX
SB 298
1/29/2015
OPPOSE
Referred to Senate Education Committee
Adds new meningitis vaccine mandate for public school students
VA
SB 1083/HB 2194
2/13/2015
OPPOSE
House HWI Subcommittee #3 recommends laying the bill on the table
Adds new mandate for meningococcal conjugate vaccine for 6th and 12th grade students
VT
H 266
2/23/2015
OPPOSE
Introduced on 2/20/2015
Requires all school students, teachers, administrators, and staff members to be fully vaccinated
VT
S9
2/21/2015
OPPOSE
Favorable reports from Judiciary and Appropriations Committees
S9 "Child Protection Bill"
VT
H98 / S53
2/21/2015
OPPOSE
Hearing held in House Human Services, 2/18/15
Allows access to vaccination records by school administrators, allows sharing for research
VT
H212
2/14/2015
OPPOSE
Introduced on 2/13/2015 and referred to the House Committee on Health Care
Eliminates both the religious and philosophical belief exemptions in VT
VT
S87
2/13/2015
OPPOSE
Introduced on 2/11/15 and referred to the Senate Committee on Health and Welfare
Eliminates the philosophical belief exemption
WA
HB 2009
2/21/2015
OPPOSE
Passed the House Health Care and Wellness Committee 2/18/2015
Eliminates personal belief exemptions
WA
SB 5143
2/6/2015
OPPOSE
Passed Senate Committee on Health Care
Education for expecting parents regarding recommended vaccines
WV
SB 286/HB 2556
2/19/2015
OPPOSE
SB 286 substituted with a new version 2/13/15, referred to House Health and Resources Committee
Mandates Hepatitis B, Chickenpox and Meningitis Vaccines, medical exemptions by the state only

For Health Freedom, John C. Hammell, President International Advocates for Health Freedom 556 Boundary Bay Road Point Roberts, WA 98281-8702 USA www.iahf.com jham@iahf.com 800-333-2553 N.America 360-945-0352 World
Change email address / Leave mailing list
Powered by YMLP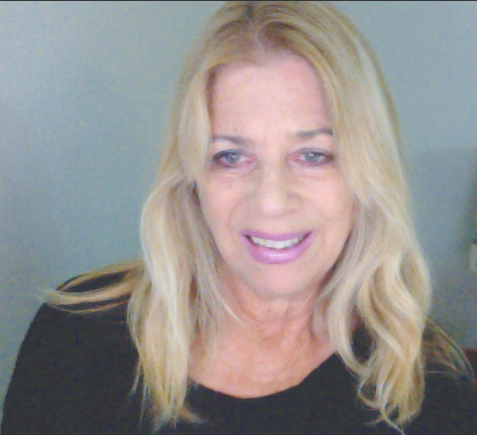 Kerry Cassidy is the CEO/ Founder of Project Camelot. Kerry is a documentary filmmaker/investigative journalist, author and well known host of Project Camelot TV broadcasting weekly live shows on Youtube.  PROJECT CAMELOT  http://projectcamelot.tv aka projectcamelotportal.com  –  is a leader in the alternative media sector, with a Youtube channel that has over 900 video interviews over past 16 years, plus 5 years of radio show interviews and over 70 million unique viewers worldwide with over 291,000 subscribers. Kerry travels the world conducting interviews and documenting the testimony of whistleblowers with above top secret clearances as well as authors, researchers and experiencers covering conspiracies, the secret space program, black projects, ETs, kundalini and ascension and free energy. She speaks at conferences around the world and is considered one of the leaders of the disclosure movement. Kerry's book, "Rebel Gene: Secret Space and the Future of Humanity" documents her trip down the rabbit hole and years in Project Camelot. 5-STARS ON AMAZON! Due to censorship and demonetization by Youtube Project Camelot has now become a subscription based platform.  JOIN NOW BECOME A MEMBER
DISCLAIMER
Project Camelot does not necessarily agree with or endorse all of the views represented by those we interview or have on our radio shows, internet TV shows or other broadcasts and productions.What Camelot is about is the investigation into the mysteries that surround us. We are all, in a sense, investigators of our world. And while we, as individuals, may not agree with everything presented on our site, we fully support freedom of thought and speech as well as the Quest for truth.