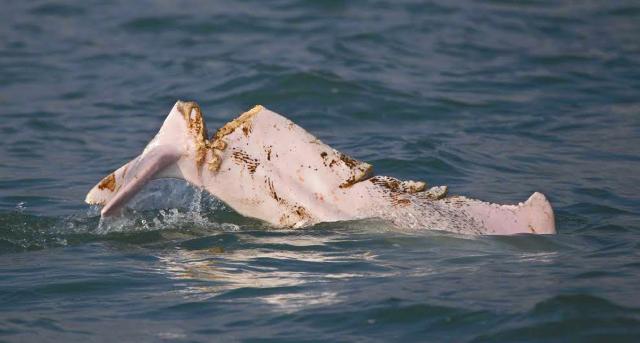 Dear Kerry,
Sorry to bother you, I understand your are very busy but I have no other choice to let you know the situation of Hong Kong Dolphins ( which I mentioned to you when you were in Hong Kong) is getting worse. I think I really need to put that out to the world ASAP before it will be too late, please excuse my written English is not perfect but I hope you understand what I wrote:
On mid-January, a Chinese white dolphin which seriously injured by boat appeared at Lantau sea cliff, visible from the date of photographs, dolphin's tail was a badly decomposed, deep wounds and spinal. Almost one-third of the tail rot off and was extremely emaciated. Veterinary described the dolphin was "Life in the Countdown," on whether the capture of dolphins rescuing injured had controversies, he believes salvation is urgent, but due to ischemic necrosis , he worried about the white dolphin tail, dolphins would starve to death before the rescue.
Dolphin Conservation Society has been found in records, the injured Chinese white dolphin numbered WL212, appears in recent years in the west of Lantau waters. On 17th of this month, dolphins in the waters of Lantau Island was hit by boat leaves, there are at least four wounds appeared at the back, one of the deepest wound is located near the tail of the spine, inflammation due to infection rot. On 12th January, dolphins intermittently in Tai O, cliff and Soko Islands sea area. On 22th January, it appeared in Lantau fairway, where people found there were fast boats passing frequently.
Government department, the AFCD in conjunction with the University of Hong Kong Institute of Ocean located the dolphin on 19th January. Swire Institute of Marine Dr. Jia Licheng stated, although there were no new wounds, but it was weight loss was swam very slowly, dive time was less than one minute which is abnormal, tail was badly decomposed, the wound was exteremely serious, once the tail broken off, it cannot swim back sea, and it will starve to death.
Dr. Jiali Cheng said that if the dolphins doesn't have access to treatment, 99% will die, but it will be a "long and painful process of dying." He also said that if we treasure the first three days of prime time to rescue the injured, dolphin's recovery rate shall go up to 50%.
Refers to the local veterinary Li Changsheng, the V-shaped wound hurted the back muscles, we can see the cut was so deep we can easily see it's bone, nerves wound seriously, "Yu estimated that about every action, wound will be painful. "
At present, Hong Kong is down to 60 Chinese White Dolphins (from 158 dolphins at 2003), for the past 5 months, dolphins extinct from Northeast Lantau waters, some experts refer to recent works frequently happens at Lantau area, including the Hong Kong-Zhuhai-Macao Bridge, artificial island, the third runway and Siu Ho Wan reclamation works are a series of water quality deterioration, dolphins whom cannot adapt to the water is dying. On 1st January 2015, we also found a dead body of a young dolphin at Lantau Island.
On behalf of dolphin lovers, we urge overseas to help by writing to Hong Kong government to stop infrastructure works and limit sea transportation. Hong Kong's dolphin is dying, appreciated if you could do something to help
Email to Hong Kong government:
Environmental Protection Department (Estimation of Environment affects): eiaocomment@epd.gov.hk
Thank you very much for your time to read this, please tell your friends about this issue if possible. I truely hope I can start my show at your side soon, for animals…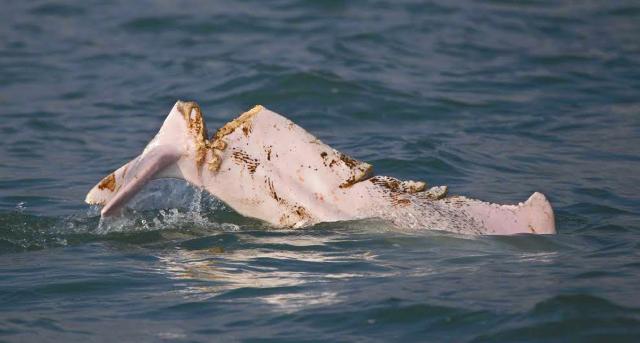 Jacqueline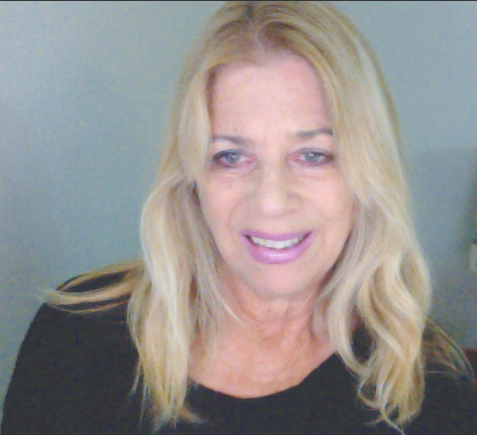 Kerry Cassidy is the CEO/ Founder of Project Camelot. Kerry is a documentary filmmaker/investigative journalist, author and well known host of Project Camelot TV broadcasting weekly live shows on Youtube.  PROJECT CAMELOT  http://projectcamelot.tv aka projectcamelotportal.com  –  is a leader in the alternative media sector, with a Youtube channel that has over 900 video interviews over past 16 years, plus 5 years of radio show interviews and over 70 million unique viewers worldwide with over 291,000 subscribers. Kerry travels the world conducting interviews and documenting the testimony of whistleblowers with above top secret clearances as well as authors, researchers and experiencers covering conspiracies, the secret space program, black projects, ETs, kundalini and ascension and free energy. She speaks at conferences around the world and is considered one of the leaders of the disclosure movement. Kerry's book, "Rebel Gene: Secret Space and the Future of Humanity" documents her trip down the rabbit hole and years in Project Camelot. 5-STARS ON AMAZON! Due to censorship and demonetization by Youtube Project Camelot has now become a subscription based platform.  JOIN NOW BECOME A MEMBER
DISCLAIMER
Project Camelot does not necessarily agree with or endorse all of the views represented by those we interview or have on our radio shows, internet TV shows or other broadcasts and productions.What Camelot is about is the investigation into the mysteries that surround us. We are all, in a sense, investigators of our world. And while we, as individuals, may not agree with everything presented on our site, we fully support freedom of thought and speech as well as the Quest for truth.