APPEARANCES AND CONFERENCES UPCOMING:
UK & EUROPE: FEBRUARY 9 TO MARCH 13, 2015
I will be in the UK and able to travel to cities in Europe to speak anytime between Feb 9th and March 13th, 2015 thanks to a generous Camelot supporter who has donated airline miles to fund my flight.
I will be conducting interviews and have a tentative date in March to speak in Barcelona. I may also be traveling to Israel if funding permits. If you would like to organize a talk for me in Jerusalem, please let me know…
If you would like to host me in Paris, Barcelona or other cities please email me at: kerry@projectcamelot.tv
I split the proceeds from the door with whoever hosts/organizes any speaking event.
***
SATURDAY, FEBRUARY 7, 2015
LOS ANGELES, CA – CONSCIOUS LIFE EXPO – PANEL DISCUSSION ON UFOS

I will be joining host Sean David Morton along with other speakers on a CONSPIRACY PANEL at this years CONSCIOUS LIFE EXPO AT THE LAX HILTON in Los Angeles, February 7th at 2pm PT.
Do join us!
Hosted by Dr. Sean-David Morton
SPEAKERS: Sean Stone, Jim Marrs, Kerry Cassidy, Adam Kokesh,Dean Ryan, Laura Eisenhower and Ben Davidson
www.consciouslifeexpo.com/-2015-panels/conspiracy-panel.html
******
IF YOU WOULD LIKE ME TO TRAVEL TO SPEAK IN YOUR CITY, I NEED HOTEL AND FLIGHTS COVERED, AND WILL SPLIT THE PROCEEDS FROM THE DOOR WITH THE ORGANIZER…
FOR MORE INFO CONTACT KERRY AT : kerry@projectcamelot.tv
Description of talk(s):
Topic: The Shadow or Secret Government has grown in leaps and bounds since WWII whose primary raison d'être became the Secret Space Program. This program involves Black Projects that use newly invented and acquired technologies with the help of treaties and relationships over time with various ET races, both on and off planet. I will cover the ET visitation to Planet Earth, our allies and adversaries and how conscious awareness of the multi-verse and truth behind the Matrix can empower you to deal with this brave new world.
******
---
CAMELOT IN MALTA : NOW BEING RESCHEDULED TO MAY OR OCT 2015…
ATLANTIS RISING TOUR – SPECIAL NOTE: AT THE END OF THE TOUR ON WE ARE HOLDING A CONFERENCE WITH ALL SPEAKERS AND THIS WILL BE OPEN TO THE GENERAL PUBLIC.
PRICE AND DETAILS: TO BE DETERMINED FOR 2015
NEW DATES: to be announced — rescheduled to 2015 – ATLANTIS RISING TOUR
Please let us know whether you are interested and would be available to join us on these new dates — click on the form at this link to REGISTER FOR THE EMAIL LIST:
IMPORTANT: To receive updates please register your interest in attending on this link and select a speaker you are registering under:
projectcamelotportal.com/component/breezingforms/view/form?Itemid=486
COST: $2300 includes, 9 day Tour, 1 free day and 2 day conference on the island as well as 6 lunches and dinners and more!
CLICK HERE TO DOWNLOAD A PDF OF THE TENTATIVE SCHEDULE AND SITES WE WILL VISIT
Please REGISTER AND SEND VIA WIRE TRANSFER OR MAIL – $500 DEPOSIT MADE OUT TO PROJECT CAMELOT to:
MAILING ADDRESS:
638 Lindero Canyon Road Suite 277
Oak Park, CA 91377
NOTE: WIRE TRANSFER INFO IS AVAILABLE ON THE REGISTRATION FORM ABOVE.
IMPORTANT: To receive updates please register your interest in attending on this link and select a speaker you are registering under:
projectcamelotportal.com/component/breezingforms/view/form?Itemid=486
Back in April 2014, we shot a short documentary introduction in preparation for our Speaker Tour of Malta: ATLANTIS RISING. (see below)
Kerry on FRUX TV in Malta discussing the planned Camelot tour in Malta dates TBA.
SPONSORS:
Feel free to contact me : kerry@projectcamelot.tv if you would like to be a sponsor for the tour and/or 2 day conference at the end of the tour. PLEASE SEE BELOW FOR MORE INFO.
***
OVERVIEW:
Camelot is planning a documentary exploration of MALTA and secret history related to fall of Atlantis…
SPEAKERS TO BE ANNOUNCED….
This will be an expedition involving undersea, underground (Hypogeum) and surface Temples on Malta, Gozo and Comino.
Email me if you have any questions regarding our expedition. Space will be limited.
We are also looking for funding for the filming of the documentary. If you have contacts at networks or cable stations such as Discovery, National Geographic or others including BBC, Channel Four and other European or international television companies that may be interested in getting involved please contact me:
Go here for more info and scroll down:
projectcamelotportal.com/live-event-s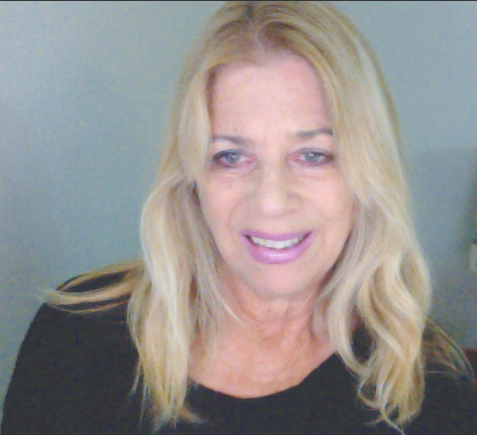 Kerry Cassidy is the CEO/ Founder of Project Camelot. Kerry is a documentary filmmaker/investigative journalist, author and well known host of Project Camelot TV broadcasting weekly live shows .  PROJECT CAMELOT  http://projectcamelot.tv aka projectcamelotportal.com  –  is a leader in the alternative media sector, with a Youtube channel (NOW ON OUR OWN PROJECT CAMELOT LIBRARY)  that has over 1000 video interviews over past 16 years, plus 5 years of radio show interviews and over 70 million unique viewers worldwide with over 312,000 subscribers at the time our youtube channel was removed by the Youtube censors. Kerry travels the world conducting interviews and documenting the testimony of whistleblowers with above top secret clearances as well as authors, researchers and experiencers covering conspiracies, the secret space program, black projects, ETs, kundalini and ascension and free energy. She speaks at conferences around the world and is considered one of the leaders of the disclosure movement. Kerry's book, "Rebel Gene: Secret Space and the Future of Humanity" documents her trip down the rabbit hole and years in Project Camelot. 5-STARS ON AMAZON! Due to censorship and demonetization by Youtube Project Camelot has now become a subscription based platform.  JOIN NOW BECOME A MEMBER
KERRY CASSIDY – PROJECT CAMELOT is now banned and deleted from the following platforms:  YOUTUBE, TWITTER, VIMEO, INSTAGRAM, LINKEDIN FOR TELLING THE TRUTH.  WATCH OUR VIDEOS HERE:
https://media.projectcamelotportal.com/
Over 900 free videos…
DISCLAIMER
Project Camelot does not necessarily agree with or endorse all of the views represented by those we interview or have on our radio shows, internet TV shows or other broadcasts and productions.What Camelot is about is the investigation into the mysteries that surround us. We are all, in a sense, investigators of our world. And while we, as individuals, may not agree with everything presented on our site, we fully support freedom of thought and speech as well as the Quest for truth.
JOIN ME ON TELEGRAM:  NEWS & UPDATES DAILY!

https://t.me/projectcamelotKerry

GET ACCESS TO ALL CAMELOT VIDEOS SINCE DEMONETIZATION ON YOUTUBE BACK IN MAY 2020…VIDEOS BANNED OR CONTROVERSIAL…SUPPORT OUR WORK!  SUBSCRIBE!
http://projectcamelotportal.com/membership-plans/
SEE OUR NEW PROJECT CAMELOT MEDIA LIBRARY AND WATCH OUR VIDEOS