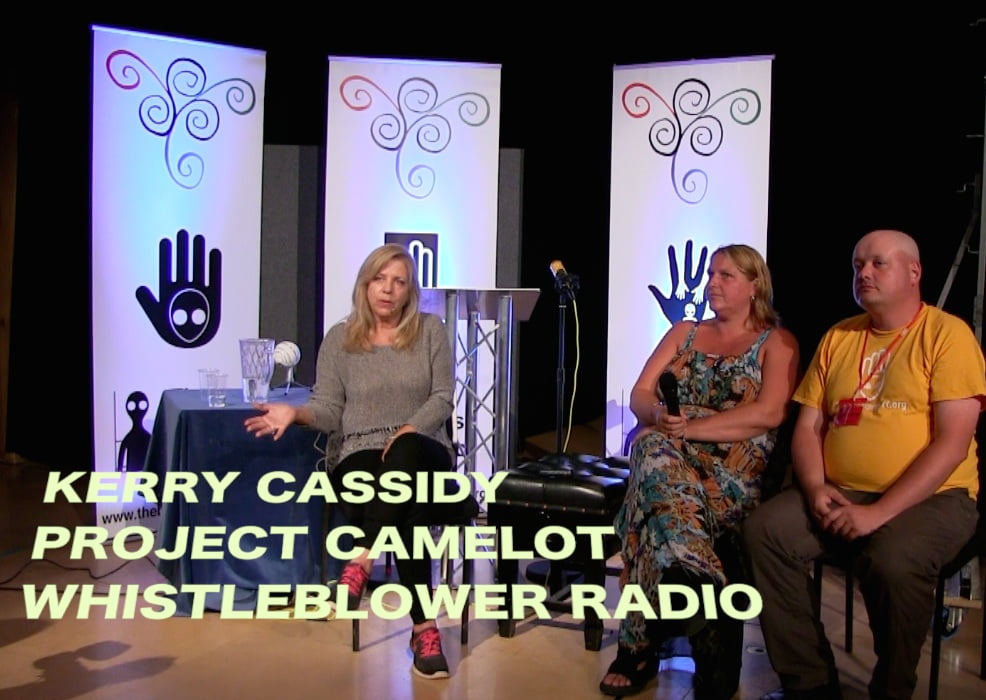 Kerry was LIVE on Sarah Goodley's radio show (SEE BELOW) with BEN EMLYN-JONES who is co-hosting for the first hour and then Kerry is LIVE ON REVOLUTION RADIO with a group of guest speakers from the Miles Johnston 1st Annual BASES CONFERENCE.
Kerry interviews MARY RODWELL, SARAH GOODLEY, BEN EMLYN-JONES and KIERAN a super soldier with MRI evidence of implanted wiring and chips….
This was a three hour tour de force and fascinating discussion all around.
Kerry Cassidy
Project Camelot
http://projectcamelot.org
REVOLUTION RADIO PRE-RECORD LIVE AT THE BASES CONF
AUGUST 8, 2014