A friend called me tonight to tell me that Michele Obama got involved in handing out the BEST PICTURE OSCAR to ARGO! Please tell me you all see the writing on the wall here.
(click here to view this historical NWO-moment of the award ceremony on youtube)
This year's Oscars were bought and paid for well before the ballots ever left the dutiful hands of the members of the Academy. Whether they know it or not they've been had.
This picture, while, a perfectly decent political thriller is by no means "Oscar material". I am told that Clooney had a great deal to do with making this Oscar moment happen. And I would wager that he was also instrumental in getting the commitment of the studio and funding to make the movie. And while I am a big fan of George Clooney, don't get me wrong here. [Clooney is refreshingly bright, normally politically fairly astute and talented. And I can't wait for him to have his NEO moment and finally take the RED PILL…But someone has got to tell him he's being played here.] However, I and anyone with half a brain, can't help but smell a rat in the backing and OSCAR PUSH that this movie has had… all the way up to the finish line.
Of course we know Hollywood is very tied into Washington DC and the goings on there… And we have all heard about how Hollywood came to the aid of the President and marshaled the country to get on board with the war effort back during WWII. What some may be dumb struck with however, is what a bald-faced political statement is being made by pushing ARGO TO THE FRONT OF THE CLASS. This unassuming little political thriller, which lacks the pizazz of the other horse the American government also backed BIG TIME, which is of course, ZERO DARK THIRTY.
And early on, it appeared they were putting their money on ZERO DARK THIRTY to clear the OSCAR RACE AND PULL AHEAD… However, the dirty little secret that A) BIN LADEN HAS BEEN DEAD SINCE 2001 and B) ADVOCATING TORTURE is not really an all American apple pie "family value"… it kinda falls flat in that category. So they began to realize, no doubt, that they would have to back their 2nd horse in this race… and so they did. THE GOVERNMENT backed ARGO why? Because the storyline is all about ….
As CNN put it …""Argo," which told the story of the rescue operation that saved six Americans during the Iran hostage crisis.." –CNN article

www.cnn.com/2013/02/24/showbiz/movies/oscars-main/index.html
Yes, I know, lots of people are going to say this movie was all about a Director saving the day for the Government. And yes, that is part of the scenario. But the real preoccupation here is with the hostages, folks, being held against their will, in IRAN… of all places. Ring a bell? Seriously. This is not about Hollywood back slapping. It is about propaganda to sway the American people toward war with Iran… this is where this is leading.
In this race, which was even more orchestrated, from my perspective than the run-of-the-mill rigged Presidential race here in America… In this race, they had 3 horses:
1. ZERO DARK THIRTY
2. ARGO
3. LINCOLN
Yes, all three were damaged goods. All three are slanted views of history and all three contain outright lies.. that will go or have gone down in history as "truth". This is how the game is played. It is all about swaying the hearts and minds of the masses. And what better propaganda machine than the good old Oscar race… The television audience is huge normally and worldwide. If a government, such as the U.S. wants to make a political statement to the world.. what better way. And to make sure the point was made… they trot out the President's wife. And get her to do the honors.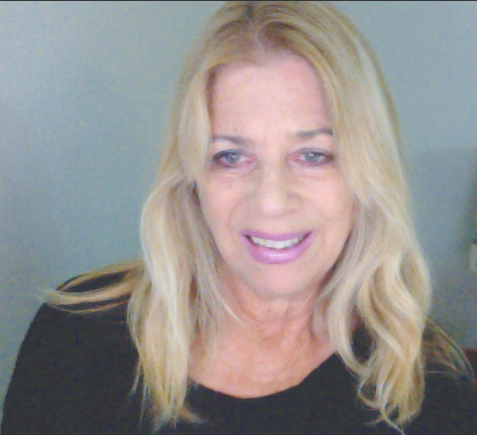 Kerry Cassidy is the CEO/ Founder of Project Camelot. Kerry is a documentary filmmaker/investigative journalist, author and well known host of Project Camelot TV broadcasting weekly live shows on Youtube.  PROJECT CAMELOT  http://projectcamelot.tv aka projectcamelotportal.com  –  is a leader in the alternative media sector, with a Youtube channel that has over 1000 video interviews over past 16 years, plus 5 years of radio show interviews and over 70 million unique viewers worldwide with over 312,000 subscribers. Kerry travels the world conducting interviews and documenting the testimony of whistleblowers with above top secret clearances as well as authors, researchers and experiencers covering conspiracies, the secret space program, black projects, ETs, kundalini and ascension and free energy. She speaks at conferences around the world and is considered one of the leaders of the disclosure movement. Kerry's book, "Rebel Gene: Secret Space and the Future of Humanity" documents her trip down the rabbit hole and years in Project Camelot. 5-STARS ON AMAZON! Due to censorship and demonetization by Youtube Project Camelot has now become a subscription based platform.  JOIN NOW BECOME A MEMBER
DISCLAIMER
Project Camelot does not necessarily agree with or endorse all of the views represented by those we interview or have on our radio shows, internet TV shows or other broadcasts and productions.What Camelot is about is the investigation into the mysteries that surround us. We are all, in a sense, investigators of our world. And while we, as individuals, may not agree with everything presented on our site, we fully support freedom of thought and speech as well as the Quest for truth.
JOIN ME ON TELEGRAM:  NEWS & UPDATES DAILY!

https://t.me/projectcamelotKerry

GET ACCESS TO ALL CAMELOT VIDEOS SINCE DEMONETIZATION ON YOUTUBE BACK IN MAY 2020…VIDEOS BANNED OR CONTROVERSIAL…SUPPORT OUR WORK!  SUBSCRIBE!