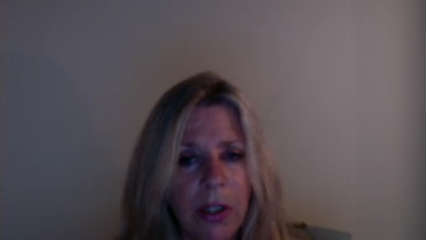 Today I was looking at the Seismic Monitor showing real time quakes.. and see that the Ring of Fire is lit up.. in well a ring… Most of the quakes appear to have happened on the side nearest to Australia. But the West Coast from Alaska on down is also very active, especially in the last day or so.
According to Miriam Delicado, who I just spoke to, there is something major coming.
We are going to do a live broadcast in the next few hours on this topic.
Developing….
It may not be related or even true but I was sent the following info for what it is worth.
Added note: I always have Earthquake symptoms and I am not having any at this moment.
****
There was an article in the news about a 4.5 in Orange County yesterday (Wednesday) ….that apparently caused some minor damage.
*****
Dated August 7, 2012:
Nonetheless he has just posted his first real prediciton since the Japanese earthquake and tsunami, and if he is correct, we are in for a massive global incident very shortly.

Here is what he posted about 45 minutes ago on his Facebook page (see image above):

"Ok everyone, you've been warned of what's to come, we are getting extremely close to the 104 hour tsunami warning. I strongly advise that if you live on the east coast of NSW and west coast of USA, have your evacuation gear ready to go as soon as possible. I said on March 11 that California would be next after Japan's countdown… Sydney's earthquake will be magnitude 9.5, California's earthquake will be magnitude 9.6, followed by two 9.4's, all of these tsunamis will be created in the same exact hour."
Will he be correct?
When asked how far inland these tsunamis would reach and when exactly he will give his 104 hour countdown he replied, "70 miles inland. Days…"
He is describing an unprecedented event that would pretty much change the face of the planet – if correct, nothing to be taken lightly.
Coombes states he hacks into HAARP and once the HAARP personnel fire up the array, they cannot simply shut it down. In other words, once the process has begun, the exercise is a done deal. From the moment the array is fired up, says Coombes, there are approximately 104 hours before the destruction occurs and the process cannot be aborted.
Coombes maintains that he will ONLY give the 104-hour alert once the array start-up process has already begun. Thus, once the countdown announcement has been given, he cannot recant without being exposed as a fraud.
And from George Ure:
Oh…this is not pretty but an email from Patrick Geryl (yes, of How to Survive 2012) which I shared with Peoplenomics readers yesterday notes the high risk mega-quake window coming in the next few days:
""And these ones especially…..
August 11, 2012: Jupiter – Moon – Earth Lined Up
August 12, 2012: Ceres – Moon- Earth Lined Up
August 13, 2012: Venus – Moon- Earth and Pluto – Moon –Earth Lined Up
August 14 – 15, 2012: Long Triple Line Up: Saturn – Mars – Earth
August 14 – 15, 2012: Long Triple Line Up: Pluto – Earth – Venus
August 15, 2012: Mercury – Moon – Earth Lined Up
August 17, 2012: Sun- Moon – Earth and Neptune – Moon – Earth Lined Up
Aug 23 – 24, 2012: Conjunction Earth – Neptune and the Sun "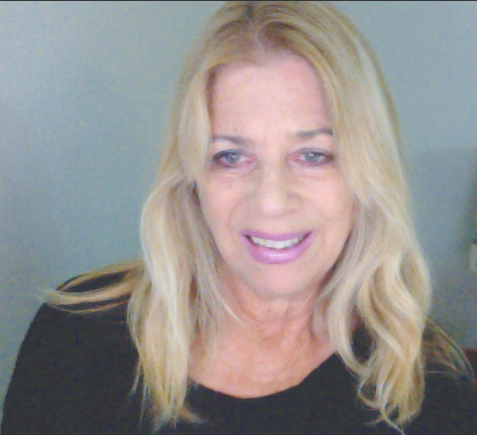 Kerry Cassidy is the CEO/ Founder of Project Camelot. Kerry is a documentary filmmaker/investigative journalist, author and well known host of Project Camelot TV broadcasting weekly live shows on Youtube.  PROJECT CAMELOT  http://projectcamelot.tv aka projectcamelotportal.com  –  is a leader in the alternative media sector, with a Youtube channel that has over 1000 video interviews over past 16 years, plus 5 years of radio show interviews and over 70 million unique viewers worldwide with over 312,000 subscribers. Kerry travels the world conducting interviews and documenting the testimony of whistleblowers with above top secret clearances as well as authors, researchers and experiencers covering conspiracies, the secret space program, black projects, ETs, kundalini and ascension and free energy. She speaks at conferences around the world and is considered one of the leaders of the disclosure movement. Kerry's book, "Rebel Gene: Secret Space and the Future of Humanity" documents her trip down the rabbit hole and years in Project Camelot. 5-STARS ON AMAZON! Due to censorship and demonetization by Youtube Project Camelot has now become a subscription based platform.  JOIN NOW BECOME A MEMBER
DISCLAIMER
Project Camelot does not necessarily agree with or endorse all of the views represented by those we interview or have on our radio shows, internet TV shows or other broadcasts and productions.What Camelot is about is the investigation into the mysteries that surround us. We are all, in a sense, investigators of our world. And while we, as individuals, may not agree with everything presented on our site, we fully support freedom of thought and speech as well as the Quest for truth.
JOIN ME ON TELEGRAM:  NEWS & UPDATES DAILY!

https://t.me/projectcamelotKerry

GET ACCESS TO ALL CAMELOT VIDEOS SINCE DEMONETIZATION ON YOUTUBE BACK IN MAY 2020…VIDEOS BANNED OR CONTROVERSIAL…SUPPORT OUR WORK!  SUBSCRIBE!