March 29, 2012
LIVESTREAM WITH JIM STONE – NSA WHISTLEBLOWER COMING TUESDAY APRIL 3, 2012 AT 7PM PDT
HELP WANTED FOR CAMELOT:
RADIO SHOW CO-PRODUCER TO BOOK GUESTS — this has been filled thank you for all your great responses
WEBSITE ADMINS TO ASSIST WITH SITE MOVE – must know Joomla and html… this is ongoing
ASSISTANT TO BOOK EVENTS AND HANDLE SPEAKING EVENTS – COMMISSION BASED
contact : kerry@projectcamelot.tv
********
US SOLDIERS MASSACRE CIVILIANS : BLAME IT ON ONE MAN
Click here for the Veteran's Today article
…" When the implausibility first 'official' story became embarrassingly evident to the most superficial observer, the Obama 'cover-up' crew released a new version on March 26: According to the revised version of events, the lone, deranged Sgt. Bales committed the first massacre in the early morning hours of March 11, walked back to base for breakfast and lunch and then walked out again to a second village for another round of mass murder – before returning and turning himself in to his commander posing for the video."– James Petras, Veterans Today
This is suspiciously like a Manchurian Candidate / MK Ultra group psychosis event. Sounds like they are using soldiers as test subjects in a massacre… but to what end? Terrorizing the locals is one result. But beyond that what is really going on here? From the description is is not even plausible for one man to have carried out these events… and based on interviews with locals 2 helicopters and "up to 20 soldiers" were involved. Not content with murdering civilians as collateral damage on a regular basis the US Military is apparently being used at the whim of some clearly satanic master puppeteers. Trotting out Obama to further cover for this indicates he is himself, at this point either deeply programmed or operating at a level of pure terror and unmitigated self-interest. Americans should be aware that if groups of soldiers can be programmed to commit such acts abroad, there is plenty of possibility this can be done here at home.
***
CAMELOT RADIO – LAST NIGHT : STUXNET, THE ISRAELIS & NUCLEAR BLACKMAIL
My guest on my radio show last night was JIM STONE, former NSA top technical analyst now on the run and seeking asylum from the U.S. in Mexico, reveals the real events behind Fukushima and the possible connection with recent nuclear power plant problems at San Onofre in Southern California and in the Midwest, Chicago area..
What was stunningly revealed is how Israel has the ability, to trigger a nuclear event in any power plant or other industrial facility including oil refineries using the Stuxnet virus now transferable via email, according to Stone. The implications of this for running the world and getting what they want are far reaching. They don't need a suitcase nuke or a bomb…
CLICK HERE to listen to the archived show
or on Youtube here:



click here for Jim Stone's website
HIGHLY RECOMMENDED : JIM STONE ARTICLE ON COMPARTMENTALIZATION IN THE ALPHABET AGENCIES
…"The use of honest people to do the works of evil is accomplished by only letting them see one small part of the total mission, and the reason given to them is so that one individual cannot spill the whole can of beans. This restriction of information is called compartmentalization."–Jim Stone, former NSA technical analyst now on the run
CLICK HERE TO READ THE ARTICLE
ANNOUNCING : A NEW RADIO SHOW ON FRIDAY NIGHTS ADDED — 7PM PDT / 10PM EST ON REVOLUTION RADIO COMING APRIL 6, 2012 GUEST TBA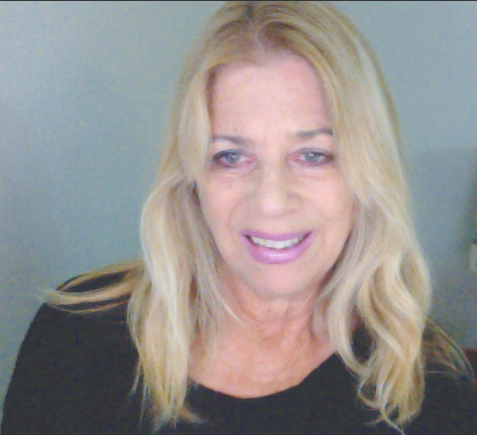 Kerry Cassidy is the CEO/ Founder of Project Camelot. Kerry is a documentary filmmaker/investigative journalist, author and well known host of Project Camelot TV broadcasting weekly live shows on Youtube.  PROJECT CAMELOT  http://projectcamelot.tv aka projectcamelotportal.com  –  is a leader in the alternative media sector, with a Youtube channel that has over 900 video interviews over past 16 years, plus 5 years of radio show interviews and over 70 million unique viewers worldwide with over 291,000 subscribers. Kerry travels the world conducting interviews and documenting the testimony of whistleblowers with above top secret clearances as well as authors, researchers and experiencers covering conspiracies, the secret space program, black projects, ETs, kundalini and ascension and free energy. She speaks at conferences around the world and is considered one of the leaders of the disclosure movement. Kerry's book, "Rebel Gene: Secret Space and the Future of Humanity" documents her trip down the rabbit hole and years in Project Camelot. 5-STARS ON AMAZON! Due to censorship and demonetization by Youtube Project Camelot has now become a subscription based platform.  JOIN NOW BECOME A MEMBER
DISCLAIMER
Project Camelot does not necessarily agree with or endorse all of the views represented by those we interview or have on our radio shows, internet TV shows or other broadcasts and productions.What Camelot is about is the investigation into the mysteries that surround us. We are all, in a sense, investigators of our world. And while we, as individuals, may not agree with everything presented on our site, we fully support freedom of thought and speech as well as the Quest for truth.