February 27, 2012 Updated 1:07 PM PST
NOT SO FAST… WHITE LIGHTERS WHO SERVE THE DARK
WITHOUT NAMING NAMES…what I see some well known individuals and probably others…falling down on the job because they are being used by the DARK SIDE. They are taken in by a fervent desire to DO SOMETHING but they don't know what to do so they research… to a point and then they let their EGO and a ROMANTIC SENSE OF SELF OVERCOME the facts staring them in the face.
I don't know why they think, for example, there are UNDERGROUND BASES BEING BLOWN UP. There is no proof yet they continue to act like they WON A BATTLE. This is EGO and self deception… It's a very dangerous concoction: to THINK YOU ARE WINNING A WAR before you are. BECAUSE THE DARK SIDE CAN USE THAT.
I am seriously thinking about how the idea of VICTORY and a sense of "WE MAKE OUR OWN REALITY" are now being used by the dark side because WHEN PEOPLE THINK THEY ARE WINNING THEY RELAX. Self congratulation sets in along with a false sense of well being–like eating comfort food. It's temporary and not really nourishing. Then they tell others DRINK THIS KOOL-AID and just BE HAPPY.
This gives the dark side has an easy MARK and a population that doesn't rebel or question. Easy TO MANIPULATE. This is what happened to AMERICA. They GOT LULLED TO SLEEP while the DARK TOOK OVER. Thinking you are FREE doesn't MAKE IT SO!!!
This is how they work WITH SUGAR AND SHINEY BAUBLES meanwhile our rights are disappearing and the dark side is moving in to tighten the NOOSE!
Crazy. I actually think that if you analyze this you realize that these guys believing this false sense of winning… are those who have felt most oppressed and powerless to begin with. They get a taste of victory.. because the LIGHT is winning some battles right now… and they get like HIGH OFF IT.. and can't bear coming down. So they make shit up and see false signs everywhere substantiating their false sense of winning.
A KIND OF BLINDNESS SETS IN…. one taste of victory, of the power of being able to change reality ever so slightly and they get DRUNK ON IT.
They are so desperate to feel powerful and to accomplish something.
The crowds that follow them are just feeding off the MANA FROM HEAVEN they think they have…. like an opiate. This is how the NEW AGE BECAME THE NEW OPIATE OF THE MASSES..replacing religion. But still used by the dark side to CONTROL.
WHAT IS THE ANECDOTE TO THIS false sense of euphoria?? STAY HUNGRY… STAY VIGILANT… STAY SKEPTICAL…AND ON GUARD. BE RELAXED IN BATTLE BUT KNOW THE BATTLE GOES ON UNTIL THE OTHER SIDE(S) CALL FOR MERCY OR GET UP AND F—KING LEAVE. RETREAT. PLAIN AND SIMPLE.
This is perfect if you look at what happened with a recent interviewee… he was involved in a legitimate ACT OF VALOR.. then they brought him in and mind controlled him silly until he was ready then they RELEASED HIM.
He went out like a Manchurian Candidate until the time was right to join the new age thang….And when in my interview we got to the end… he delivered his real message… backed up by legit facts and real suffering…
Then he paints a FALSE PICTURE OF VICTORY… Dec 21, 2012.. it's ALL GOING TO BE OK… TRUTH WILL BE EVERYWHERE… THE BAD GUYS ARE GOING DOWN ETC ETC
And when on the Livestream follow up interviews… he had nothing more to add…AND, I didn't let him go on for hours repeating himself he got vindictive and he and his lotus eating masses who had drunk his kool-aid from the end of the first interview all turned on me. LOL
They are like ZOMBIES from Day of the Dead or something going for the blood… Mad with greed for more Kool-Aid that claims they are now KING OF THE MOUNTAIN AND VICTORIOUS. When in reality all they are is dazed and confused. Lost in their own private Idahos. An amazing dynamic we are seeing.
*********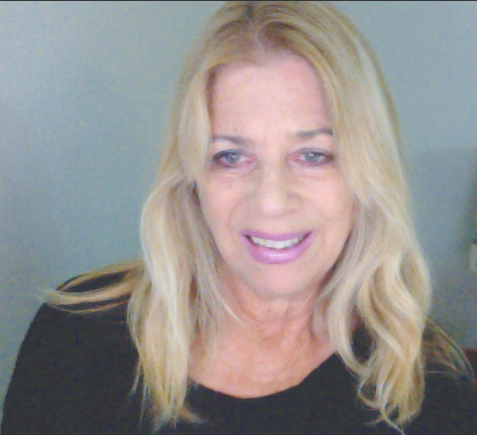 Kerry Cassidy is the CEO/ Founder of Project Camelot. Kerry is a documentary filmmaker/investigative journalist, author and well known host of Project Camelot TV broadcasting weekly live shows on Youtube.  PROJECT CAMELOT  http://projectcamelot.tv aka projectcamelotportal.com  –  is a leader in the alternative media sector, with a Youtube channel that has over 1000 video interviews over past 16 years, plus 5 years of radio show interviews and over 70 million unique viewers worldwide with over 312,000 subscribers. Kerry travels the world conducting interviews and documenting the testimony of whistleblowers with above top secret clearances as well as authors, researchers and experiencers covering conspiracies, the secret space program, black projects, ETs, kundalini and ascension and free energy. She speaks at conferences around the world and is considered one of the leaders of the disclosure movement. Kerry's book, "Rebel Gene: Secret Space and the Future of Humanity" documents her trip down the rabbit hole and years in Project Camelot. 5-STARS ON AMAZON! Due to censorship and demonetization by Youtube Project Camelot has now become a subscription based platform.  JOIN NOW BECOME A MEMBER
DISCLAIMER
Project Camelot does not necessarily agree with or endorse all of the views represented by those we interview or have on our radio shows, internet TV shows or other broadcasts and productions.What Camelot is about is the investigation into the mysteries that surround us. We are all, in a sense, investigators of our world. And while we, as individuals, may not agree with everything presented on our site, we fully support freedom of thought and speech as well as the Quest for truth.
JOIN ME ON TELEGRAM:  NEWS & UPDATES DAILY!

https://t.me/projectcamelotKerry

GET ACCESS TO ALL CAMELOT VIDEOS SINCE DEMONETIZATION ON YOUTUBE BACK IN MAY 2020…VIDEOS BANNED OR CONTROVERSIAL…SUPPORT OUR WORK!  SUBSCRIBE!