January 19, 2012
SPECIAL ANNOUNCEMENT: REGARDING TUESDAY, JANUARY 24th 7pm PST:
LIVESTREAM Q&A WITH BILL WOOD & GUEST HOST DAVID WILCOCK
David will be joining me to co-host this special Q&A. The viewers will be able to type questions into the chat…
FREE…. donations requested but not required.. This event will be dedicated to raising awareness and also gathering signatures for a Petition protesting the NDAA recently signed by Obama…
***
A NOTE TO EVERYONE OUT THERE WHO THINKS BILL WOOD IS HIS REAL NAME….NOT!!!
Just fyi… he's a whistleblower trying to hold on to some remnant of safety… no doubt someone will blow his cover… but maybe not for a while.
CAMELOT BEING AUDITED BY THE IRS! Accident? I don't think so….lol
Too bad for them, but I have the receipts for everything. You might think these people have something better to do with their time than to go after documentary filmmakers working to get the truth out… oh right I forgot… they don't want the truth out… after all, they might not have a job if the truth were known. Actually they wouldn't. Your days are numbered IRS…. today you audit me but tomorrow we audit YOU!
NEW REPORT FROM THE WHITE HATS:
Excerpt: […"Why have Bill Bonney and the Argo Trust still not been settled? Just these two elements of the Global Settlements represent Trillions of dollars for American Projects, jobs and the elimination of the US national debt of 15 Trillion dollars.
Again, Herzog threatened he would expose Bush Sr. if he's made to pay back what they have stolen. ARREST HERZOG AND GUINETTE, AND CLEAN UP AMERICA! Arrest Dewhurst and Nevin, and impeach Biden. Let the White Hats expose the criminal activities of Mitt Romney! How can Mitt run for President when he is responsible for hundreds of offshore bank accounts that have skirted U.S tax laws?
Americans have no idea that the Shadow Government and the Military Industrial Complex take not only 55% of all known accrued U.S. Tax income, but also works in conjunction with the co-owned Cabal Federal Reserve Bank of New York, which maintains a vast unauthorized Ponzi Pyramid Cash Machine hidden from Congress.
These groups engage in so many clandestine activities often beyond the rule of law or ethics, while our inner cities decay and collapse as crime and drugs thrive. This money feeds the Cabal, not our own people. Multi-Trillions are squandered annually paying for this Second-Tier Government, unelected and unchecked, answering only to Agency Shadow bosses like Bush Sr. and Senator Jay Rockefeller, etc./end of Excerpt]
The white hats within black projects, military and cross alphabet agency lines are the ones who are assisting us in bringing the truth out… These guys can substantiate their claims… please read the reports and get up to speed with where things are at…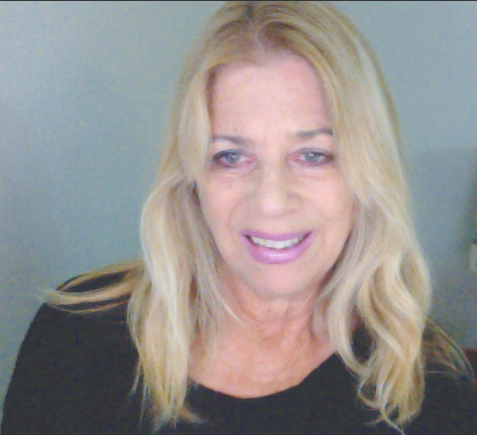 Kerry Cassidy is the CEO/ Founder of Project Camelot. Kerry is a documentary filmmaker/investigative journalist, author and well known host of Project Camelot TV broadcasting weekly live shows on Youtube.  PROJECT CAMELOT  http://projectcamelot.tv aka projectcamelotportal.com  –  is a leader in the alternative media sector, with a Youtube channel that has over 900 video interviews over past 16 years, plus 5 years of radio show interviews and over 70 million unique viewers worldwide with over 289,000 subscribers. Kerry travels the world conducting interviews and documenting the testimony of whistleblowers with above top secret clearances as well as authors, researchers and experiencers covering conspiracies, the secret space program, black projects, ETs, kundalini and ascension and free energy. She speaks at conferences around the world and is considered one of the leaders of the disclosure movement. Kerry's book, "Rebel Gene: Secret Space and the Future of Humanity" documents her trip down the rabbit hole and years in Project Camelot. 5-STARS ON AMAZON! Due to censorship and demonetization by Youtube Project Camelot has now become a subscription based platform.  JOIN NOW BECOME A MEMBER
DISCLAIMER
Project Camelot does not necessarily agree with or endorse all of the views represented by those we interview or have on our radio shows, internet TV shows or other broadcasts and productions.

What Camelot is about is the investigation into the mysteries that surround us. We are all, in a sense, investigators of our world. And while we, as individuals, may not agree with everything presented on our site, we fully support freedom of thought and speech as well as the Quest for truth.