Conferences
Barcelona Exopolitics Conference | July 2009
Brussels Conference
Camelot Conference in LA: Awake and Aware | Sept 09
Zurich Conference | 10-12 July 09
Aaron McCollum: Gulf of Aden Project Seagate | 27 Jan 10
Alex Collier: Camelot in LA Conference presentation | 19 Sept 09
Alfred Webre: Camelot in LA Conference presentation | 19 Sept 09
Duncan O'Finioan & David Corso: Camelot in LA Conference presentation | 20 Sept 09
Video Interviews
The Anglo-Saxon Mission – Bill Ryan | 16 Feb 10
Barcelona Exopolitics Speakers Panel on Disclosure | 23 July 2009 Part 1
Barcelona Exopolitics Speakers Panel on Disclosure | 23 July 2009 Part 2
Benjamin Fulford: The Ultimatum | Feb 08 Part 1
Benjamin Fulford: The Ultimatum | Feb 08 Part 2
Benjamin Fulford: The Ultimatum | Feb 08 Part 3
Dr Bill Deagle: Prognosis for Planet Earth | Sept 08 Part 1
Dr Bill Deagle: Prognosis for Planet Earth | Sept 08 Part 2
Dr Bill Deagle: Prognosis for Planet Earth | Sept 08 Part 3
Bill Hamilton: Calling Down the Craft | Mar 06
Bill Holden with Jim Sparks: Making the Connection | April 08
Bill Ryan Freedom Central Interview | 16 Nov 09
Bill Ryan and Kerry Cassidy interviewed by Arjan Bos, Amsterdam | 2 Aug 09
Bill Ryan Keynote Address, Zurich Conference | 12 July 09
Bill Ryan Workshop, Zurich Conference | 12 July 09
Bob Dean: Camelot in LA Conference presentation | 19 Sept 09
Bob Dean: Presentation at the Exopolitics Summit, Barcelona | 25 July 09
Bob Dean at the Exopolitics Summit Press Conference, Barcelona | 24 July 09
Bob Dean: The Coming of Nibiru | Sept 08
Bob Dean: An Officer and a Gentleman | May 07 Part 1
Bob Dean: An Officer and a Gentleman | May 07 Part 2
Bob Dean: An Officer and a Gentleman | May 07 Part 3 (with Marcia Schafer)
Boriska: Indigo Boy from Mars | Oct 07
Brian O'Leary: Workshop on Free Energy – joined by Henry Deacon, Zurich | 12 July 09
Brian O'Leary: The Energy Solution Revolution | Jan 09
Camelot Live at Vilcabamba | Jan 09
Camelot Live in Amsterdam | 1 Aug 09 (coming soon)
Sgt. Clifford Stone: ET Interpreter | Nov 06
Cynthia Crawford: Camelot in LA Conference presentation | 19 Sept 09
Dan Burisch Workshop (with Marcia McDowell), Zurich Conference | 10 July 09
Dan Burisch: Stargate Secrets | June 07 Part 1
Dan Burisch: Stargate Secrets | June 07 Part 2
Dan Burisch: Out from under Majestic | July 06 Part 1
Dan Burisch: Out from under Majestic | July 06 Part 2
Dan Burisch: Out from under Majestic | July 06 Part 3
Dan Burisch interviewed by Bill Hamilton | 18 Sept 02
Dan Sherman: Way Above Black | June 07
David Icke: In Conversation | Feb 09
David Wilcock: Camelot in LA Conference presentation | 19 Sept 09
David Wilcock: Futuretalk 1 | Mar 08
David Wilcock: Jumproom to Mars | Dec 07
David Wilcock: The Road to Ascension | June 07 Part 1
David Wilcock: The Road to Ascension | June 07 Part 2
David Wilcock: The Road to Ascension | June 07 Part 3
David Wilcock: The Road to Ascension | June 07 Part 4
Dolores Cannon: Convoluted Earth | April 2010
Duncan O'Finioan: Camelot in LA Conference presentation | 19 Sept 09
Duncan O'Finioan and David Corso: An Unconventional Friendship | Jan 07
Duncan O'Finioan: Ultimate Warrior | Nov 06
Elizabeth Nelson – Flight 93 | Feb 09
Erich von Däniken: Questions, not Answers | May 09
Futuretalk 1: A further conversation with David Wilcock | Mar 08
Futuretalk 2: Michael St. Clair | 21 May 08 Part 1
Futuretalk 2: Michael St. Clair | 21 May 08 Part 2
Futuretalk 3: Henry Deacon and Michael St. Clair, A Conversation | 15 July 08
Futuretalk 4: David Icke: In Conversation | Feb 09
Futuretalk 5: Bob Dean, Henry Deacon, Alfred Webre | 26 July 09
Gabriele Stähler: Vitamin D3 | Oct 09
Gary McKinnon: Hacking the Pentagon | June 06
George Green: Messages for the Ground Crew | April 08 Part 1
George Green: Messages for the Ground Crew | April 08 Part 2
Gordon Novel: Renegade | Dec 06
Henry Deacon interviewed by Rafael Palacios | July 09
Henry Deacon: Futuretalk 3, including Michael St. Clair | 15 July 08
Henry Deacon, a Livermore Physicist | Sept 06 Part 1
Henry Deacon, a Livermore Physicist | Sept 06 Part 2
Henry Deacon, a Livermore Physicist | Sept 06 Part 3
Henry Deacon, a Livermore Physicist | Sept 06 Part 4
Henry Deacon, a Livermore Physicist | Sept 06 Part 5
Jane Bürgermeister: David and Goliath, Vienna | 8 Sept 09
Jessica Schaub: A Crystal Child Speaks Out | Dec 08
Jim Humble: The story behind Miracle Mineral Supplement | Nov 08
Jim Marrs: The Rise of the Fourth Reich in America | Feb 09
Jim Sparks and Bill Holden: Making the Connection | Apr 08
Jim Sparks: The Keepers | June 07
John Lear Tells All | April 08 Part 1
John Lear Tells All | April 08 Part 2
John Lear Tells All | April 08 Part 3
John Lear Tells All | April 08 Part 4
John Lear: Flying into the Sun with John Lear | August 2006
Jordan Maxwell: Camelot in LA Conference presentation | 19 Sept 09
Jordan Maxwell: The Takeover of Planet Earth | Sept 09
Joseph Farrell: Nazi International | Feb 09
Keshe, MT – Death Threats & Free Energy | March 16 2014
Klaus Dona: Spiritual Archaeologist | Oct 09
Leo Zagami: Illuminati Whistleblower | Feb 08 | Part 1
Leo Zagami: Illuminati Whistleblower | Feb 08 | Part 2
Leo Zagami: Illuminati Whistleblower | Feb 08 | Part 3
Dr. Leonard Horowitz: Emerging Viruses | June 09
Luca Scantamburlo: The Return of Planet X | Feb 08 Part 1
Luca Scantamburlo: The Return of Planet X | Feb 08 Part 2
Marcia Schafer: Camelot in LA Conference presentation | 19 Sept 09
Marcia Schafer: Ground Crew 101 | Sept 08
Marcia Schafer: Part 3, Bob Dean An Officer and a Gentleman | May 07
Michael St. Clair: Futuretalk 2 | 21 May 08 | Part 1 | Part 2
Michael St. Clair: Zen of Stars | Sept 06
Miriam Delicado: Camelot in LA Conference presentation | 19 Sept 09
Miriam Delicado: A Message | 21 Aug 09
Miriam Delicado: Miriam Blue Star | Sept 08
The Mitchell-Hedges Crystal Skull interview with Bill Homann | Oct 08
'Mr. X', ET Archivist | May 06
Patrick Geryl: The World Cataclysm in 2012 | Aug 09
Dr Paul LaViolette: Earth under Fire | 29 July 09
Dr. Pete Peterson | June 09 Part 1 – Bill Ryan
Dr. Pete Peterson | June 09 Part 2 – David Wilcock
Dr. Pete Peterson | June 09 Part 3 – Kerry Cassidy
Peter Levenda: Sinister Forces | Feb 09
Ralph Ring: Aquamarine Dreams | Aug 06
Richard Dolan: Camelot in LA Conference presentation | 19 Sept 09
Richard Hoagland: Dark Mission | Dec 07 Part 1
Richard Hoagland: Dark Mission | Dec 07 Part 2
Richard Hoagland: Dark Mission | Dec 07 Part 3
Dr Steven Greer: The Unknown Agenda | 26 July 09
Valery Uvarov: Pyramid Power and 2012 | Oct 07 Part 1
Valery Uvarov: Pyramid Power and 2012 | Oct 07 Part 2
Zurich Conference Panel Discussion | 11 July 09
Audio Interviews
Angelo-Saxon Mission, Witness Interview (transcript only)
George Green: Telephone interview transcript | 2 Sep 08
Bob Dean: An informal interview | 25 Feb 09
Clay and Shawn Pickering | 3 Nov 09 (coming soon)
Rebecca Jernigan: Telephone conversation transcript | 4 Oct 08
Dane Tops | Sept 09 (transcript only)
David Wilcock's Amazing True History of the World, telephone interview | 9 Sept 08
Elizabeth Nelson: Flight 93 | Feb 09 (transcript only)
Gerald Celente | 10 Oct 09 Not Available
James Martinez re Walter Bowart and Mind Control | 30 Nov 09 (coming soon)
Ricardo Silva: Vilcabamba Insider | Jan 09 transcript only (coming soon)
Stephen Bassett | 13 Nov 08
Wade Frazier: A Healed Planet and the role of Free Energy | Mar 09
Dr John Waterman: On Vaccines | 14 July 09 (coming soon)
Whistleblower Radio
No transcripts available.
Need transcribers
Other Audio
Benjamin Fulford | 20 Nov 09
Benjamin Fulford, telephone interview | 6 Sept 08
Dr Bill Deagle | 24 Nov 09 (coming soon)
Dr Bill Deagle | 15 Nov 09 (coming soon)
Dr Bill Deagle | 19 Aug 09 (coming soon)
Dr Bill Deagle | 29 April 09
Dr Bill Deagle | 16 Feb 09
Dr Bill Deagle | 4 Oct 08
Dr Bill Deagle | 24 Sept 08
Bill Ryan and Kerry Cassidy interviewed on Dr. Bill Deagle's radio show | 12 Jan 10 (coming soon)
Bill Ryan and Kerry Cassidy interviewed by Rayelan Allan, Rumor Mill Radio | Pts 1, 2, 3 | 27 Nov 09 (coming soon)
Bill Ryan and Kerry Cassidy interviewed by Rebecca Jernigan | 21 Sept 09 (coming soon)
Bill Ryan and Kerry Cassidy interviewed on Paranexus Radio | 18 Sept 08
Brian O'Leary: Short conversation on free energy, Switzerland | 8 July 09 (coming soon)
Brian O'Leary: Introduction, Camelot Live in Vilcabamba | Jan 09
Duncan O'Finioan | 13 April 09
George Green | 24 Feb 09
George Green | 21 Oct 08
George Green 23 Sept 08
George Green | 2 Sept 08
Henry Deacon: A Conversation – Futuretalk 3 | 15 July 08
Henry Deacon, a Livermore Scientist (transcript only)
Dr. John Waterman | 1 Nov 09 (coming soon)
Peter Levenda, audio interview | Feb 09
Wade Frazier and Brian O'Leary talk about free energy, Skype conference | 27 Mar 09 (coming soon)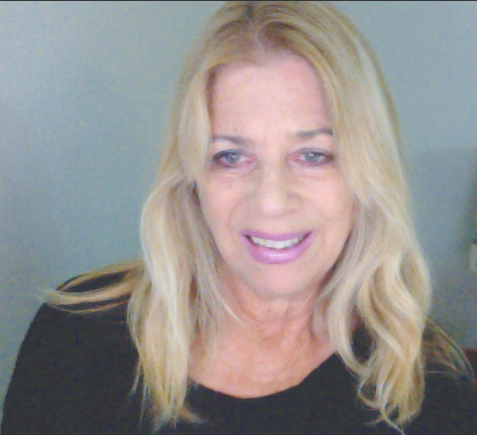 Kerry Cassidy is the CEO/ Founder of Project Camelot. Kerry is a documentary filmmaker/investigative journalist, author and well known host of Project Camelot TV broadcasting weekly live shows on Youtube.  PROJECT CAMELOT  http://projectcamelot.tv aka projectcamelotportal.com  –  is a leader in the alternative media sector, with a Youtube channel that has over 1000 video interviews over past 16 years, plus 5 years of radio show interviews and over 70 million unique viewers worldwide with over 312,000 subscribers. Kerry travels the world conducting interviews and documenting the testimony of whistleblowers with above top secret clearances as well as authors, researchers and experiencers covering conspiracies, the secret space program, black projects, ETs, kundalini and ascension and free energy. She speaks at conferences around the world and is considered one of the leaders of the disclosure movement. Kerry's book, "Rebel Gene: Secret Space and the Future of Humanity" documents her trip down the rabbit hole and years in Project Camelot. 5-STARS ON AMAZON! Due to censorship and demonetization by Youtube Project Camelot has now become a subscription based platform.  JOIN NOW BECOME A MEMBER
DISCLAIMER
Project Camelot does not necessarily agree with or endorse all of the views represented by those we interview or have on our radio shows, internet TV shows or other broadcasts and productions.What Camelot is about is the investigation into the mysteries that surround us. We are all, in a sense, investigators of our world. And while we, as individuals, may not agree with everything presented on our site, we fully support freedom of thought and speech as well as the Quest for truth.
JOIN ME ON TELEGRAM:  NEWS & UPDATES DAILY!

https://t.me/projectcamelotKerry

GET ACCESS TO ALL CAMELOT VIDEOS SINCE DEMONETIZATION ON YOUTUBE BACK IN MAY 2020…VIDEOS BANNED OR CONTROVERSIAL…SUPPORT OUR WORK!  SUBSCRIBE!