Links to all EIGHT of the Mark Richards interviews:
For over 30 years, Captain Mark Richards has been and still is, a prisoner of the war between on and off planet races that have dominated Earth for centuries.  He is an honorable officer of the Navy, who because of his rebellion against the Draco and Reptoids (Luciferian alliance) is considered a threat to their operations. 
He was  framed for a murder he is accused of having  masterminded while he was on a mission off planet in service to humanity.  He was Captain of a starship enterprise type vessel, fighting the war against aliens bent on the takeover of Planet Earth.
I am the only journalist who has interviewed him in person while he is in prison.–Kerry Lynn Cassidy, Project Camelot
CAPTAIN MARK RICHARDS TOTAL RECALL VII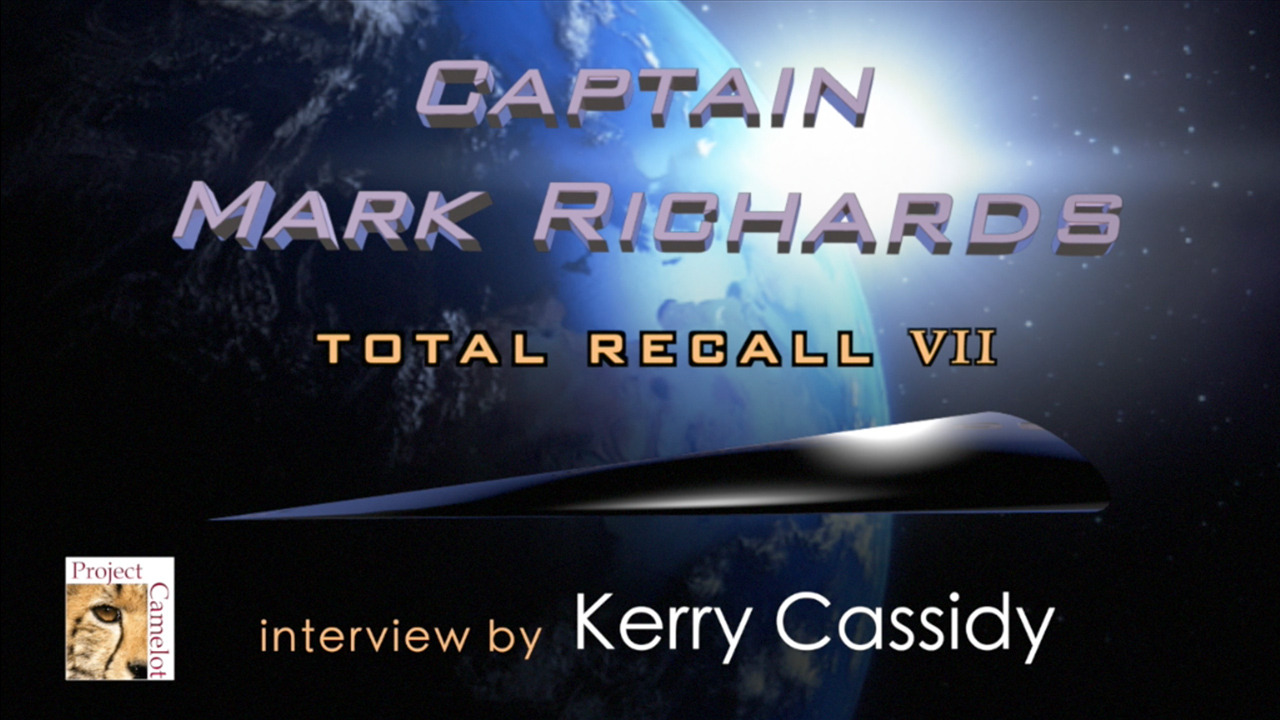 CAPTAIN MARK RICHARDS VI — EARTH DEFENSE
CAPTAIN MARK RICHARDS TOTAL RECALL V
CAPTAIN MARK RICHARDS TOTAL RECALL IV
CAPTAIN MARK RICHARDS TOTAL RECALL III
CAPTAIN MARK RICHARDS TOTAL RECALL II
CAPTAIN MARK RICHARDS TOTAL RECALL I
Kerry Cassidy is the CEO/ Founder of Project Camelot. Kerry is a documentary filmmaker/investigative journalist and well known host of Project Camelot TV broadcasting weekly live shows on Youtube.  PROJECT CAMELOT  http://projectcamelot.tv aka projectcamelotportal.com  –  is a leader in the alternative media sector, with a Youtube channel that has over 58 million unique viewers worldwide and over 200,000 subscribers. Kerry travels the world conducting interviews and documenting the testimony of whistleblowers with above top secret clearances as well as authors, researchers and experiencers covering conspiracies, the secret space program, black projects, ETs, kundalini and ascension and free energy. She speaks at conferences around the world and is considered one of the leaders of the disclosure movement.