ARTICLE by Kerry Cassidy
10.15.23
UPDATE:
Bottomline if the Israeli AI was out of control and mimicked Netanyahu ordering a stand down… THEY WOULD NEVER ADMIT IT.
INFOWARS:
 

Bombshell Report! Israel Ordered Military to Stand Down During Hamas Assault
"The IDF was given stand down orders – both the army and the Air Force – seven hours to stand down while those attacks took place," says Jewish charity leader.
…Jewish Pro-Life Foundation leader Cecily Routman, citing government sources, claimed Netanyahu ordered the stand down to allow Hamas to launch its attack in order to justify Israeli retaliation against Gaza meant to ultimately wipe the Palestinian enclave off the map."—https://www.infowars.com/posts/bombshell-report-israel-ordered-military-to-stand-down-during-hamas-assault/
MY COMMENT:
What they are probably doing right now is spreading the news of this 'stand down' STORY  and blaming it on Netanyahu (A… FALL-GUY limited hangout) and take him down.  But that is NOT what really happened.   They are claiming his plan is to wipe Palestine off the map but it's not only his plan.  As always they need a fall-guy patsy….too many people are aware this was an inside job planned OP…
IN FACT THIS MAY BE ALL AI… out of their hands.
In which case who hacked or influenced their AI and changed the course of history?
THE FOG OF WAR REVEALS THE STATE OF THE ENEMY AI AND HIGH TECH  – an exercise in finding vulnerabilities on all sides
Too much about the attacks are obviously allowed to happen.  You have gliders invading airspace over Israeli music concert.  Then vehicles and rockets invading airspace… While Israel is warned and vigilant of imminent attack by Egypt 3 days and earlier of an attack yet the attack is not stopped at the first sign instead it is allowed to create mayhem and to progress past the heaviest border surveillance in the world.  This is obviously allowed. 
The logic that Israel couldn't "make the first move" is not a valid defense for Israel to stand down while under attack lest they be seen to be the 'aggressor' and lose financial and military support from the US and other hidden allies … While watching the skies one can see incoming overflights or invasion of the airspace using top surveillance tech and determine whether it is benign or a threat.  And then act to stop it.
This by the way is the same dynamic as with the DEWS and Maui.. With the type of surveillance airspace is scanned multiple ways and threats can be identified immediately and dealt with.  Otherwise what is the point of high tech surveillance and military operations if they can be circumvented so easily?  It's nonsense.  I have been to Israel and it is heavily surveilled and any incursion would be instantly recognizable and easy to spot.  Most of Israel is exposed, not heavily forested or overgrown.  It relatively barren, rocky and arid.
So this logic is flawed. 
Then it has been suggested that restricting food and water and the necessities of living from the citizens of Gaza is humane 'under the circumstances'.  Why?  Presumably this rationale is that it is better to starve the people so you can flush out the soldiers among them.  But will that work?
Israel tells the occupants of Gaza to abandon their homes and go south which would expose their sons and the male members hidden among them.  Why would they do that to their own relatives and loved ones.  Of course they would not generally leave.  To abandon one known place for another jail-like place from which they may well never be allowed to return.  After all the entire Palestinian homeland is their reason for staying.  They would not abandon the very ground they claim as their own for hundreds of years.
One wonders the motivation of Hamas in even dong the attacks when they must clearly know the risks to have the Israeli military rain down vengeance on the heads and land of their loved ones.  Why would they do this?  What would Iran or any other country be able to persuade them that they would be able to achieve.  You have to put yourself in the minds of Hamas and try to figure out WHAT COULD BE ACHIEVED?  Perhaps only greater world notice over the inequity of their situation… Their land is a jail cell surveilled and locked down daily….
If conditions in any prison get intolerable the inmates will eventually rebel and risk everything through chaos to change the balance of power.  It may be their only hope.  Even their loved ones would have to be consulted and agree before such a move could be made.  Even Hamas have loved ones and families they are clearly putting in jeopardy given the police state they live in from day to day.
If Hamas were given the encouragement of military support from Iran, Lebanon, Turkey and other Arab nations.  Only this and the hope of a much expanded war with Israel would make any move worth the blowback.
Much of the blame for the actions of Hamas is being aimed at Iran and yet what again does Iran have to gain by provoking Israel?  Who benefits and how?
It's hard to see how the moves of Hamas would benefit any other Arab nation. Unless this has to do with upsetting the markets for gas and oil and perhaps an exposure of just how sophisticated high tech and AI capabilities have become. Perhaps this is an exercise on both sides to sharpen their AI supremacy and create challenges that expose their vulnerabilities.
If you go up a level to reveal the thinking of the "controllers" behind the scenes what becomes evident is this roll-out of WWIII is actually a lower level game in preparation for something much greater.
After all they can pull back and stop the war anytime once their objectives have been achieved.
Certainly country leaders are willing to sacrifice infrastructure and lives to determine the state of their enemies current development with regard to AI and high tech.
Attack— retaliate— pull back regroup —rebuild and rearm… with greater knowledge about the competition out there.
Always remember the ultimate invasion we are preparing for is one from OFF-WORLD.
RELATED.
As Israel goes to war, global AI industry faces impacts on several fronts | The AI Beat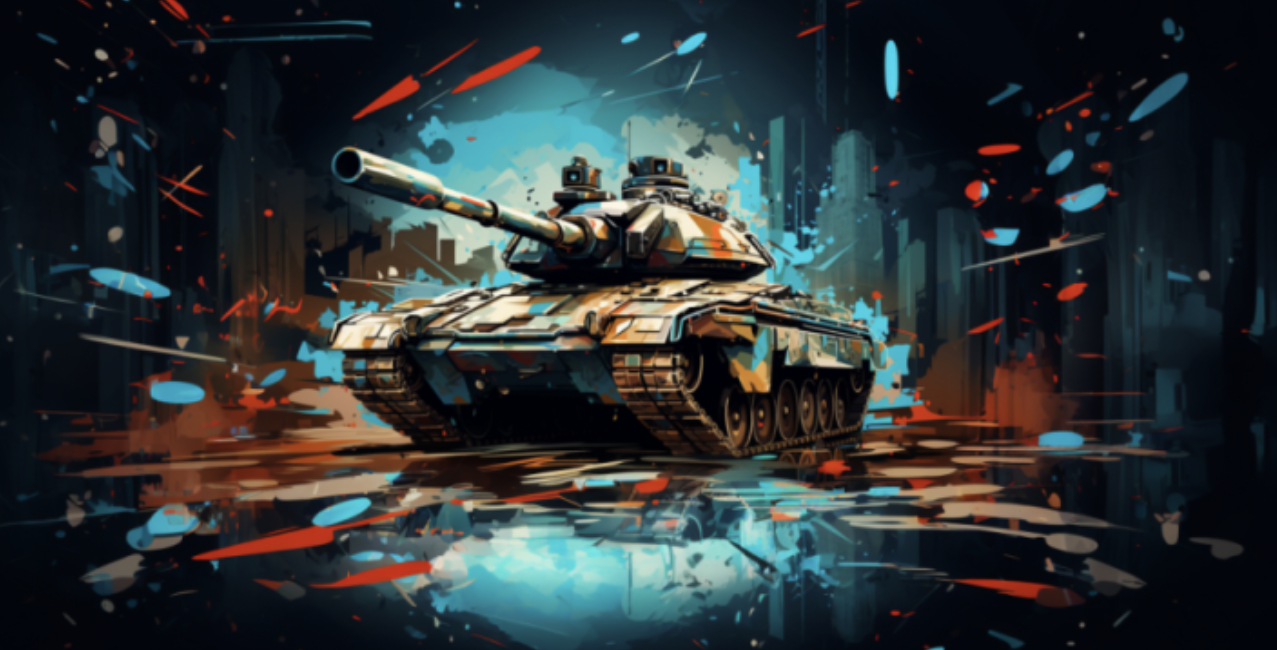 https://venturebeat.com/ai/as-israel-goes-to-war-global-ai-industry-faces-impacts-on-several-fronts-the-ai-beat/
…"For example, a Business Insider report found that AI chatbots are not keeping up with real-time news: "Chatbots, including Google's Bard, Microsoft's Bing, and ChatGPT Plus appear out of touch with the reality of the present day, mixing accurate statements with details that are flat-out wrong or made up in response to Insider's queries about the war between the two Middle East regions." Bloomberg also reported that Bing and Bard falsely claimed there was a ceasefire in place in Israel.
And 404 media published a report last week that AI image detectors are muddying the information waters even further. It found that online AI image detecting tools, which are often inaccurate, "are labeling real photographs from the war in Israel and Palestine as fake, creating what a world leading expert called a 'second level of disinformation.'"
Finally, the attack by Hamas on Israel flew in the face of confidence in AI tools and other high-tech surveillance technologies. Reuters reported that less than a week before the surprise attack, "Israeli officials took the chair of NATO's military committee to the Gaza border to demonstrate their use of artificial intelligence and high-tech surveillance," and in May, Israeli defense ministry director general Eyal Zamir said the country was on the brink of becoming an artificial intelligence "superpower", using such techniques to streamline decision-making and analysis. The article pointed out that this could be a warning to other governments that are increasingly turning to AI contractors. "–ARTICLE LINK ABOVE
A VERY WELL DONE ARTICLE BY JAMES GRUNDVIG OF AMP (AMERICAN MEDIA PERISCOPE).  https://americanmediaperiscope.com/the-israel-false-flag-ignites-the-great-reset-war/
***
KERRY CASSIDY INTERVIEWED BY NICHOLAS VENIAMIN 10-12.-23
KHAZARIAN MAFIA BLOOD SACRIFICE  & PORTAL TECH
https://projectcamelotportal.com/2023/10/12/kerry-cassidy-interviewed-by-nicholas-veniamin-khazarian-blood-sacrifice-portal-tech/
********
KERRY INTERVIEWED BY PATRIOT UNDERGROUND: WAR BETWEEN US : THEY LET THEM IN – NEW!
https://projectcamelotportal.com/2023/10/12/kerry-interviewed-by-patriot-underground-war-between-us-they-let-them-in/