CHRIS ERYX shares how he became cancer free.
see links and info below!
Corriellus Versicolor
Relive greens and Restore
Panacur
Any tractor supply
LINK FOR PANACUR
PURCHASE HERE AND SUPPORT OUR WORK!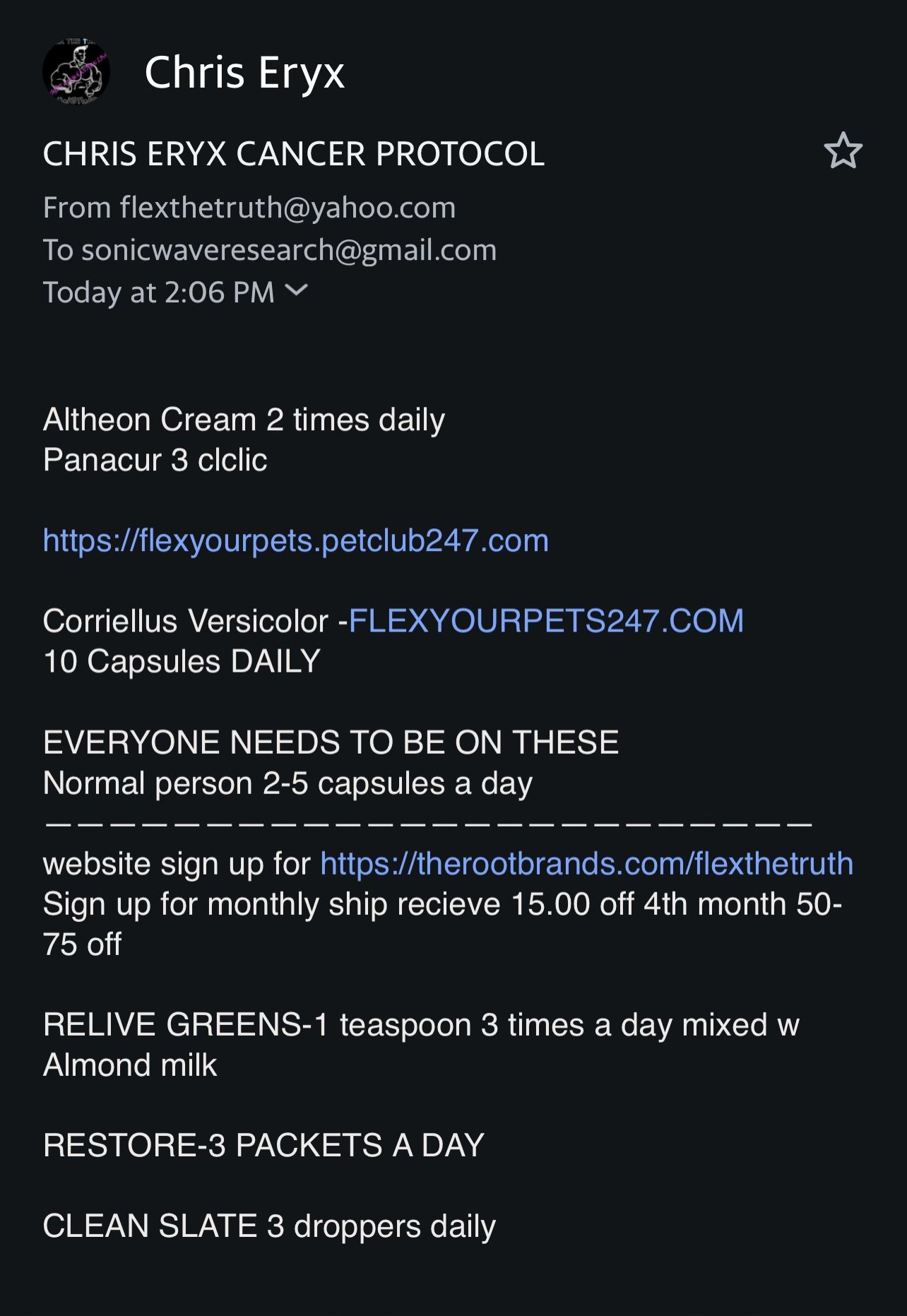 RELATED VIDEO:
CHRIS ERYX AKA BABY TRUMP: HOW TO HEAL YOURSELF OF CANCER AND MORE
MY FIRST INTERVIEW WITH CHRIS ERYX ABOUT HIS LIFE STORY!