THE BEGINNINGS OF PROJECT CAMELOT.  THIS DOCUMENTARY SHORT WAS FILMED PRIOR TO THE OFFICIAL START OF PROJECT CAMELOT BACK IN 2005.  I am reposting it now because it is still highly relevant.
IF YOU KNOW SOMEONE WHO IS JUST LEARNING ABOUT THIS TOPIC, SEND THEM THIS LINK!
SHORT INTERVIEWS WITH: RICHARD DOLAN, JIM MARRS, STEPHEN BASSETT, PETER ROBBINS AND MORE…
Back in November of 2005 I had just bought a consumer grade camcorder and attended the Crash Retreival conference in Las Vegas where I decided to do a 'man on the street' type short film interviewing various researchers and known ufologists on whether they themselves had ever seen a ufo. For the record. What I found interesting is that like Peter Robbins says, in a way, they started out as objective chroniclers of 'the story' and ended up falling down the rabbit hole themselves… Here is a brief look at their experiences, the military's part in all of it and where it just might be leading…
The first frame is a satellite or rocket launch from Vandenburg.  The Dragon shape was made at the same time in another part of the sky… by UFOS…
Second Copy:
Added note:  The cover shot of this documentary is a design made by UFOs shot on the coast in Malibu!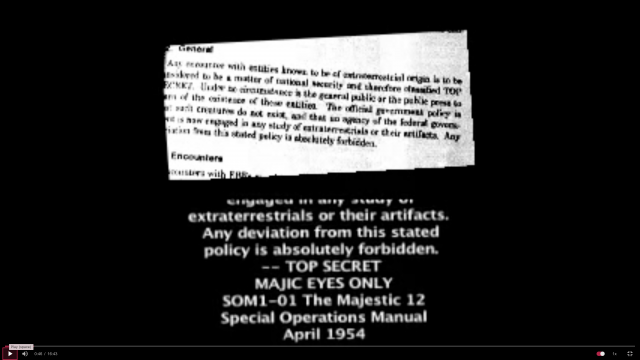 MJ12:  SPECIAL OPERATIONS MANUAL