LINK FOR NANO SOMA ON FRONT PAGE OF THIS SITE AND HERE.
SEE THE BOTTOM OF THIS PAGE FOR NANO SOMA TESTIMONIALS!!
***
Below are some possible solutions to the Nano in Vaxes, chemtrails, our food and water.  Follow your own inner dictates and consult your physician if you prefer. 
DISCLAIMER:  This is only posted for consideration and entertainment purposes.
Personally I use:  Nano Soma (see the ad below), COLLOIDAL SILVER (said to be the best for removing nano) and MMS–or OXYGEN DROPs which contain a weaker version of the same thing…And once in a while canned beans (the old style pork and beans (which they say removes heavy metals according to an insider source).  And Zinc, Pine needle tea, C60 and CBD.
FRONTLINE DOCTOR:  YOU CAN DETOXIFY FROM GRAPHENE OXIDE AND SPIKE PROTEINS https://beforeitsnews.com/u-s-politics/2021/12/americas-frontline-doctor-you-can-detoxify-yourself-from-graphene-oxide-much-more-video-2585914.html
WHERE TO GET EDTA / DR. MICHAEL ROTH
https://us.amazon.com/vdp/35b6cc59e3c44a5fadb57a4dda6aa520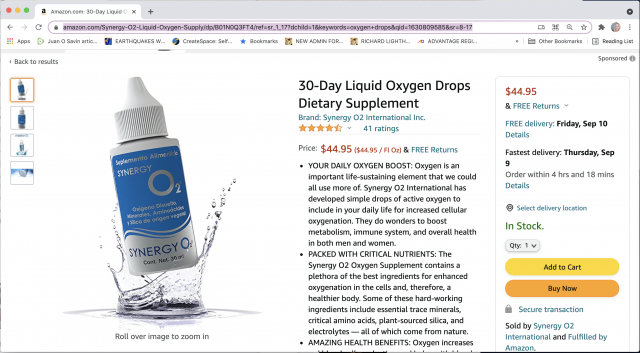 Note:  for fans of Gene Decode in a few videos he talks about taking a very hot both in alfalfa pellets (from a pet store!) watching the nano leave his body and flow into the alfalfa…then rinsing in the shower using something like Peppermint… don't quote me…. the videos are maybe on Rumble or Bitchute.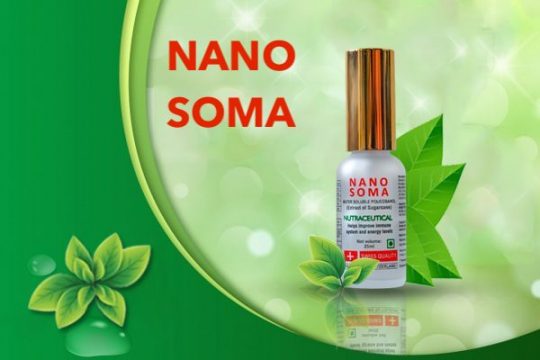 MMS AND CHLORINE DIOXIDE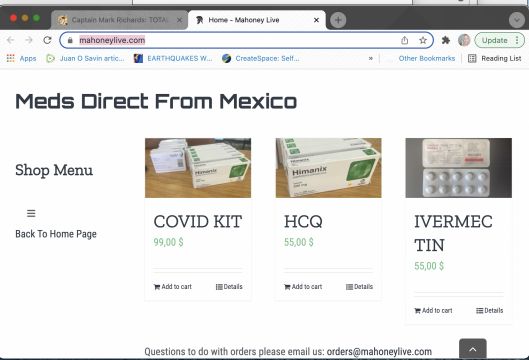 Removing Spike Proteins, Eliminating Graphene Oxide, Reversing mRNA Damage, & more w/ Dr. Nieusma
SOME SUGGESTED DETOX FROM NANO ROUTINES[
Forwarded from Daniëlle (Danielle Stotijn)]
How to Remove Chemtrail Toxicity/Nanotechnology from your body:
1. Put a pinch of high vibe, nutritional sea salt, Redmond's real salt, bamboo salt, programmed with love, holding the intention of blocking nano proliferation, commanding the unbinding and the purging through feces and urine all nano particulates safely, without harm to your physiology, on your food and in your drinking water daily, each meal, each glass of water. Most important thing you can do!
2. Drink 1 ounce of apple cider vinegar in 1 cup of water, 3 times a day. If that's too strong, make two cups of water.
3. Take 1/4 tsp of food grade aluminum free baking soda three times a day in freshly squeezed lemon water.
4. Take boron supplements as directed.
5. Take Activated Charcoal two to three times daily with plenty of water. It's a binder and it constipates.
6. Liquid Zeolite to pull heavy metals.
7. Take L Glutathione. Be gentle starting this for immune compromised folks. If you cant tolerate orally, take a capsule and insert vaginally or anally to let the amino acid get into your system and liver gently.
8. Foods high in natural L Glutathione is asparagus and globe artichokes. Bon appetite!
9. Golden Paste: Make and take golden paste three times a day. Google recipe. Make up. You can freeze extra. Great for inflammation, pain and so much more.
10. Golden Milk: Add golden paste to coconut milk, goat milk, raw cow milk, almond milk made at home. Add cinnamon, clove, cardamom, cayenne, whatever else you desire. Drink before bed. Inflammation buster. Mucous buster.
11. D3 with K2 daily.
12. Bentonite clay, take orally to extract toxins from bowels.
13. Take chlorophyll. Chlorella is now very contaminated as is spirulina. Chlorophyll is cleaner.
14. Take diatomaceous earth but start slow for weakened bodies especially people riddled with candida. A dusting on the pinky to make sure you can tolerate it.
15. Take oregano oil daily.
16. Take oil of cilantro.
17. Use Manuka honey daily.
18. Put 2-4 drops of 35% food grade hydrogen peroxide in 1 liter of water and drink. This oxygenates the blood killing pathogens.
19. Take a high grade magnesium or use magnesium oil transdermally.
20. Take a high grade trace mineral daily.
21. Use Illumodine Iodine and Nascent Iodine. Suggested dose is 3-5 drops in 16oz of water, after 7 days this dosage can be safely doubled to 6-10 drops per 16oz of water.
22. Essiac Tea treats cancer, fungi, heavy metals, toxicity
23. Liquid Silica removes all sorts of pathogens from the body
24. Tea tree oil, 1 drop in manuka honey
25. Structured Silver in Suspension. Suggested dose is 2-3 drops per 1 liter of water, 2 times per day.
26. Take MMS
27. Take Fulvic Acids
28. Use colloidal silver especially nasal spray.
29. CBD oil, high organic grade
30. Take food grade vitamin C daily. Tapioca is a great one from Pure Formulas.
31. Eat plenty of oranges, grapefruits, lemons and limes. Take the peels of any and all of the above. Dry. Grind in a coffee grinder with no coffee residue in it until powder. Put in a jar. Theres your perfect Vitamin C.
32. Water cleanse for 3 days. Just lemon in water or apple cider vinegar in water only for three days with trace minerals.
33. Eat tons of sunchoke artichokes, organic. Wash. Grate. Add in freshly squeezed lemon juice and put in fridge, raw. Balances blood sugar levels and pulls radiation especially in this raw, predigested way. Eat at least 1 TBS before your meal or a small bowl between meals.
34. Eat beets. Wash. Grate. Add lemon freshly squeezed. Refrigerate. Put on salads. On the side of food. In between meals. This heals everything especially the blood, liver, gallbladder so you can detox.
35. Eat one to two raw clove of garlic daily. Eat whole. Do NOT chew. Let it dissolve in your stomach slowly. If you must cut to swallow, cut, let it rest 1 minute. Drink down.
36. Use cayenne on everything. I put on most foods. It cleans liver and bowels. Habenara too.
RELATED LINKS:
How to Detox/Get Rid of the Nanotechnology From Chem Trails & Vaccines in Your Body & Cleanse Your Pineal Gland
DETOX AND CLEANSE OUT mRNA AND LIPID NANOPARTICLES AND SPIKE PROTEINS | JUNE 22, 2021
David Avocado Wolfe's Information on Detoxing out the Spike Proteins
Summary of the Spike Protein Protocol 
http://bit.ly/SpikeProtein
This is the updated protocol to protect those who've been injected with the quackccine(s) and the same protocol is useful to protect those concerned with the spike protein shedding coming off those who've been injected. So if you know someone who has been injected and requires help, please provide them with this protocol.
This is the Nutrition Protocol to Prevent Damage from Spike Protein and Derivatives due to Injection and to Protect from Spike Protein Shedding:
• Zinc (30-80mg per day depending on immunological pressure)
• Vitamin D3*
• Lypospheric Vitamin C (30ml, twice daily)*
• Quercetin (500-1000 mg, twice daily)
• Iodine*
• PQQ*
• Pine Needle Tea for shikimic acid or shikimate (from green edible pine needles) There are toxic pine needles, be careful! When drinking pine needle tea, drink the oil/resin that accumulates too! Shikimate, shikimic acid and their derivatives possess: cancer fighting, antiviral, antimicrobial, anticoagulant and antithrombotic properties.
• Fennel and/or Star Anise Tea: These are also an excellent source of shikimate or shikimic acid (which is known to neutralize the spike protein)
• C60 (1-3 droppersfull per day): One of the issues we are seeing with those who have been injected is disturbances in their energetic field (magnetism) and hot spots of inflammation. C60 is a rich-source of electrons and acts like a fire extinguisher to inflammation and simultaneously (because it bio-distributes throughout the body) drives a normalization of electron flow throughout the body. In this category, we offer two products, the traditional C60 product* is made by yours truly and the C60 SuperConcentrate* is made by a carbon scientist friend of mine and contains a higher concentration of electrons.
• Charcoal (2-4 capsules a day): Charcoal is the pre-eminent detoxifier and when taken on an empty stomach, works its way down into the intestines and activates a blood purification process known as "interstitial dialysis". Our Kohlbitr* product is the premier activated coconut charcoal in the world and we also now offer the more gentle birch charcoal.*
•Citrus fruit (especially blood oranges, due to their high hesperidin content — hesperidin is a chalcone like quercetin that deactivates spike protein)
Peppermint (very high in hesperidin)
Wheatgrass and Wheatgrass Juice (blades are high in shikimate)
• Superherbs to help disable spike protein: 
Schizandra Berry* (high in shikimate)
Triphala formulations: In Sanskrit, the word Triphala means "three fruits": a combination of Indian gooseberry (Emblica officinalis), black myrobalan (Terminalia chebula) and belleric myrobalan (Terminalia belerica). The terminalia fruits are rich in shikimate.
St. John's Wort (shikimate is found throughout the entire plant and in the flowers)
Comfrey Leaf (rich in shikimate)
Feverfew (leaves and flowers are rich in shikimate)
Gingko Biloba Leaf (rich in shikimate)
GiantHyssop or Horsemint (Agastache urtifolia) (rich in shikimate)
LiquidAmbar (Sweet Gum tree) A tea of the spiky seed pods is rich in shikimate.
NEW…
Black Cumin Seed — Natural alternative for Ivermectin!
Nigella sativa has been used as traditional medicine for centuries. The oil from its seeds are effective against many diseases like cancer, cardiovascular complications, diabetes, asthma, kidney disease — also effective against cancer in blood system, lung, kidney, liver, prostate, breast, cervix & skin. 
Anticancer Activities of Nigella Sativa 
https://www.ncbi.nlm.nih.gov/pmc/articles/PMC3252704/
Black seeds can also treat respiratory conditions such as allergies, flu, congestion, cough, asthma & emphysema. Black cumin seed has been noted in ancient texts & historical documents for providing therapeutic attributes & supporting the body to heal naturally. 💪🏽
Honey and Nigella Sativa (black cumin seeds) for Covid-19
Honey and Nigella Sativa (black cumin seeds) for Covid-19
BLACK CUMIN SEED OIL 👇🏽
https://www.starseedfuel.com/supplements
RELATED:
Jacques' Newsletter Dec. 16th: Chemtrail Pilot Comes Forward: Mass Human Extinction
REMEDIES: WHAT TO DO IF YOU THINK YOU HAVE THE SO-CALLED VIRUS: TO A FRIEND
*Indicates products found in one place here: http://bit.ly/SpikeProtein
NANO SOMA CUSTOMER REVIEWS:
And now for this week's testimonials:
Recovered from COVID injection adverse reaction in 30 minutes.
Thursday December 2nd, 2021, I received a Moderna booster at about noon. By dinner time, I was chilling, I was hot, having a bad headache and ready to vomit. I lay down at about 7:55 PM. Just like what I have been doing for about a year, I took 5 sprays of NANO SOMA in the mouth, 1 spray in each eye, nose and ear. I thought I was down for the night. I didn't quite fall asleep so that I felt the process of feeling lousy, more comfortable, back to kind of normal, then suddenly feeling good, ready to get up. And I did. I looked at the clock, it was 8:22 PM. In about 30 minutes, I experienced totally opposite feelings of health. I'm even more convinced about NANO SOMA's simple yet profound ability to bring the body back to its optimal health. 
Helen D. Dec 2021
I buy it for my dear friend in South Africa who runs a charity dear to my heart. She has little money, so I bought NANO SOMA for her as she had sleep apnea for over 10 years. After a few days, she started sleeping again.
I got this last week:
Sandy, only God would know how grateful I am for meeting you many years ago. I'm thanking Him every day. I'm sleeping again, after 11 years, due to the best gift I ever received. ??????????
Sandy G. – Dec 2021
Treated my mum successfully with NANO SOMA after she came home from the hospital. (COVID/pneumonia.)
Her recovery has been phenomenal, we did 5 sprays 4 times a day for 1 week, then 5 sprays 3 times a day for three days, then maintenance.
It also cleared out the experimental COVID drugs she was injected with without her consent. Artificial antibodies!!
I watched her life force return, healing, recovery right in front of my eyes for the ten days I was with her supporting her. And she had been through the mill!!
Susan F. who has been a fantastic friend, healer, and warrior of the light for me this past 6 months, also helped me with distant energy work.  
Together with NANO SOMA, my mum has had a speedy recovery and was on the mend in no time at all… 
Warmest, Catherine – Dec 2021
Hi Richard,
You suggested that I ramp up the NANO SOMA from one dose/day to the schedule of 4x/day and so on for the whole purification program. Prior to that, I'd used it 1x/day, the only thing I ever noticed besides it feeling very friendly was that an issue on my skin which had been on my back for several years cleared up completely shortly after I began using it.
The first week of the 4x/day I didn't notice much other than a slight headache one day. The following week I stopped using it after a few days because I managed to irritate a nerve in a tooth in my mouth, which happens every few years randomly. When it gets irritated the pain can be extreme, and this time was actually worse than usual. None of my usual go-to remedies made much difference, other than sipping cool water which only calmed it down for a few minutes. I was reluctant to use NANO SOMA at that point because everything except water had caused greater pain. After nine hours I finally relented and swished some NANO SOMA in my mouth, fearfully. Within about 30 seconds I noticed the pain softening and reducing and within maybe 10 minutes was barely there. I continued to use NANO SOMA whenever the pain started to increase again, but from the start, the periods between flareups kept lengthening and the pain was gradually less. Wi thin about 1 1/2 days it was 95% gone, and I had actually been able to sleep during the night. After three days it was gone entirely. Typically, in the past, (and this has repeated itself about every four years since 2004), the sensitivity might take as much as two weeks to recede, so this was genuinely miraculous by comparison.
I doubt that the flareup had anything to do with using more NANO SOMA the previous week because I'm sure the vulnerability came from some acidic grapefruit I ate too much of. I've never found it to be irritating in the slightest. Nerve pain is horrible, so just knowing that I now have a real answer to it should this happen again has lifted my spirits. Feeling at risk for pain even if it rarely happens is still like a shadow over your life.
I'm very grateful to you both, thank you!
With love,
H.F.  – Dec 2021
Hi Dr. Raghavan,
This is Seyed Mohamed. Today on December 15th I am writing this Testimonial to you. I was affected by COVID-19 on January 14, 2021. I was not able to breathe. My oxygen level went to 80. I was in the hospital for 6 days. They sent me home with an electric oxygen machine. I was using the oxygen machine all the time. I did not use any steroid medicine.
After a lot of searching on the internet, I happened to see NANO SOMA.  I bought NANO SOMA in April. I sprayed it 5 times in my mouth 4 times a day.  I had a CAT scan in May after 5 weeks of NANO SOMA use.  My lung doctor told me I am getting better on my own and there was no need for the oxygen machine in May.
I started NANO SOMA as a Nasal Spray in October.  I had a CAT scan and breathing test on December 10.  On December 14, my lung doctor told me (after looking at the scan and breathing test) that I DO NOT ne ed ANY medicine.
My lung function is back to normal as it was before the COVID-19 attack.  My oxygen level is 98-99 now.
This is a GODSEND REMEDY – NO SIDE EFFECTS.
Our thanks to Dr. Raghavan
God Bless him
Seyed – Dec 2021
I am 65, 5'11" and 305 lbs. Being unvaccinated and recently diagnosed with diabetes, I tested positive for COVID-19. My doc placed me in a high-risk category, of course. However, he was completely surprised on a follow up visit 4 weeks later.
Upon testing positive for COVID-19, I began oral AND nasal self-treatment with NANO SOMA, giving myself a dose of 5 sprays, 6-10 times per day by mouth and several sprays per day intranasally.
My persistent and frequent cough throughout the day and night began to subside in about three days. My constant sharp headache did persist however, with no relief from OTC headache treatments such as Ibuprofen and my sinuses remained clogged for several more days. A feeling of deep exhaustion also persisted for several days, but I could feel a definite posi tive change occurring. My sense of smell and taste was still lacking.
Definite improvements on all fronts became noticeable by week three of this regimen, with my unusually sharp headache at last gone and energy returning to normal levels. The sense of smell/taste did take a few weeks longer to return. The striking event however was that my personal physician was quite surprised that his patient recovered quickly and without incident given the dangerous risk-factors present. It is now time for me to lose a substantial amount of weight, and I will continue to use NANO SOMA on a regular basis to continue my effort to improve my overall health.
NANO SOMA has passed a hugely important use test: my own.
Regards
JM, Rochester NY, USA. Dec 2021
Ten years of testimonials gathered by Raghu can be found at http://raghutestimonials.thenanosoma.com and those gathered by me since December 2019 are at http://testimonials.thenanosoma.com, with a US only subset at http://ustestimonials.nanosoma-usofa.com. Also, these testimonials can now be found in French, Italian, Spanish and German at www.thenanosoma.com.