MUST SEE:  This is my 2nd interview with PATRIOT UNDERGROUND… RE UKRAINE, PUTIN, TRUMP THE BIOLABS AND JFK JR. AND JUAN O SAVIN
RELATED:
RUSSIA CALLING FOR A UN SECURITY COUNCIL MEETING OVE R THE BIOLABS IN UKRAINE IS A GAME CHANGER….WATCH THIS!!!
SEE GEORGE WEBB INFO HERE:
https://twitter.com/realgeorgewebb1/status/1502195017250746374?s=21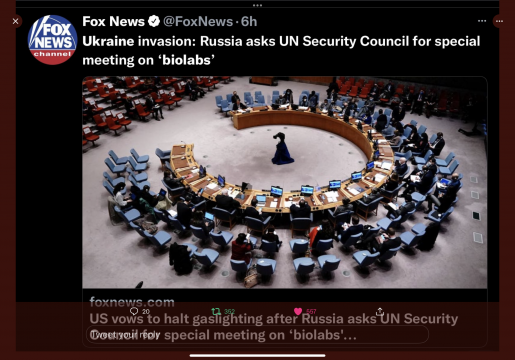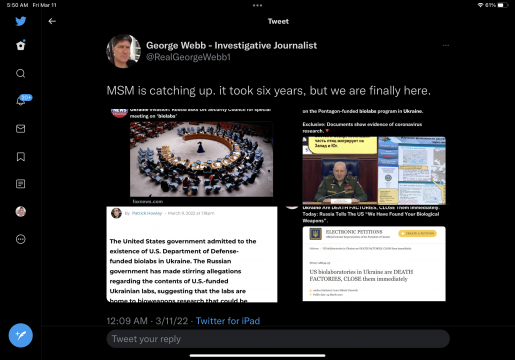 NOTE:  TRUMP IS NOW BACKPEDALING ON RUSSIA AND UKRAINE TO MISDIRECT PEOPLE BECAUSE HIS INITIAL REMARKS WHEN PUTIN WENT INTO NATO WERE IN FAVOR OF IT… CLEARLY HE HAS BEEN TOLD TO APPEAR ANTI RUSSIA IN ORDER TO DISTANCE HIMSELF FROM THE "RUSSIA COLLUSION" NARRATIVE THAT THE LEFT TRIED TO PIN ON HIM LED BY HILLARY IN THE PAST.  DON'T BE DECEIVED.  TRUMP AND PUTIN ARE IN CONTACT AND PUTIN VERY LIKELY IS CONSULTING WITH TRUMP WITH RESPECT TO ACTION S RELATED TO THE BIOLABS…. THIS IS MAJOR…
AND MORE…
History of the Khazarian Mafia (Part 1)
By terrazetzz –
Wednesday, 27 October 2021, 22:30 PM
https://operationdisclosureofficial.com/2021/10/27/history-of-the-khazarian-mafia-part-1/
Human Slavery by Demonic Power: Global Khazarian Mafia
By terrazetzz –
Saturday, 5 February 2022, 21:07 PM
https://operationdisclosureofficial.com/2022/02/05/human-slavery-by-demonic-power-global-khazarian-mafia/
THE FINAL WAKEUP CALL
The Khazarian Mafia Rules the World
https://finalwakeupcall.info/en/2022/01/12/the-khazarian-mafia-rules-the-world/
Excerpt:  …."For the past 70 to 100 years – those who are working with – and in support of the Archon – Anunnaki – Draco Agenda, both human and non-human, have been working very hard behind the scenes to genetically create a brand new human body form, which can live on the surface of the Earth in an even more controlled way.
The "old" genetically downgraded human body form, which you see everywhere on the planet, is the body we all incarnate into, but is no longer able to hold our consciousness down to a very low vibrational level. The people that are awake, are literally breaking free of this hold! This was the Creator's prime intention. Nonetheless, the cabal does not give up so easily!
Their Covid 19 pandemic is their latest plan to kill off 90 percent of the Earth's population, to exterminate the old human body that is no longer working for them!
Then – they are going to apply the "new" body suit called human 3.0, which has already been created, and is ready to be applied in their underground labs –through a process most people cannot even conceive – literally to "force" all souls who cannot get free of the Earth's Gravity – back into the re-incarnation cycle, and into these newly created, and very machine-like bodies. Again, problem solved for the cabal.
The Covid injections carry patented payloads for the cabal as people deliberately are scared, coerced and bullied into taking shots. The patent holders now have an excuse to claim that the injected people are GMO's Genetically Modified Organisms, the new human 3.0.
Having secured an ownership interest the perpetrators call these people by a different name "Trans-Humans". Then the criminals can deny rights, benefits, and guarantees-even the right to live.
Indemnified against any responsibility for the deaths of these innocents these vicious monsters stand ready to claim their belongings and estates."— PETER B. MEYER.     
THE ABOVE  MATCHES MY INFO AND I HAVE BEEN WRITING ARTICLES ON THIS FOR THE PAST TWO YEARS…
KERRY CASSIDY, PROJECT CAMELOT