What's in the vax and where does it lead.
MUST SEE!

WATCH:
"DR. LUC MONTAGNIER, NOBEL PRIZE WINNING VIROLOGIST. — saying vaxxed people will die within 2 years…claims there is "no chance of survival from any form of the [covid19] vaccine."– however, according to Dr. Judy Mikovits says he NEVER SAID THIS.
Here is the video now translated:
https://www.brighteon.com/d3335274-24b1-4a68-942c-92fb8d692255
Apparently DR. JUDY MIKOVITS knows and has worked with Dr. Luc Montagnier and I checked with her to find out if this is real. UPDATE:  she just texted me she will talk about the statement by Dr. Montagnier on Thursday on my show!  FURTHER UPDATE:  She basically is saying they warned everyone but no one listened….
After Broadcast posted to:
PROJECT CAMELOT MEDIA LIBRARY
https://media.projectcamelotportal.com/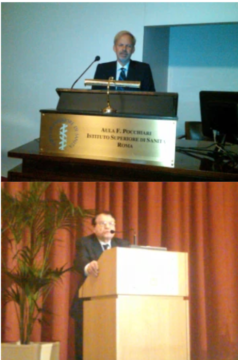 Dr, Robert O. Young, a research scientist at the pH Miracle Center in Valley Center, California, in the fields of hematology and water chemistry, lectures with Professor Luc Antoine Montagnier, a French virologist and joint recipient with Françoise Barré-Sinoussi and Harald zur Hausen of the 2008 Nobel Prize in Physiology or Medicine for his discovery of the human immunodeficiency virus (HIV). A long-time researcher at the Pasteur Institute in Paris, he currently works as a full-time professor at Shanghai Jiao Tong University in China.
RELATED LINKS AND PREP FOR SHOW:
Nuremberg Trial 2.0 is in Preparation: W.H.O and World Leaders Will Have to Answer for 'Crimes Against Humanity'
Nuremberg Trial 2.0 Is In Preparation: W.H.O And World Leaders Will Have To Answer For 'Crimes Against Humanity' 
HAFMay 12, 2021
Nuremberg Trial 2.0 is in preparation, with a class action lawsuit supported by thousands of lawyers and medical professionals worldwide, led by the American-German lawyer Reiner Fuellmich, who is prosecuting those responsible for the Covid-19 scandalmanipulated by the Davos Forum.
In this respect, it is worth recalling that Reiner Fuellmich is the lawyer who succeeded in condemning the automobile giant Volkswagen in the case of the tampered catalytic converters, as well as succeeding in condemning Deutsche Bank as a criminal enterprise.
According to Reiner Fuellmich, all the frauds committed by German companies are derisory compared to the damage that the Covid-19 crisis has caused and continues to cause.
This Covid-19 crisis should be renamed the "Covid-19 Scandal" and all those responsible should be prosecuted for civil damages due to manipulations and falsified test protocols.
Therefore, an international network of business lawyers will plead the biggest tort case of all time, the Covid-19 fraud scandal, which has turned into the largest crime against humanity to ever be committed.
A Covid-19 commission of inquiry was set up in July 2020 on the initiative of a group of German lawyers with the aim of bringing an international class action lawsuit using Anglo-Saxon law.
Here's what Reiner Fuellmich had to say on the findings of the inquiry and the questions to be answered in the forthcoming trial against the WHO and World Leaders for crimes against humanity:
'The hearings of around 100 internationally renowned scientists, doctors, economists and lawyers, which have been conducted by the Berlin Commission of Inquiry into the Covid-19 affair since 10.07.2020, have in the meantime shown with a probability close to certainty that the Covid- 19 scandal was at no time a health issue.
Rather, it was about solidifying the illegitimate power (illegitimate because it was obtained by criminal methods) of the corrupt "Davos clique" by transferring the wealth of the people to the members of the Davos clique, destroying, among other things, small and medium-sized enterprises in particular.
Platforms such as Amazon, Google, Uber, etc. could thus appropriate their market share and wealth.
The three major questions to be answered in the context of a judicial approach to the Corona Scandal are:
1) Is there a corona pandemic or is there only a PCR-test pandemic? Specifically, does a positive PCR-test result mean that the person tested is infected with Covid-19, or does it mean absolutely nothing in connection with the Covid-19 infection?
2) Do the so-called anti-corona measures, such as the lockdown, mandatory face masks, social distancing, and quarantine regulations, serve to protect the world's population from corona?
Or do these measures serve only to make people panic so that they believe, without asking any questions, that their lives are in danger — so that, in the end, the pharmaceutical and tech industries can generate huge profits from the sale of PCR tests, antigen and antibody tests and vaccines, as well as the harvesting of our genetic fingerprints?
3) Is it true that the German government was massively lobbied, more so than any other country, by the chief protagonists of this so-called corona pandemic (Mr. Drosten, virologist at Charité Hospital in Berlin; Mr. Wieler, veterinarian and head of the German equivalent of the CDC, the RKI; and Mr. Tedros, head of the World Health Organization or WHO) because Germany is known as a particularly disciplined country and was therefore to become a role model for the rest of the world for its strict and, of course, successful adherence to the corona measures?
Answers to these three questions are urgently needed because the allegedly new and highly dangerous coronavirus has not caused any excess mortality anywhere in the world, and certainly not here in Germany.
But the anti-corona measures, whose only basis are the PCR-test results, which are in turn all based on the German Drosten test, have, in the meantime, caused the loss of innumerable human lives and have destroyed the economic existence of countless companies and individuals worldwide.'
These Were The Conclusions Of The Committee:
'The corona crisis must be renamed the "Corona Scandal"
It is:
• The biggest tort case ever
• The greatest crime against humanity ever committed
Those responsible must be:
• Criminally prosecuted for crimes against humanity
• Sued for civil damages
Deaths:
• There is no excess mortality in any country
• Corona virus mortality equals seasonal flu
• 94% of deaths in Bergamo were caused by transferring sick patients to nursing homes where they infected old people with weak immune systems
• Doctors and hospitals worldwide were paid to declare deceased victims of Covid-19
• US states with and without lockdowns have comparable disease and mortality statistics
Autopsies showed:
• Fatalities almost all caused by serious pre-existing conditions
• Almost all deaths were very old people
• Sweden (no lockdown) and Britain (strict lockdown) have comparable disease and mortality statistics
Health:
• Hospitals remain empty and some face bankruptcy
• Populations have T-cell immunity from previous influenza waves
• Herd immunity needs only 15-25% population infection and is already achieved
• Only when a person has symptoms can an infection be contagious
Tests:
• Many scientists call this a PCR-test pandemic, not a corona pandemic
• Very healthy and non-infectious people may test positive
• Likelihood of false-positives is 89-94% or near certainty
• Prof. Drosten developed his PCR test from an old SARS virus without ever having seen the real Wuhan virus from China
• The PCR test is not based on scientific facts with respect to infections
• PCR tests are useless for the detection of infections
• A positive PCR test does not mean an infection is present or that an intact virus has been found
• Amplification of samples over 35 cycles is unreliable but WHO recommended 45 cycles
Illegality:
• The German government locked down, imposed social-distancing/ mask-wearing on the basis of a single opinion
• The lockdown was imposed when the virus was already retreating
• The lockdowns were based on non-existent infections
• Former president of the German federal constitutional court doubted the constitutionality of the corona measures
• Former UK supreme court judge Lord Sumption concluded there was no factual basis for panic and no legal basis for corona measures
• German RKI (CDC equivalent) recommended no autopsies be performed
• Corona measures have no sufficient factual or legal basis, are unconstitutional and must be repealed immediately
• No serious scientist gives any validity to the infamous Neil Ferguson's false computer models warning of millions of deaths
• Mainstream media completely failed to report the true facts of the so-called pandemic
• Democracy is in danger of being replaced by fascist totalitarian models
• Drosten (of PCR test), Tedros of WHO, and others have committed crimes against humanity as defined in the International Criminal Code
• Politicians can avoid going down with the charlatans and criminals by starting the long overdue public scientific discussion
Conspiracy:
• Politicians and mainstream media deliberately drove populations to panic
• Children were calculatedly made to feel responsible "for the painful tortured death of their parents and grandparents if they do not follow Corona rules"
• The hopeless PCR test is used to create fear and not to diagnose
• There can be no talk of a second wave
Injury and damage:
• Evidence of gigantic health and economic damage to populations
Anti-corona measures have:
• Killed innumerable people
• Destroyed countless companies and individuals worldwide
• Children are being taken away from their parents
• Children are traumatized en masse
• Bankruptcies are expected in small- and medium-sized businesses
Redress:
• A class action lawsuit must be filed in the USA or Canada, with all affected parties worldwide having the opportunity to join
• Companies and self-employed people must be compensated for damages'
Is the writing on the wall for Gates, Hancock, Fauci and friends? Well the lawsuits have been filed and Reiner Fuellmich's track record certainly suggests they don't stand a chance.
****
BIO(S) AND LINKS BELOW:
DR. ROBERT O. YOUNG:
To learn more and find products go to:  www.phmiracleproducts.com/
UPDATE:  
DR. ROBERT YOUNG
COVID Autopsies Prove Death by Disseminated Intravascular Coagulation or Pulmonary Thrombosis!
www.drrobertyoung.com/so/e8N7-HFDl?cid=8486780f-da1f-4521-b90f-6e16cd07da5c#/main
"Dear Kerry, Thank you for the opportunity to share the New Biology. I didn't mention were people may buy our nutritional products and I know that there lots of interest around the world. Please post this information below my video. All our bestsellers including those I have mentioned in my interview can be found at www.phmiracleproducts.com For International orders we suggest to email product names, quantity, Person's name, address, phone number and email to [email protected] and we will help everyone who contacts us. If someone would like to have a consultation with me they can book it on my personal website here www.drrobertyoung.com/services-page. Thank you again, Best regards, Dr. Robert Young"
ABOUT BIOWEAPONS:  …"Biolabs are acid labs.  There are NO bioweapons.  Germs are born in us and from us.  Viruses are acidic waste from cellular breakdown or fermentation.  Antibiotics have been the result.  Which are nothing more or less than the acidic waste of fermentation.  In other words, you take a yeast-like penicillium and ferment sugar and you end up with the so-called antibiotic which is the acid waste from fermentation.  It is morbid thinking to believe you can cure disease with disease."–Dr. Robert O. Young
Short bio: "Dr. Young may be on the threshold of a new biology, whose principle—if proven—could revolutionize the biology and medicine worlds." Neil Solomon, M.D., Ph.D. Former Head of Research for John Hopkins University.
Over the past two and a half decades, Robert O. Young has been widely recognized as one of the top research scientists in the world. Throughout his career, his research has been focused at the cellular level. Having a specialty in cellular nutrition, Dr. Young has devoted his life to researching the true causes of "disease," subsequently developing "The New Biology™" to help people balance their life.
In 1994, Dr. Young discovered the biological transformation of red blood cells into bacteria and bacteria to red blood cells. He has since documented several such transformations.
Dr. Robert Young has devoted his career to the discovery of the missing pieces necessary to complete the larger picture of health.–taken from his website, www.drrobertyoung.com/
DR. YOUNG'S PAPER:THE TRUTH ABOUT CORONA AND HOW TO PREVENT AND/OR REVERSE THE CORONA EFFECT
www.drrobertyoung.com/post/the-truth-about-corona-and-how-to-prevent-and-or-reverse-the-corona-effect
How the World Became Infected
NOTE:  Considering Dr. Young's premise, within the current world situation and how we got here.  The 'weaponization of acidic rain (made from our cellular acidic waste in bioweapns labs) then distributed in clouds and ultimately acidic rain (or mist) that falls upon us you have the delivery mechanism for creating a worldwide pandemic.  Add 5G being activated in various key cities and you have the heavy concentrations of acid rain coupled with 5G and that results in an irradiated soup all around us and the effect is a high incidence of disease.
Google definition of "irradiation" – Irradiation is the process by which an object is exposed to radiation. … The term irradiation usually excludes the exposure to non-ionizing radiation, such as infrared, visible light, microwaves from cellular phones or electromagnetic waves emitted by radio and TV receivers and power supplies."  The words "usually excludes" are suspect as one can easily see on the contrary in our world becoming irradiated most likely includes radiation, electromagnetic waves emitted by cell phones and TVs as well as 4G and now 5G in some places and significant radiation from leaking nuclear power plants (such as Fukushima).
---
DR. JUDY MIKOVITS
See website:  plaguethebook.com/
From the website:
Dr. Judy Mikovits bio:
#1 on Amazon Charts, New York Times Bestseller, USA Today Bestseller—Over 100,000 Copies in Print!
"Kent Heckenlively and Judy Mikovits are the new dynamic duo fighting corruption in science." —Ben Garrison, America's #1 political satirist
Dr. Judy Mikovits is a modern-day Rosalind Franklin, a brilliant researcher shaking up the old boys' club of science with her groundbreaking discoveries. And like many women who have trespassed into the world of men, she uncovered decades-old secrets that many would prefer to stay buried.
From her doctoral thesis, which changed the treatment of HIV-AIDS, saving the lives of millions, including basketball great Magic Johnson, to her spectacular discovery of a new family of human retroviruses, and her latest research which points to a new golden age of health, Dr. Mikovits has always been on the leading edge of science.
With the brilliant wit one might expect if Erin Brockovich had a doctorate in molecular biology, Dr. Mikovits has seen the best and worst of science. When she was part of the research community that turned HIV-AIDS from a fatal disease into a manageable one, she saw science at its best. But when her investigations questioned whether the use of animal tissue in medical research were unleashing devastating plagues of chronic diseases, such as autism and chronic fatigue syndrome, she saw science at its worst. If her suspicions are correct, we are looking at a complete realignment of scientific practices, including how we study and treat human disease.
Recounting her nearly four decades in science, including her collaboration of more than thirty-five years with Dr. Frank Ruscetti, one of the founders of the field of human retrovirology, this is a behind the scenes look at the issues and egos which will determine the future health of humanity."–from book on Amazon linked below.
…"Analysis by multiple independent groups have estimated that Part 1 has received "over one billion views," making it the most viewed and banned documentary of all time.
If you were brave enough to share the controversial information, thank you! Because of you, the movie has been subtitled in numerous languages and is currently viral in other countries. As a result, a coalition of 27,000 plus scientists and doctors have gathered in support of a movement to reform our corrupt global healthcare system.
We are currently in production on Plandemic Part 2 and over the past few weeks we've interviewed top legal and medical experts that have validated nearly every claim made by Dr Judy Mikovits in Part 1. Part 2 will set the record straight and further expose the blatant lies Big Pharma and Big Media are using to silence a brave woman who simply refuses to bow down to those who profit from keeping us unhealthy and addicted."–Kent Heckenlively, co-author 
VACCINE EXPERT URGES STOP THE COVID VACCINES…