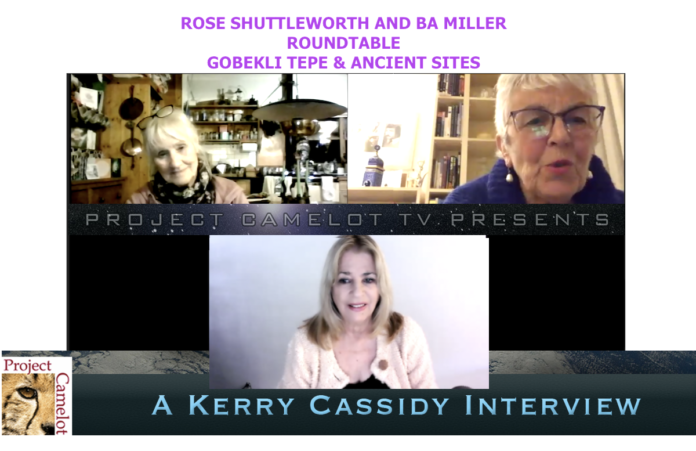 GUEST BIO(S) BELOW.
BA MILLER'S Biography:- Author, blacksmith, dowser, designer, engineer, healer, philosopher, sailor, sculptor, social activist and tree planter – Hamish Miller was all of these. Over the years, he and Ba became well-known as dowsers, with acknowledged expertise in healing and the exploration of earth energies. In 1987 they embarked on a journey with Paul Broadhurst, exploring and following two intertwining energy currents, the "Michael" and "Mary", from the tip of Cornwall at Carn Lês Boel, to Hopton on the Norfolk coast. The result was The Sun and the Serpent (1989), a book which has inspired and continues to inspire thousands of people world-wide, and has encouraged many to develop their own dowsing skills. In 1990 Hamish and Ba launched into an epic 10-year journey across Europe with Paul Broadhurst and Vivienne Shanley, this time following another pair of intertwining currents which they named the "Apollo" and "Athena". This 2,500 mile journey took them from the Skelligs off south-west Ireland to Cornwall and across Europe, to Mount Carmel in Israel. The record of this extraordinary dowsing adventure resullted in The Dance of the Dragon (2000), now sadly out of print Once a physiotherapist and a researcher for Hamish's projects, Ba Miller continues to participate in local dowsing activities. Always energetic, she is able to beat anyone walking up the slopes of Trencrom hill, still plays a mean game of tennis and remains undaunted by the care of the land that she and Hamish planted with trees over the decades. Like her husband, everyone who knows Ba loves her for her wisdom and good sense. And just like Hamish, Ba continues to underestimate her own extraordinary dowsing ability and the extent of her inspiration
BIO:  ROSE SHUTTLEWORTH
ROSE SHUTTLEWORTH Born at the outbreak of the Second World War, Rose, artist, teacher, mother, gardener, campaigner, saleswoman, house-cleaner, Truth-seeker, connector and Earth/Nature-lover. She retired to far West Cornwall in 2000, in response to an inner call based on magical childhood memories of a family holiday in Mullion when she was ten years old and from a desire to plant trees into a very bleak but beautiful, landscape. A meeting with Sheila Jeffries, author and psychic, directed her to become good friends with Hamish and Ba Miller, authors, dowsers and Earth Energy Workers, which totally changed her life-direction A visit to Istanbul in 2005 for the wedding of her younger daughter, re-awoke Rose's Turkish connection and led to her moving to Kalkan in 2006, for a year. She met her Turkish partner, Kazim, in 2007 & still lives there, loves the life and has been led to be involved in many exciting activities with the Earth-energies there and beyond. In May, 2007, Hamish and Ba brought a group of dowsers and fellow seekers to Kalkan where they went to the Chimera and repaired a major earth-energy line. In 2010 Gôbekli Tepe introduced itself and Rose, with Kazim have visited the site six times in order to allow the site to reveal its Truths to them. They led a group of enthusiasts from several countries there in October 2012, just before The Great Shift and made fascinating discoveries Another visit checked the effects of the Shift on the site and then, in 2014, Ba joined the group, bringing some of her Penwith Dowsers. Revelations! But still a little more to be done! ;
In 2014, Ba introduced us to the work of Christian and Barbara Joy O'Brien and their book, 'THE GENIUS OF THE FEW' The Story of Those Who Founded the Garden of Eden, based on the massive work they had undertaken in retranslating the ancient Hebrew texts. The videos show this being discussed by Barbara Joy and Christian's cousin, after Christian died.
1939 – born just pre WW2  Father a Conscientious Objector, Grandfather a Whistleblower for Insurance company scam
 Childhood in Methodism, co-ed. Grammar school,  Art School, Teaching Art Craft and English, marriage, two daughters, agnosticism, politics, charity work, Gurdjieff & Sufism, metaphysics, teaching  secondary school low achievers, working as a gardener, emergency  teaching et al.
2000 – Retiired from teaching Art. Called  to West Penwith Cornwall to restore trees to a naked  landscape Vivid, magical, childhood memories from a family holiday when I was10 years old, and  'knowing'  that I needed  to return.   I met Sheila Jeffries, author and psychic, who introduced me to Hamish and Ba Miller
2005 – Huge inner pressure to move from Cornwall. Younger daughter opened Turkey for me.
 2006 – Launch of Barry Brailsford's and Hamish's Book,' In Search of the Southern Serpen't.' where I met Castle Hill Rocks, The great Head and Cape Reinga, (Rerenga Wairua) –'The place where departing souls return to the stars! '
15th May, Moved out to Turkey for one year. (I'm still there today! ) 
2007 – UK Group came on a visit to Patara in May, Hamish et al 
 Energy work was undertaken using gold, Major ley- line node-rebalancing   Hamish and Ba During this visit, Ba introduced  the white Lions of Timbevati.. I had to investigate
2008 – (Linda Tucker's book found me, in Arcturus, Totnes
2009 – Footsteps to the Soul Workshop, Totnes, Patricia Angove.
 2010 – August   Jane Connolly Bloom told me of BBC Film about Göbekli Tepe  Our first visit in early November :
We met  Muslum, the Museum director,   Sogmatar  Harran.  Discovered details of Nevali Cori & was distraught             
 Gobekli Tepe was magic!    
 2011 – Autumn group trip to Gobekli Tepe was planned.
 February – I went to South Africa – to meet Linda and the White Lions
 We made ceremony on the main energy line which was running below the stars of the Milky Way up through Great Zimbabwe,  the Gold Fields + North, passing  through  the Chimera on the slopes of Turkish, Mount Olympos. 
My right arm was smashed in a car crash en route to see Credo MUTWA.   
Arrived home in early April
Gobekli Teppe plans cancelled 
Mother died on May, 7th
2012 – April – May Kazim & I went to Urfa planning  the Autumn Group trip.Our first attempt to find Nevali Cori below the banks of the Euphrates, from Muslum's colleague's instructions. Magical Mystery Tour! We were led a merry dance with a hair-raising drive across wet fields and streams. The first glimpses of the shell- like sculpted hills which lined the banks of Euphrates, brought in a sudden vision of having walked this way with my tribe long ago, looking for a place to settle.(Lemurian  Messengers?)  The site spoke and I stood at foot of one of the pillars 
October/November. FIRST of the two Group visits that we led. 
***
In 2014, Ba introduced us to the work of Christian and Barbara Joy O'Brien and their book, 'THE GENIUS OF THE FEW' The Story of Those Who Founded the Garden of Eden, based on the massive work they had undertaken in retranslating the ancient Hebrew texts. The videos show this being discussed by Barbara Joy and Christian's cousin, after Christian died.
This description, of very high level, highly developed beings, scientists, involving with DNA combining of theirs & that of Cro-Magnon, to create a new human species and, possibly involved with new plants species too which also appeared in this region made sense to us. In all these explorations at Göbekli Tepe the energies which we experienced were very clear and pure. There was at no time any dark stuff indicated. But we did find a great Portal. And the above findings tally with descriptions of the work undertaken by Aliens, Reptilians & Anunnaki, of which I have no personal experience? In a subsequent Cornwall workshop, with some of those Göbekli Tepe participants, there was some channeling that the portal was where the presently destructive Reptillian race entered and the place from which they will need to be escorted out? That was and still is behind me but we do seem to be in extreme crisis with this contingent on our beautiful planet Earth right now?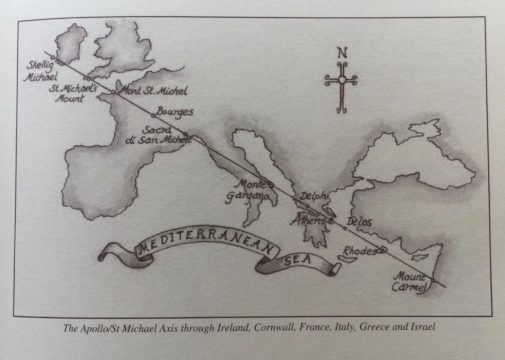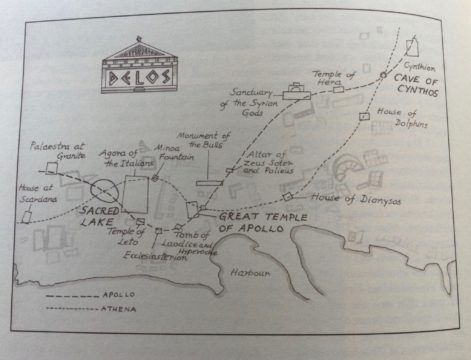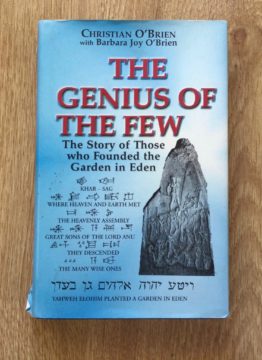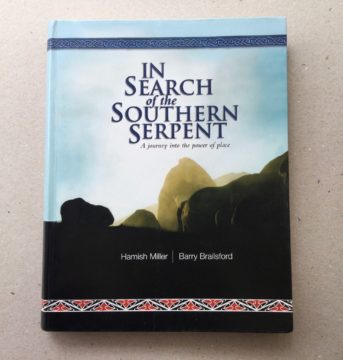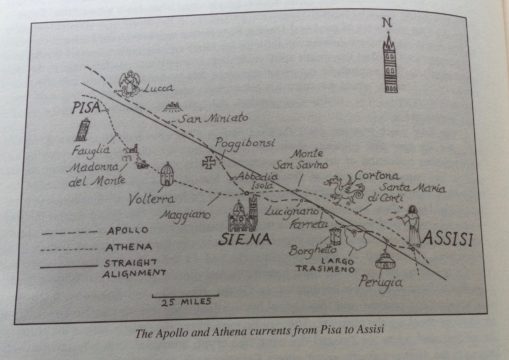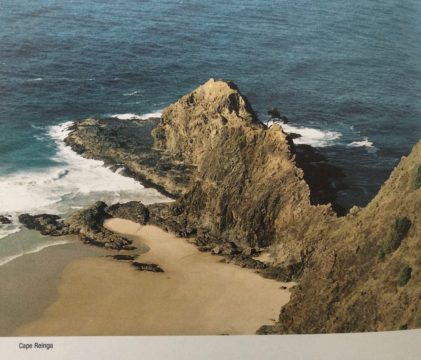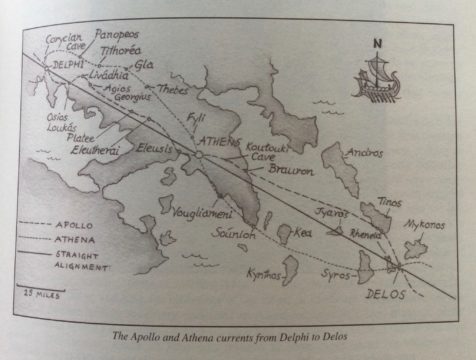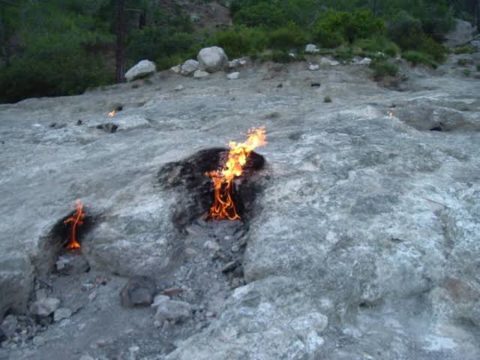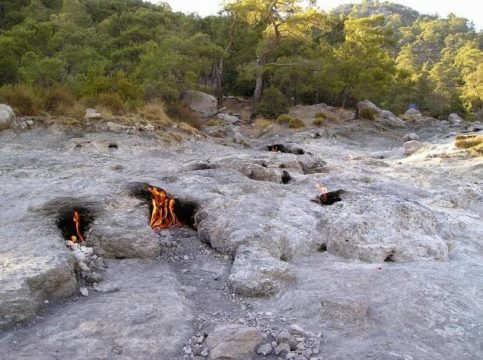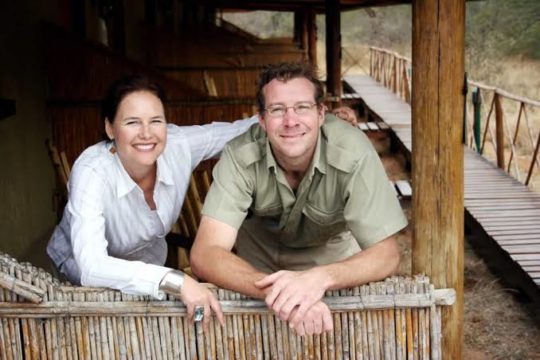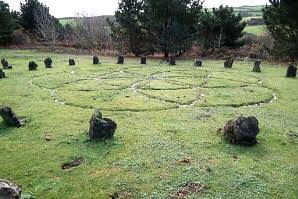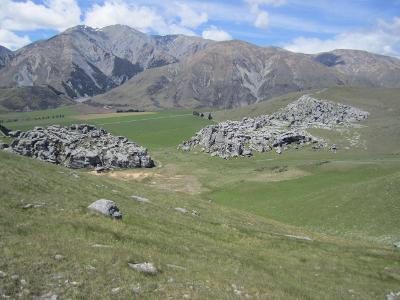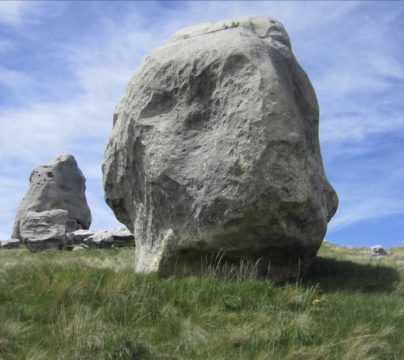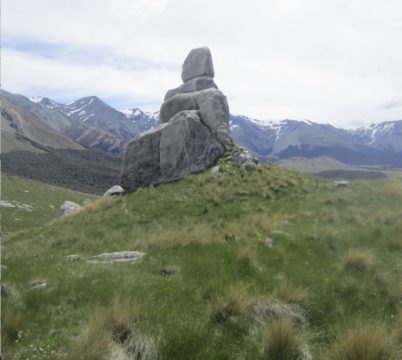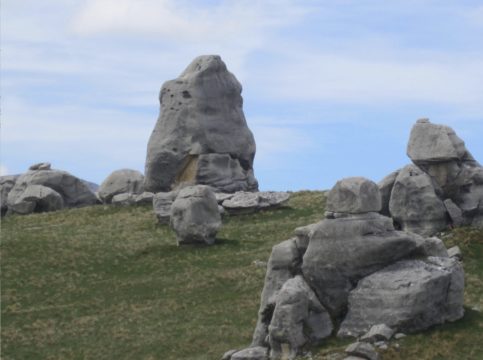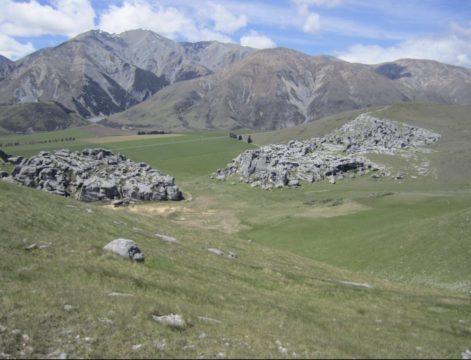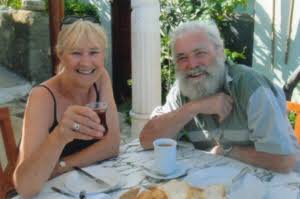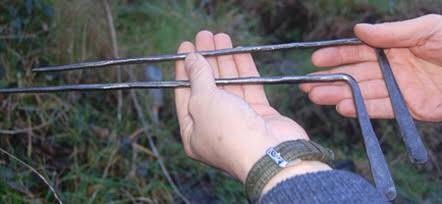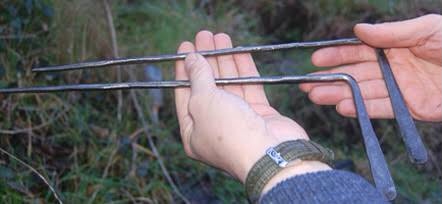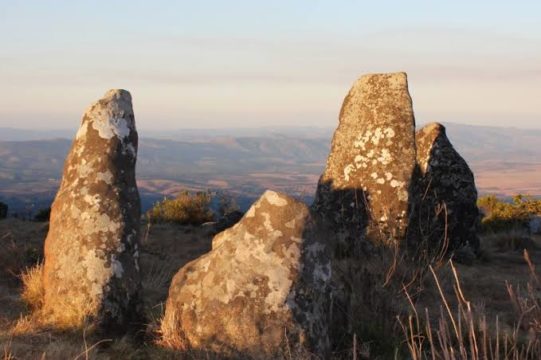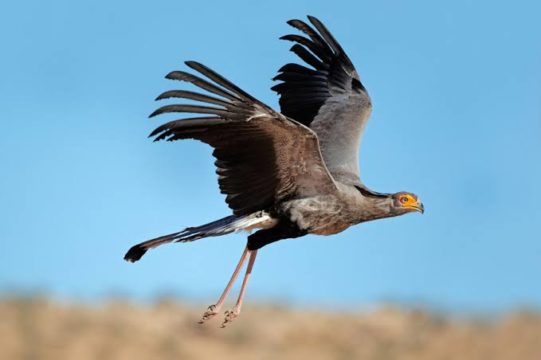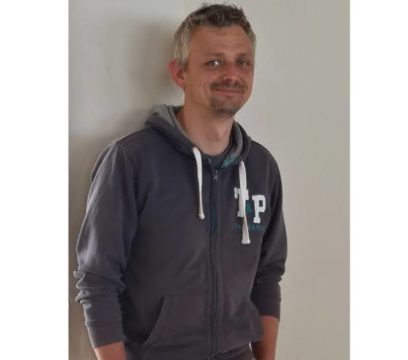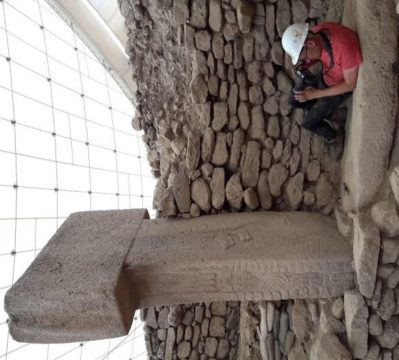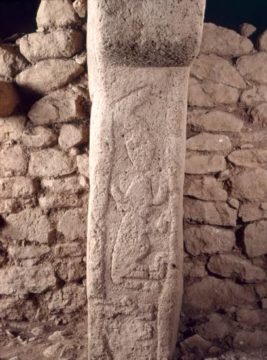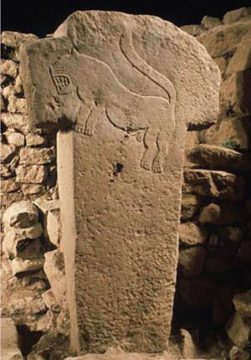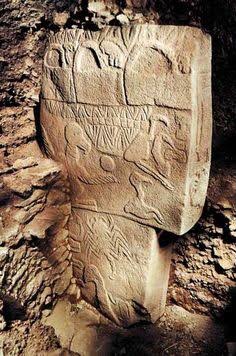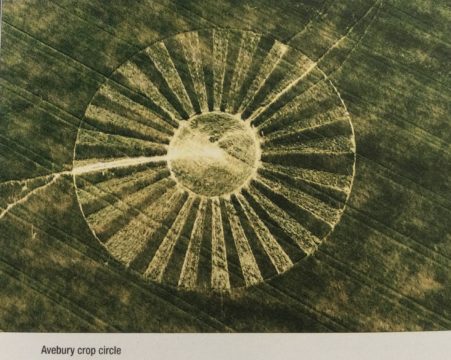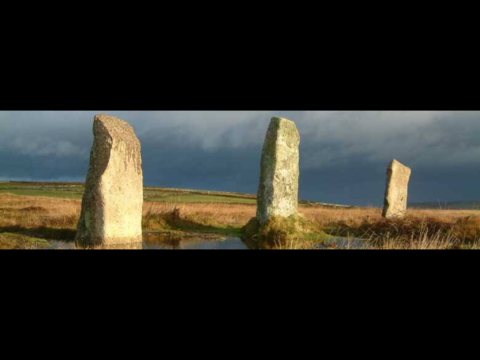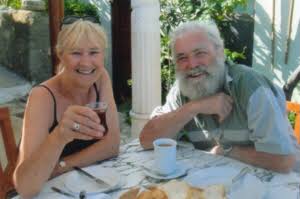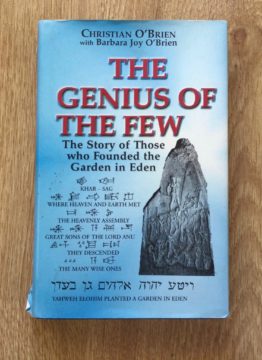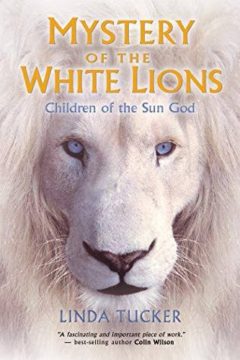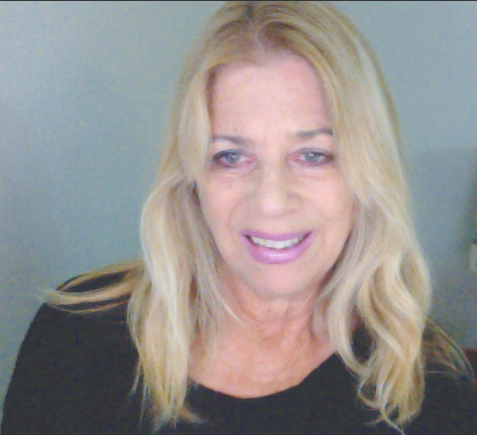 Kerry Cassidy is the CEO/ Founder of Project Camelot. Kerry is a documentary filmmaker/investigative journalist, author and well known host of Project Camelot TV broadcasting weekly live shows on Youtube.  PROJECT CAMELOT  http://projectcamelot.tv aka projectcamelotportal.com  –  is a leader in the alternative media sector, with a Youtube channel that has over 1000 video interviews over past 16 years, plus 5 years of radio show interviews and over 70 million unique viewers worldwide with over 312,000 subscribers. Kerry travels the world conducting interviews and documenting the testimony of whistleblowers with above top secret clearances as well as authors, researchers and experiencers covering conspiracies, the secret space program, black projects, ETs, kundalini and ascension and free energy. She speaks at conferences around the world and is considered one of the leaders of the disclosure movement. Kerry's book, "Rebel Gene: Secret Space and the Future of Humanity" documents her trip down the rabbit hole and years in Project Camelot. 5-STARS ON AMAZON! Due to censorship and demonetization by Youtube Project Camelot has now become a subscription based platform.  JOIN NOW BECOME A MEMBER
DISCLAIMER
Project Camelot does not necessarily agree with or endorse all of the views represented by those we interview or have on our radio shows, internet TV shows or other broadcasts and productions.What Camelot is about is the investigation into the mysteries that surround us. We are all, in a sense, investigators of our world. And while we, as individuals, may not agree with everything presented on our site, we fully support freedom of thought and speech as well as the Quest for truth.
JOIN ME ON TELEGRAM:  NEWS & UPDATES DAILY!

https://t.me/projectcamelotKerry

GET ACCESS TO ALL CAMELOT VIDEOS SINCE DEMONETIZATION ON YOUTUBE BACK IN MAY 2020…VIDEOS BANNED OR CONTROVERSIAL…SUPPORT OUR WORK!  SUBSCRIBE!