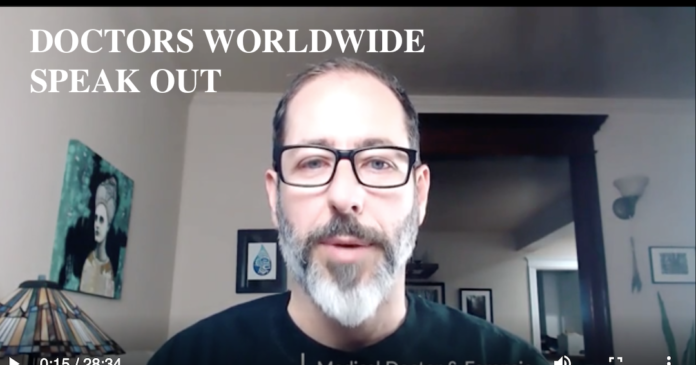 DOCTORS SPEAK OUT ABOUT DANGER OF COVID VACCINES:
COVID TEST IS DANGEROUS FRAUD
COPIED & PASTED from A "front line" NURSE PRACTITIONER.. Speaking out on Facebook
… Basically you would have to be brain dead already to submit – but judging from the number of people willingly restricting their oxygen intake, I'd say there are already MANY who will and are offering themselves up for this invasive PROCEDURE – because it's NOT a test for Covid.
IT doesn't exist! We are "testing" for 2 things, – your submission to willingly have your body violated and for the pretence of finding fragments of previous cold remnants. NOT for Covid 19. This assault is dangerous! This information comes from my colleague doctors.
Brain access, is through the nose. The test has another purpose than what the drug pushers say! Inserting a test bar deeply into the nose, causes haematoencephal barrier damage and can also damage endocrine glands (e.g. hypophysis).
That's why testing hurts so much! The purpose of this deep violation, is to break the barrier and create an entry into the brain for every infection. When wearing a mouth and nose mask, bacteria and CO2 mask are collected and transported to the brain through the nose channel.
Barrier's task is to protect from brain neurotoxins, heavy metals, bacteria and other toxins. If endocrine glands are damaged, symptoms such as muscle weakness, blood circulation, visual disturbances etc. may develop.
There is no legal basis for this physical intervention and it is a mass violation of physical immunity! Wake up to the assault. YOU are being violated along with your rights, No wonder so many "covid survivors" have long term issues.
Anyone would after being subjected to this most sensitive body violation! Anyone who would submit to this needs to wake UP!
…"The COVID-19 vaccines should ring alarm bells because they have a history of serious adverse effects, making the disease worse in vaccinated, and vaccine failure.[12] These adverse effects were reflected in the animal trials. All the vaccinated monkeys who were exposed to the virus to check the vaccine efficacy died. This phenomenon is known as disease enhancement,"–currenthealthscenario.blogspot.com/2020/12/vaccinating-78-billion-with-covid-19.html
DOCTORS SPEAK OUT WORLDWIDE ON COVID Vaccine DANGERS
videos.files.wordpress.com/xnVIrrga/2020-12-07-worldwide-doctors-discuss-informed-consent-re-proposed-vaccine-dec-07-2020_dvd.mp4
RECOMMENDED… THIS VIDEO OUTLINES THE PLANS FOR THE FUTURE BEING EXECUTED NOW WHICH INCLUDES COVID19 AND THE VACCINES.
REGARDLESS OF WHETHER THE CONCLUSIONS ARE CORRECT IT DEMONSTRATES CLEARLY WHAT THEY ARE WORKING TOWARD… youtu.be/aZqIvv2PqoA
BOMBSHELL: Johns-Hopkins researcher says CDC data show COVID-19 has NO effect on percentage of death in older people and has NOT increased number of U.S. deaths
Friday, December 04, 2020 by: JD Heyes
www.naturalnews.com/2020-12-04-research-cdc-data-covid-19-no-effect-deaths.html
2 great doctors discuss PCR tests, Vaccines and the plot to change our genetics
Dr. Carrie Madej with Dr. Andrew Kaufman on vx , hydrogel, and secret government programs
www.youtube.com/watch?v=PFWECf18Oxs
"Pandemic is Over" – Former Pfizer Chief Science Officer Says "Second Wave" Faked On False-Positive COVID Tests
www.zerohedge.com/medical/pandemic-over-former-pfizer-chief-science-officer-says-second-wave-faked-false-positive
Please read Dr. Yeadon's credentials before you simply delete…unless you are comfortable staying in lockdown for the foreseeable future and throwing the world into the worst depression this planet has ever seen. 
STILL NOT CONVINCED…HERE IS A LITTLE BONUS!
Top Pathologist Claims COVID-19 Is "The Greatest Hoax Ever Perpetrated On An Unsuspecting Public"
 . Top pathologist Dr. Roger Hodkinson told government officials in Alberta during a zoom conference call that the current coronavirus crisis is "the greatest hoax ever perpetrated on an unsuspecting public."
www.zerohedge.com/medical/top-pathologist-claims-covid-19-greatest-hoax-ever-perpetrated-unsuspecting-public .  
RIVERSIDE COUNTY SHERIFF REFUSES TO BE BULLIED BY CALIF GOVERNOR NEWSOM OVER LOCKDOWN
DR. ROBERT O. YOUNG
CORONAVIRUS IS MIA (NO EVIDENCE FOR THE "VIRUS"
.."In light of my re-examination of the test protocol to identify SARS-CoV-2 described in the Corman-Drosten paper I have determined that there are significant errors and inherent fallacies which render the SARS-CoV-2-19 PCR test useless."—Dr. Robert O. Young
www.drrobertyoung.com/post/missing-in-action-truth-about-viruses
MAINSTREAM LAWYER HEADS LAWSUIT OVER PCR TESTS AND LOCKDOWN. An international class-action lawsuit German/American Lawyer Sues The World Over Coronavirus Reiner Fuellmich against those responsible for using fraudulent testing to engineer pandemic in order to lockdown the world.
www.youtube.com/watch?v=ZpOzHHJmy7g
TRANSHUMANIST AGENDA: NEXT STAGE VAXES
December 3, 2020
ARTICLE BY Kerry Cassidy
INTERVIEW WITH SACHA STONE: HUMAN RIGHTS ACTIVIST EXPOSING THE AGENDA
DEC 3, 2020
projectcamelotportal.com/2020/12/03/sacha-stone-human-rights-activist-exposing-the-agenda/
Direct
OMINOUS: U.S. POSITIONING NAVAL VESSELS OFF EAST & WEST COASTS; MASSIVE TROOP MOVEMENTS IN CONUS
halturnerradioshow.com/index.php/en/news-page/news-nation/ominous-u-s-positioning-naval-vessels-off-east-west-coasts-massive-troop-movements-in-conus
****
Dr. Leonard Horowitz Files COVID-19 Vaccine Lawsuit to Block FDA's Approval of Pfizer and Moderna's "Genetic Therapies"
GOOD NEWS
medicalveritas.org/covid-19-vaccine-lawsuit/?fbclid=IwAR2OUg4mqitXCiPJJ9ulihSwfXqjtyjMeThUBT_SCF3CEo3xFhvo9Yq3Leo
***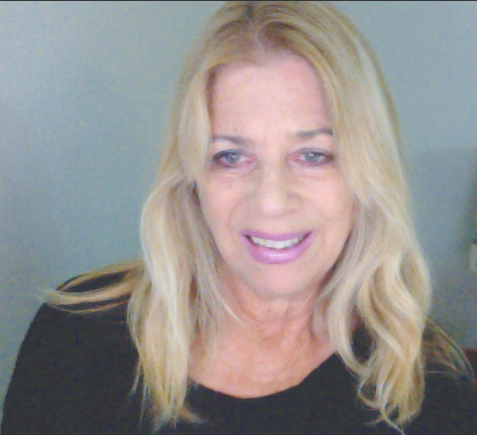 Kerry Cassidy is the CEO/ Founder of Project Camelot. Kerry is a documentary filmmaker/investigative journalist, author and well known host of Project Camelot TV broadcasting weekly live shows .  PROJECT CAMELOT  http://projectcamelot.tv aka projectcamelotportal.com  –  is a leader in the alternative media sector, with a Youtube channel (NOW ON OUR OWN PROJECT CAMELOT LIBRARY)  that has over 1000 video interviews over past 16 years, plus 5 years of radio show interviews and over 70 million unique viewers worldwide with over 312,000 subscribers at the time our youtube channel was removed by the Youtube censors. Kerry travels the world conducting interviews and documenting the testimony of whistleblowers with above top secret clearances as well as authors, researchers and experiencers covering conspiracies, the secret space program, black projects, ETs, kundalini and ascension and free energy. She speaks at conferences around the world and is considered one of the leaders of the disclosure movement. Kerry's book, "Rebel Gene: Secret Space and the Future of Humanity" documents her trip down the rabbit hole and years in Project Camelot. 5-STARS ON AMAZON! Due to censorship and demonetization by Youtube Project Camelot has now become a subscription based platform.  JOIN NOW BECOME A MEMBER
KERRY CASSIDY – PROJECT CAMELOT is now banned and deleted from the following platforms:  YOUTUBE, TWITTER, VIMEO, INSTAGRAM, LINKEDIN FOR TELLING THE TRUTH.  WATCH OUR VIDEOS HERE:
https://media.projectcamelotportal.com/
Over 900 free videos…
DISCLAIMER
Project Camelot does not necessarily agree with or endorse all of the views represented by those we interview or have on our radio shows, internet TV shows or other broadcasts and productions.What Camelot is about is the investigation into the mysteries that surround us. We are all, in a sense, investigators of our world. And while we, as individuals, may not agree with everything presented on our site, we fully support freedom of thought and speech as well as the Quest for truth.
JOIN ME ON TELEGRAM:  NEWS & UPDATES DAILY!

https://t.me/projectcamelotKerry

GET ACCESS TO ALL CAMELOT VIDEOS SINCE DEMONETIZATION ON YOUTUBE BACK IN MAY 2020…VIDEOS BANNED OR CONTROVERSIAL…SUPPORT OUR WORK!  SUBSCRIBE!
http://projectcamelotportal.com/membership-plans/
SEE OUR NEW PROJECT CAMELOT MEDIA LIBRARY AND WATCH OUR VIDEOS