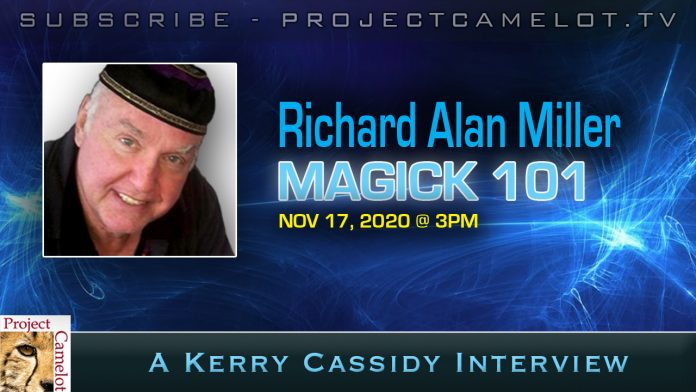 INTERVIEW NOV 17, 2020 @ 3 PM PT.
Bio posted below.
See his website:
Dr. Richard Alan Miller has a long and extensive resume in the fields of Physics, Metaphysics and Agriculture. Here are just some of the highlights from his very rich and varied resume – from solid state physics to states of consciousness and much in between…
Prodigious from an early age, two of Richard Miller's high school science projects were adopted by NASA, including one used in the Mariner 4 mission to determine the amount of water on the planet Mars. At age 16 he built a linear accelerator and hydrogen bubble chamber for a science fair project and was the first American to demonstrate particles going faster than the speed of light.
He's been involved in research and projects – many at top secret level – that have formed the basis of several modern-day scientific inventions. Miller's research in the field of paranormal began as a graduate physicist working 11 years with Navy Intel (Anesthesiology).   His work includes foundational papers on A Holographic Concept of Reality and Embryonic Holography and work with microwaves and synthetic telepathy. He was used as Timothy Leary's experimental guinea pig to see what the effects of LSD were when taken by a Mensa level genius.
Dr. Miller was the real-life character that the X-Files' Fox Mulder was based on – investigating unexplained phenomena for Navy Seal Corp and MRU, which put him in the path of many incredible life experiences, including an encounter with an alien and travel to an underground Antarctic Nazi base.
He conducted ESP experiments with astronaut Edgar Mitchell on the dark side of the Moon, and he developed early protocols and trained Navy Seals in ESP and Super Soldier techniques.
As an agriculturalist, he is a recognized expert in the growing and marketing of crops and herbals and has invented ingenious and effective farm machinery specific to the type of crops to be harvested and had input into production of some of the largest crop producers in the world.
He's even played tennis at a Davis Cup level.
His metaphysical works spring from his mother and grandmother, who were renowned psychic investigators and he himself is a high-level initiate of several traditions and lodges. His grandfather was the magician who trained Houdini.
Dr. Miller's key strength is in "joining the dots" and drawing from his vast pool of research and insight to find ingenious links and applications for designs, projects and development.
As an author he has written prolifically, with some most recent releases including Power Tools for the 21st Century and ESP Induction Through Forms of Self-Hypnosis. He has also recently released audio courses in Metaphysics.
And all of that is just the tip of the iceberg! Dr. Richard Alan Miller is a 'whirlwind experience' to behold.
A pioneer in the annals of metaphysical and paranormal exploration, he is re-emerging as a preferred internet radio guest at a critical time in humanity's, evolution where metaphysics and practical survival converge.
For a list of his complete works click here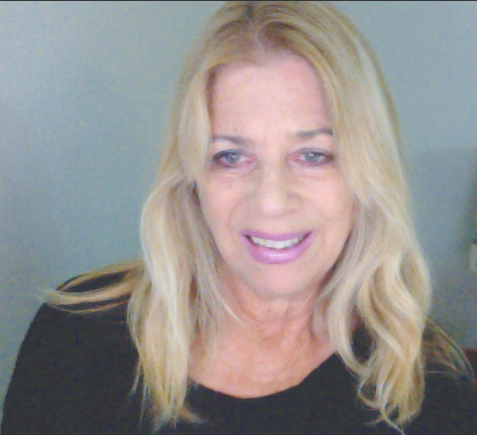 Kerry Cassidy is the CEO/ Founder of Project Camelot. Kerry is a documentary filmmaker/investigative journalist, author and well known host of Project Camelot TV broadcasting weekly live shows on Youtube.  PROJECT CAMELOT  http://projectcamelot.tv aka projectcamelotportal.com  –  is a leader in the alternative media sector, with a Youtube channel that has over 1000 video interviews over past 16 years, plus 5 years of radio show interviews and over 70 million unique viewers worldwide with over 312,000 subscribers. Kerry travels the world conducting interviews and documenting the testimony of whistleblowers with above top secret clearances as well as authors, researchers and experiencers covering conspiracies, the secret space program, black projects, ETs, kundalini and ascension and free energy. She speaks at conferences around the world and is considered one of the leaders of the disclosure movement. Kerry's book, "Rebel Gene: Secret Space and the Future of Humanity" documents her trip down the rabbit hole and years in Project Camelot. 5-STARS ON AMAZON! Due to censorship and demonetization by Youtube Project Camelot has now become a subscription based platform.  JOIN NOW BECOME A MEMBER
DISCLAIMER
Project Camelot does not necessarily agree with or endorse all of the views represented by those we interview or have on our radio shows, internet TV shows or other broadcasts and productions.What Camelot is about is the investigation into the mysteries that surround us. We are all, in a sense, investigators of our world. And while we, as individuals, may not agree with everything presented on our site, we fully support freedom of thought and speech as well as the Quest for truth.
JOIN ME ON TELEGRAM:  NEWS & UPDATES DAILY!

https://t.me/projectcamelotKerry

GET ACCESS TO ALL CAMELOT VIDEOS SINCE DEMONETIZATION ON YOUTUBE BACK IN MAY 2020…VIDEOS BANNED OR CONTROVERSIAL…SUPPORT OUR WORK!  SUBSCRIBE!