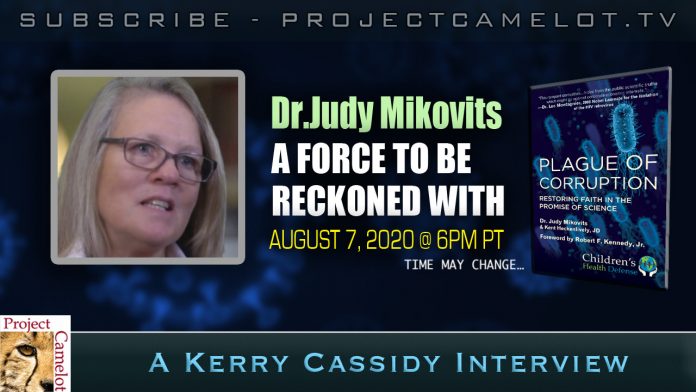 Dr. Judy Mikovits is my guest Friday@ 6pm PT.  We will be discussing recent hit pieces on her, Covid, vaccines and her fight to get the truth out.  Due to the censorship this url will likely change and be posted on the Camelot Bitchute site after broadcast!
See short bio from Amazon below.
See website:  plaguethebook.com/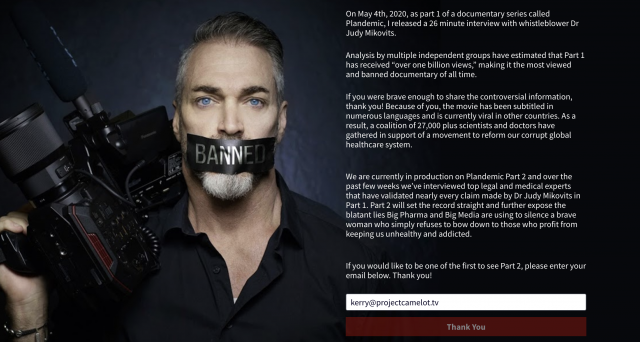 From the website:
Dr. Judy Mikovits bio:
#1 on Amazon Charts, New York Times Bestseller, USA Today Bestseller—Over 100,000 Copies in Print!
"Kent Heckenlively and Judy Mikovits are the new dynamic duo fighting corruption in science." —Ben Garrison, America's #1 political satirist
Dr. Judy Mikovits is a modern-day Rosalind Franklin, a brilliant researcher shaking up the old boys' club of science with her groundbreaking discoveries. And like many women who have trespassed into the world of men, she uncovered decades-old secrets that many would prefer to stay buried.
From her doctoral thesis, which changed the treatment of HIV-AIDS, saving the lives of millions, including basketball great Magic Johnson, to her spectacular discovery of a new family of human retroviruses, and her latest research which points to a new golden age of health, Dr. Mikovits has always been on the leading edge of science.
With the brilliant wit one might expect if Erin Brockovich had a doctorate in molecular biology, Dr. Mikovits has seen the best and worst of science. When she was part of the research community that turned HIV-AIDS from a fatal disease into a manageable one, she saw science at its best. But when her investigations questioned whether the use of animal tissue in medical research were unleashing devastating plagues of chronic diseases, such as autism and chronic fatigue syndrome, she saw science at its worst. If her suspicions are correct, we are looking at a complete realignment of scientific practices, including how we study and treat human disease.
Recounting her nearly four decades in science, including her collaboration of more than thirty-five years with Dr. Frank Ruscetti, one of the founders of the field of human retrovirology, this is a behind the scenes look at the issues and egos which will determine the future health of humanity."–from book on Amazon linked below.
…"Analysis by multiple independent groups have estimated that Part 1 has received "over one billion views," making it the most viewed and banned documentary of all time.
If you were brave enough to share the controversial information, thank you! Because of you, the movie has been subtitled in numerous languages and is currently viral in other countries. As a result, a coalition of 27,000 plus scientists and doctors have gathered in support of a movement to reform our corrupt global healthcare system.
We are currently in production on Plandemic Part 2 and over the past few weeks we've interviewed top legal and medical experts that have validated nearly every claim made by Dr Judy Mikovits in Part 1. Part 2 will set the record straight and further expose the blatant lies Big Pharma and Big Media are using to silence a brave woman who simply refuses to bow down to those who profit from keeping us unhealthy and addicted."–Kent Heckenlively, co-author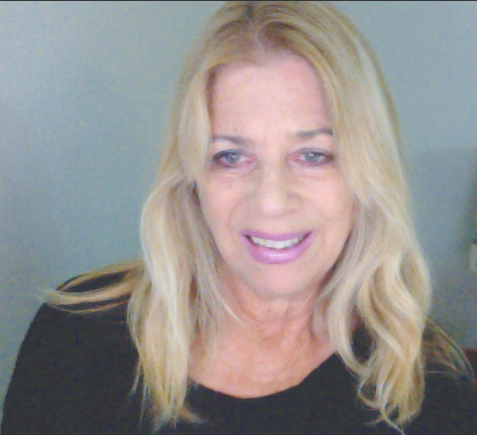 Kerry Cassidy is the CEO/ Founder of Project Camelot. Kerry is a documentary filmmaker/investigative journalist, author and well known host of Project Camelot TV broadcasting weekly live shows on Youtube.  PROJECT CAMELOT  http://projectcamelot.tv aka projectcamelotportal.com  –  is a leader in the alternative media sector, with a Youtube channel that has over 900 video interviews over past 15 years, plus 5 years of radio show interviews and over 69 million unique viewers worldwide with over 285,000 subscribers. Kerry travels the world conducting interviews and documenting the testimony of whistleblowers with above top secret clearances as well as authors, researchers and experiencers covering conspiracies, the secret space program, black projects, ETs, kundalini and ascension and free energy. She speaks at conferences around the world and is considered one of the leaders of the disclosure movement. Kerry's book, "Rebel Gene: Secret Space and the Future of Humanity" documents her trip down the rabbit hole and years in Project Camelot. 5-STARS ON AMAZON! Due to censorship and demonetization by Youtube Project Camelot has now become a subscription based platform.  JOIN NOW BECOME A MEMBER