MUST LISTEN:    WEAPONIZED FREQUENCIES….see this about the vaccine sound gets better at 9:10. all about RNA vaccines will contain CRISPER genes that she calls a weapon of mass destruction. STEMS BACK TO ATTACK ON EMBASSIES back in 2016  see other link below
m.facebook.com/story.php?story_fbid=10157495874677776&id=503837775
Link to microwave frequency attack on embassy
www.nytimes.com/2018/09/01/science/sonic-attack-cuba-microwave.html
Background on Sterling Hill:
www.blogtalkradio.com/mthfrsupport/2013/03/21/sterling-hill-the-founder-of-mthfr-support
DIALOG RE COVID19 AND HYDROXYCHLORIQUINE 
Robert, 10:36 AM
To test or not to test that is the question? www.drrobertyoung.com/post/to-test-or-not-to-test-to-vaccinate-or-not-to-vaccinate
To Test or NOT To Test?  To Vaccinate or NOT To Vaccinate?
How Can You Prevent Pathological Blood Coagulation that leads to hypoxia, hypercapnia, DIC and SARS-COVID-2, 17 and 19.  www.drrobertyoung.com/post/prevent-hypoxia-hypercapnia-fever-dry-cough-fatigue-sars-covid-19
Prevent Hypoxia, Hypercapnia, Fever, Dry Cough, Fatigue (SARS-COVID-19)
Robert, 2:08 PM
HI Kerry,  I spoke to Sterling.  Wonderful soul.  We agree on many things.  Sterling states, "This is truth. Quinine helps push things in the cell wall like zinc. This is to be fact. Zinc does kill corona. This is to be fact. So it is true that Quinine alone will not kill a virus. But quinine delivering zinc to a cell wall and zinc killing a virus is real."  Dr. Young states, "the quinine acts as a carrier to drive the zinc into the cell.  Zinc acts as a very powerful anti-acid or antioxidant to buffer an increase of metabolic waste, such as lactic acid, preventing cell death from acidosis.  Buffering of the metabolic acid with zinc protects the genetics of the cell and especially the cell membrane from degeneration and the 'coronal effect' which appears under electron and phase contrast microscopy.  The important thing to remember is that zinc and a host of other antioxidants, such as NAC, Glutathione,  magnesium chloride, potassium hydroxide, sodium bicarbonate, potassium bicarbonaae, sodium chlorite which reduces to nascent oxygen or O1  protects the intracellular fluids from decompensated acidosis."
Robert, 2:17 PM
Sterling states, "hydroxychloroquine is not going to stay in your body for a month later for the vacadoodle. Use common effin sense."  Dr. Young states, "hydroxychloroquine is the carrier agent, specifically the quinones to drive the anti-acid or antioxidant, such as zinc into the intracellular fluids which will raise the pH from acidosis at a pH of less than 7.3 back to a normal 7.365.  The zinc will immediately be used up which requires a daily dose of zinc to the body fluids of at least 50mg per day.  I also suggest for protecting the delicate pH of the intravascular, interstitial and intracellular fluids the ingestion of 65mg daily of Potassium Iodide and 65mg daily of Potassium Iodine.  This will protect the all the body fluids against chemical and radiation poisoning thus preventing decmpensated acidosis of the interstitial and intercellular fluids."
Sterling suggests, "you are going to need to stop drinking food, stop drinking water and stop breathing as every one of those functions bring things to the cell."  Dr. Young states, " you will need to start eating electron-rich foods, electron-rich water, and live in an environment free from hydrogen cyanide, carbon monoxide, aluminum oxide and nitrogen oxide and other acids present in the air of all major cities in the World,"
Sterling states, "Did you know it is the fluoride in the fluoroquinolone that kills. It is the quinine in the fluoroquinolone that delivers the fluoride. The quinine is the gun and the fluoride is the bullet."  Dr. Young states, "l love this metaphor which illustrations how the fluoride poison is delivered to the cells."
Sterling states, "do you want to know what has been found to cause iron upregulation issues? 5g and 4g. Go figure."  Dr. Young states, "I also agree with this statement as oxidized iron builds up in the interstitial fluids they can go into the cells due to perforation or holes created in the cell membranes from the pulsating V-force frequency of 2 to 5G.  4 and 5G are more effective weapons for destroying the cell membrane and allowing chemical poisons from acidic food, water, air, thoughts, feelings and beliefs,"
Robert, 2:47 PM
Sterling suggests, "Now you need to protect your cells. Cistus incanus and intermittent fasting. Also quinine bringing zinc to the cell.  SOD3 needs zinc at the cell membraine to protect the cell from foreign invaders."  Dr. Young states, "I would suggest 20mg of cinchona bark, with 50mg of zince and 330mg of pure iJuice Chlorophyll from Mulberry Leaf to protect against chemical and radiation poisoning.  I would also suggest that the solution to the pollution is a delusion of 5% sodium chlorite, called Innerlight Prime pH at 15 drops per 1 liter of 10pH alkaline, ionized, UV light purified water, with 15 drops of potassium hydroxide, potassium bicarbonate, sodium bicarbonate, called pH Miracle puripHy."
Sterling states, "It is to be fact that hydroxychloroquine is being used in cancer for when doctors use nano particles to hit cancer cells and hydroxychloroquine does prevent the nanno tech from being filtered from the body."  Dr. Young suggests, "read the pH Miracle for Cancer.  Cancer is NOT a disease of the tissues but an acidic disease of the interstitial fluids whereby the pH of these fluids have dropped below the ideal pH of 7.365. Lactic and citric acids are two of the primary acids that cause cells to become cancerous and are both elevated in the interstitial fluids leading to cellular degeneration and genetic mutations."
Type a message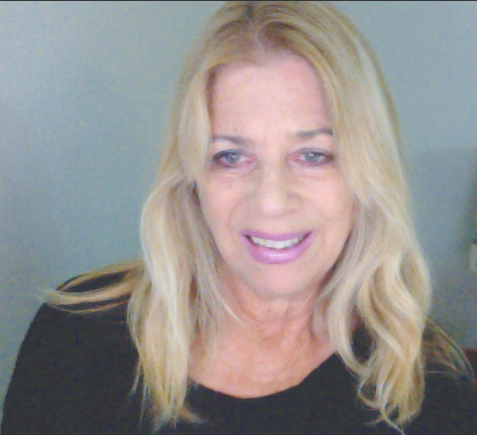 Kerry Cassidy is the CEO/ Founder of Project Camelot. Kerry is a documentary filmmaker/investigative journalist, author and well known host of Project Camelot TV broadcasting weekly live shows on Youtube.  PROJECT CAMELOT  http://projectcamelot.tv aka projectcamelotportal.com  –  is a leader in the alternative media sector, with a Youtube channel that has over 1000 video interviews over past 16 years, plus 5 years of radio show interviews and over 70 million unique viewers worldwide with over 312,000 subscribers. Kerry travels the world conducting interviews and documenting the testimony of whistleblowers with above top secret clearances as well as authors, researchers and experiencers covering conspiracies, the secret space program, black projects, ETs, kundalini and ascension and free energy. She speaks at conferences around the world and is considered one of the leaders of the disclosure movement. Kerry's book, "Rebel Gene: Secret Space and the Future of Humanity" documents her trip down the rabbit hole and years in Project Camelot. 5-STARS ON AMAZON! Due to censorship and demonetization by Youtube Project Camelot has now become a subscription based platform.  JOIN NOW BECOME A MEMBER
DISCLAIMER
Project Camelot does not necessarily agree with or endorse all of the views represented by those we interview or have on our radio shows, internet TV shows or other broadcasts and productions.What Camelot is about is the investigation into the mysteries that surround us. We are all, in a sense, investigators of our world. And while we, as individuals, may not agree with everything presented on our site, we fully support freedom of thought and speech as well as the Quest for truth.
JOIN ME ON TELEGRAM:  NEWS & UPDATES DAILY!

https://t.me/projectcamelotKerry

GET ACCESS TO ALL CAMELOT VIDEOS SINCE DEMONETIZATION ON YOUTUBE BACK IN MAY 2020…VIDEOS BANNED OR CONTROVERSIAL…SUPPORT OUR WORK!  SUBSCRIBE!